Exciting Recipes For Noodles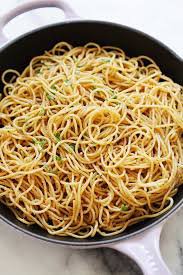 Exciting Recipes For Noodles

I know that most of us are lovers of noodles, especially for the fact that it's easy to cook food.
However we only know how to prepare it the standard way, today, I have decided to share other ways to prepare the noodles.
If you have your own method, please share it here.
METHOD 1
Ingredients
2 packets of noodles of your choice
2 cups of water
2 carrots(diced)
1 green pepper(diced)
I bulb of red onions(grounded)
I teaspoon of curry
a quarter of a small size cabbage
I tin of sardines
Preparation
boil the water in a saucepan
when it boils, put in the noodles and allow to boil till tender.
add the sardines, add the ground onions and allow to boil for 1 minute.
Add the cabbage, carrots and green pepper and the curry, Add the noodles sauce. Stir then allow to boil for another 1 minute.
Allow to simmer.
Ready to eat!!!
METHOD 2
Ingredients
2 large fresh tomatoes(grounded)
1 large red pepper(grounded)
1 bulb of red onions(grounded)
2 packets of noodles
3 tablespoons of vegetable oil
Bring water to the boil, add the noodles and allow to boil till tender. Bring it down and put it in another bowl.
Put oil in a saucepan
add the onions, pepper, tomatoes, and the noodles sauce. Allow to fry for 30 seconds, then add the noodles. Stir till well mixed, serve!!!
The food is ready!!!
We are South East Number 1 gossip blog.