Imo All Entertainers End of the Year Party(Star Groove)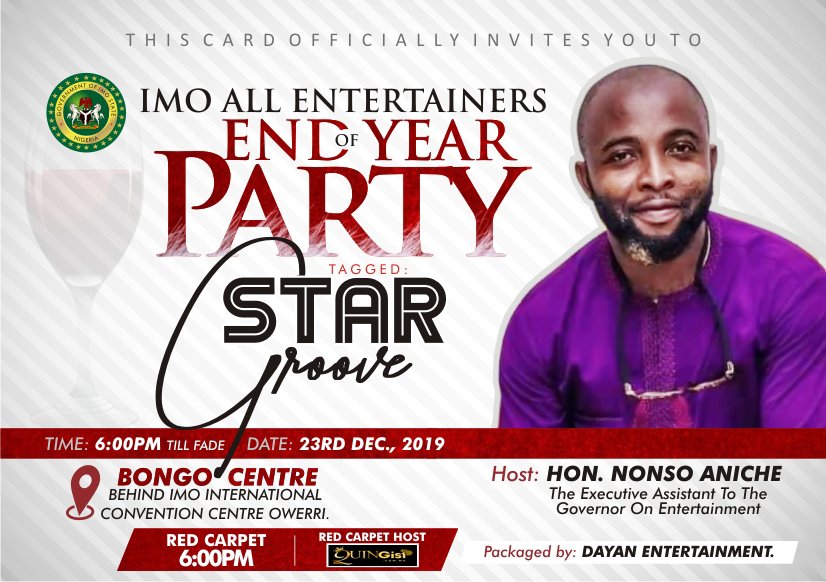 Imo All Entertainers End of the Year Party(Star Groove)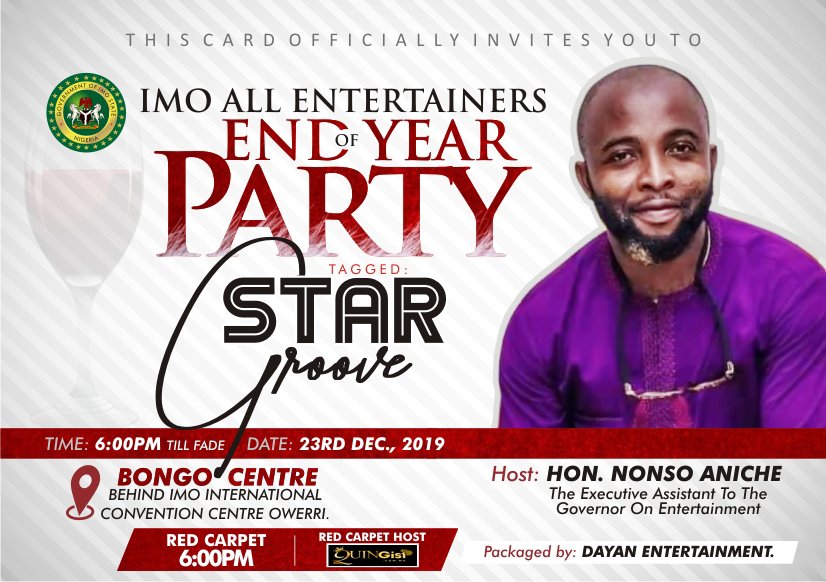 From the stable of Dayan Entertainment in conjunction with the Executive Assistant to the Governor on Entertainment
Present: Imo All Entertains End of the year Party.
Prince Frank Jubilee is not just known as the Executive Assistant to the Governor on Entertainment but also as One of Imo's best Performing celebrity.
The EA who is a proud Imo Product has decided to host all Imo celebrities and fast-rising stars on December 23rd.
Let's face it, most people in his capacity will not want to do this, they will rather hide under the umbrella that the state is not having money now.
Bongo Center is the venue, when it comes to Nightlife in Imo State is a place where Lifestyle becomes a Luxury. The bar can undoubtedly be said to be number one to meet and greet with Imo Celebrities.
Red carpet: 6:00 pm by Quingist
Time: 6:00pm
Date: 23rd December 2019
Venue: Bongo Center, IICC warehouse Imo State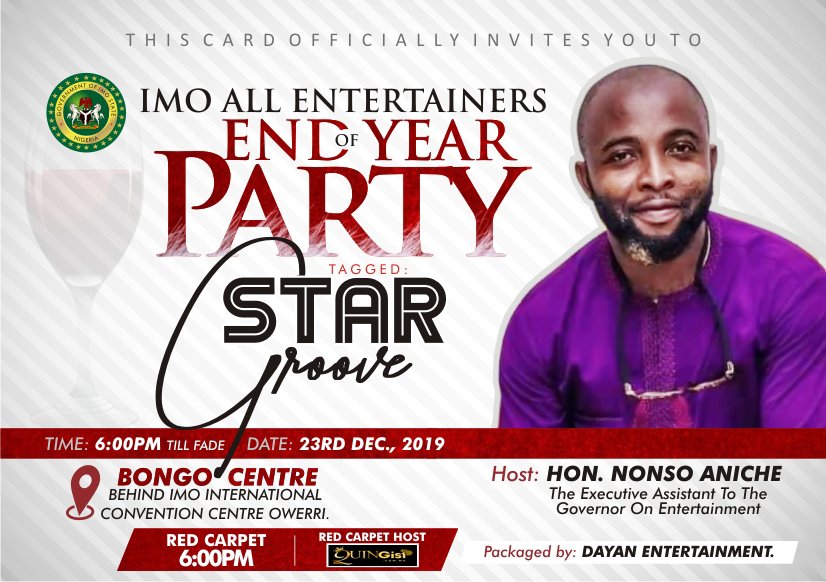 This program is packaged by DAYAN ENTERTAINMENT.
Don't miss out 9n this special outing…