UWAJUMOGU PETITIONS SENATE OVER ABANDONMENT OF INJURED, DEFORMED SOLDIERS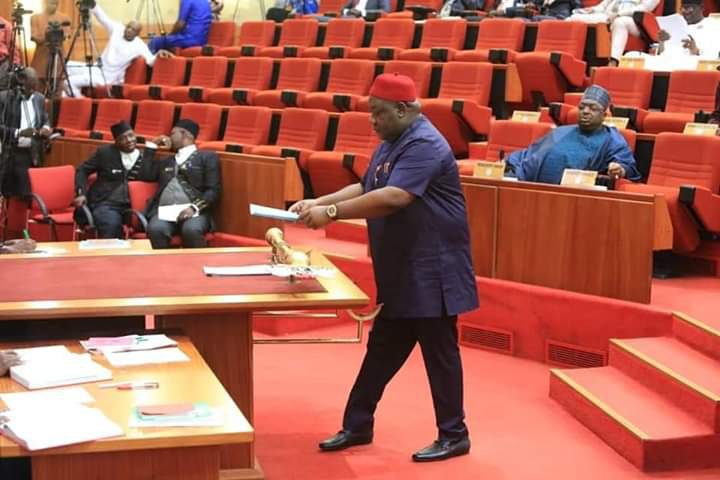 UWAJUMOGU PETITIONS SENATE OVER ABANDONMENT OF INJURED, DEFORMED SOLDIERS

The Distinguished Senator Benjamin Uwajumogu is the Senator Representing Imo North Senatorial District and Chairman Senate Committee on Employment, Labour and Productivity, in the 9th Senate of the National Assembly.
In a bid to keep his avowed promises, by leveraging on his legislative strength to continue to fight for the good welfare of his constituents; the Distinguished Senator Benjamin Uwajumogu, today petitioned the Nigerian Senate over an unjustifiable abandonment, neglect and stopage of salary of CPL Johnson Williams his constituent from Mbeke, Isiala Mbano and a serving soldier attached with 241 Battalion, Nigeria Army Nguru, Yobe State.
In his submission, the Distinguished Senator bemoaned the Nigeria Army for this repulsive act of carefree and total abandonment of her officer in the time of need.
Essentially, he further highlighted that his constituent has been a dedicated officer, who had sacrificed so much to the service, even to the detriment of his life, with copious injuries he sustained in an operation with his troops against some rebels, which have led to a sudden impairment and total deformation of some parts of his physical and mental faculties.
The Distinguished Senator, therefore, asked the Senate to graciously but quickly redress this unholy act by the Nigeria Army, as his constituent has been glued to survival by the meager assistance from his poor family and mercy of God.