Imo Born Footballer Kelechi Iheanacho in a fresh scandal.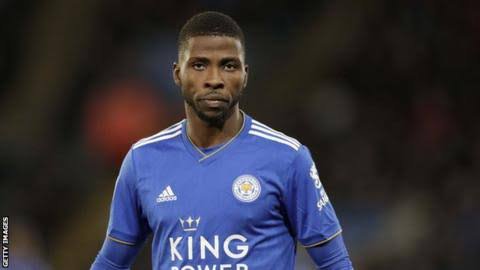 Imo Born Footballer Kelechi Iheanacho in a fresh scandal.

Footballer Kelechi Iheanacho Set To Wed Second Wife, First Wife Left Stranded In The UK plus 4 Baby Mamas.
Leicester footballer Kelechi Iheanacho is reportedly in love with a biracial beauty named Amaka whom he set to wed and preparations are on but Amarachi, his girlfriend of five years whom he paid her bride price in May 2019 collapsed and fainted in the UK when she heard Kelechi was about to pay Amaka's bride price.
Amarachi who went to London to spend the Christmas with Kelechi was left stranded when he refused to take her calls when she landed the UK and she ended up going over to a friends place to stay when her she could not reach her supposed husband, only for her to hear that he was about to pay the bride price of another.
The footballer reportedly has 13 year old son in Owerri whom he refers to as his brother. He has a five year old daughter in Enugu.
He has another son in Manchester with his biracial girlfriend and a 6 month old daughter named Mercy with another girlfriend named Tobi whom he relocated to Manchester.
He bought cars for all the women in his life and has promised all of them Marriage but has so far only paid the Bride price of Amarachi.
Insiders say his family members and a close friend are in the know and are best friends with all the Ladies -He introduces each one to the family and close friends to make her feel special.
When he is with one, he tells the others that he is working."He takes all of them to his house and makes them feel good. he got all of them visas and send them all around the World. If you get pregnant, you must abort it. The ones who had the babies did so stubbornly. All of them are currently in contact and have found out he told the same stories, bought them same gifts and played them the same way with the Marriage talk"
"These Ladies are just finding out about each other and wondering how they dated him for years but there were no signs he was serial, he was very good and that is why they are shocked…Amarachi collapsed and is still in the hospital taking drips and tablets, Chioma is crying and has left the social media. All the baby mamas are in shock, especially Tobi who has been posting photos of what a lovely Christmas she had."
Wonders!!!.. I have seen the photos of all the Ladies involved and all are beautiful!
I wish him and all the ladies involved in this, all the best and Solomon's wisdom as they try to sort out this love mess.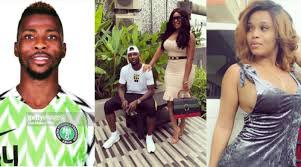 What's your say on this matter? drop your comment below.
We love you. #datmediagal