Imolites protest for Rt. Hon. Ihedioha(Pictures)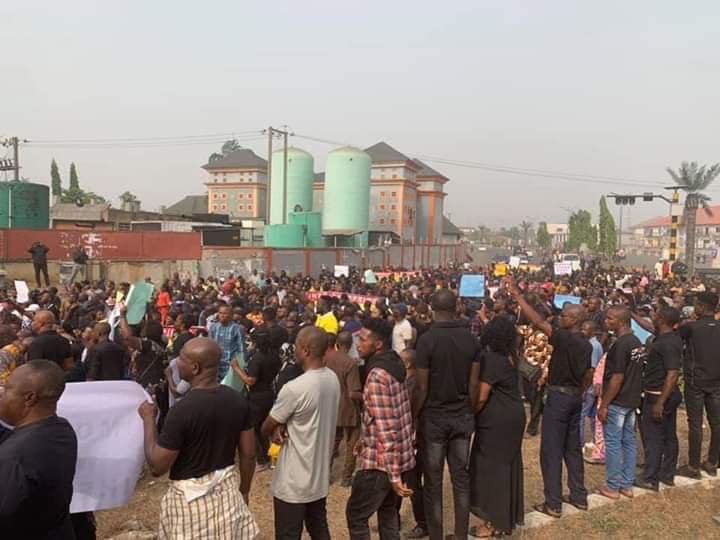 Imolites protest for Rt. Hon. Ihedioha
Today Sunday the 19th of January 2020, youths, women and men of Imo state gathered at the Government house entrance to protest against the Justice delivered by Supreme Court of Nigeria.
The protest which from all indications was peaceful. From information, we gathered that the protest will continue tomorrow. The Imo State Nigerian Police Department PRO Orlando Ikokwu said that as far as the protest does not threaten or target anyone for harm then they can carry on.
Meanwhile, the streets of Owerri have been heavily fortified with Armed men. We pray for nothing but peace in Imo State during this trying time.
Pictures: