Here is the names of the IMHA Members that Defected to APC today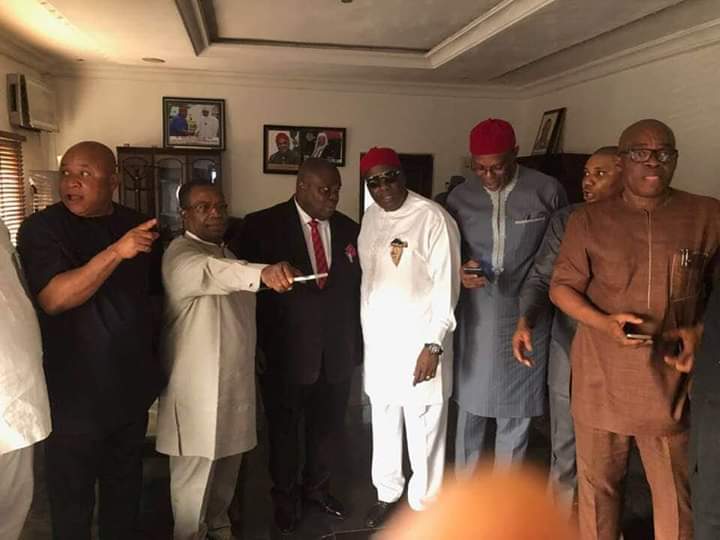 Here is the names of the IMHA Members that Defected to APC today
The Governor of Imo State, His Excellency, Senator Hope Uzodinma had detailed a chieftain of the All Progressive Congress, APC, to negotiate and ensure peace cross carpeting of the members of opposition parties into the ruling All Progressives Congress, APC.
The names of the PDP, AA, APGA Members of Imo House ofAAssembly that Defected to APC today are as follows:
1) Nwangele LGA: Chyna IWUANYANWU PDP – APC
2) Ideato North LGA. Innocent Egwim AA – APC
3) Okigwe LGA: Chydon Ogbunikpa PDP – APC
4) Nkwerre LGA : Obinna Okwara AA – APC
5) Onuimo LGA : Paul Emeziem APGA – APC
6) Orsu LGA : Ekene Nnodumele – APGA – APC
7) Ideato South LGA: Duru Johnson is AA – APC
8) Isu LGA: SN Obiefule AA – APC
9) Ohaji-Egbema LGA: Herculus Okoro PDP – APC
10) Chiji Collins – Isiala Mbano LGA PDP – APC (Speaker of the House)
A total number of 17 members has agreed to move over to the ruling party All Progressives Congress. The remaining numbers are expected to join their colleagues latest by Thursday.
Excited with the development, Chief Longers Anyanwu twitted "I received received the Ìmo state house of the assembly who defected to Apc in the office of the speaker on behalf the governor of Ìmo state Sen Hope Uzodinma"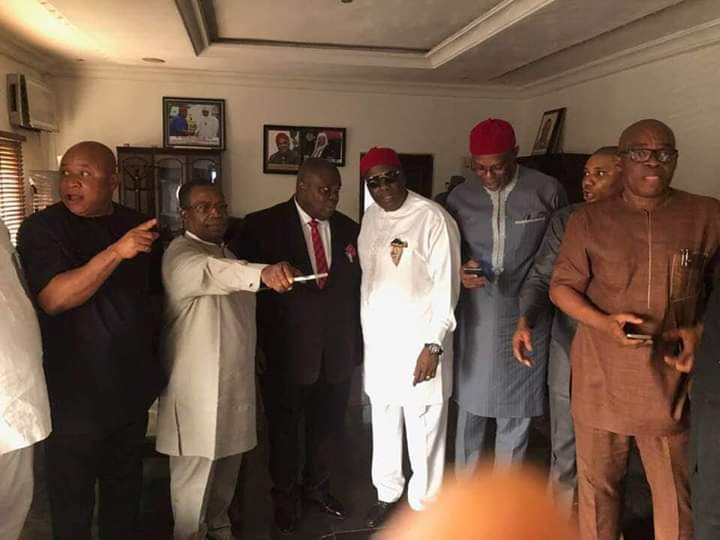 #datmediagal #quingist #datmbanogal ©quingist.com.ng