How to get your National ID Number from anywhere in Nigeria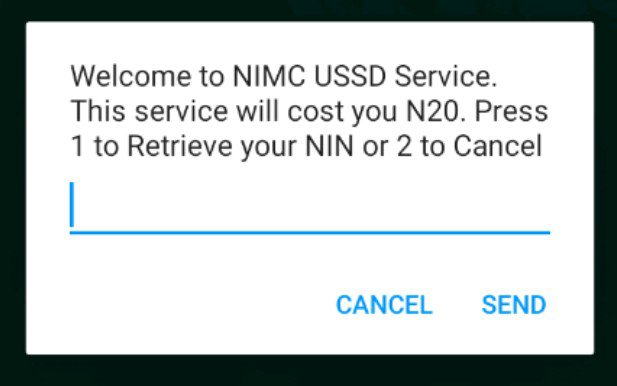 How to get your National ID Number from anywhere in Nigeria
Are you cracking your head trying to remember your National ID Number? Worry No More! You can now get your National ID Number on your mobile phone in the comfort of your home or any other place. It will only cost you #20 naira (Twenty Naira Only).
Yes you heard me right. Trust me, this will save you a lot of stress. All you have to do is follow these simple steps below;
1.) Dial *346#
2.) From the options displayed, select "NIN Retrieval", by typing "1" if you're using the same phone number you enrolled with when registering for your National ID number.
3.) Follow the steps displayed on your screen and provide the required inputs.
4.) Get a sheet of paper ready to write out your NIN number or get ready to screen shot it when it gets displayed because it will only be displayed once or so.
5.) This service attracts a #20 naira (Twenty Naira) Feel only and it will be deducted from your credit balance. NOTE!!!
1.) This service is only available to MTN and AIRTEL USERS
2.) You must do this from the same number you registered your BVN, Voter's Card or Driver's License.
Try this now, and comment here to tell others if this worked for you.
Don't forget to LIKE, SHARE, COMMENT and also FOLLOW Quingist for more UPDATES. You can also use our hashtag #datmediagal