Top Nigerian men that married girls old enough to be their daughter.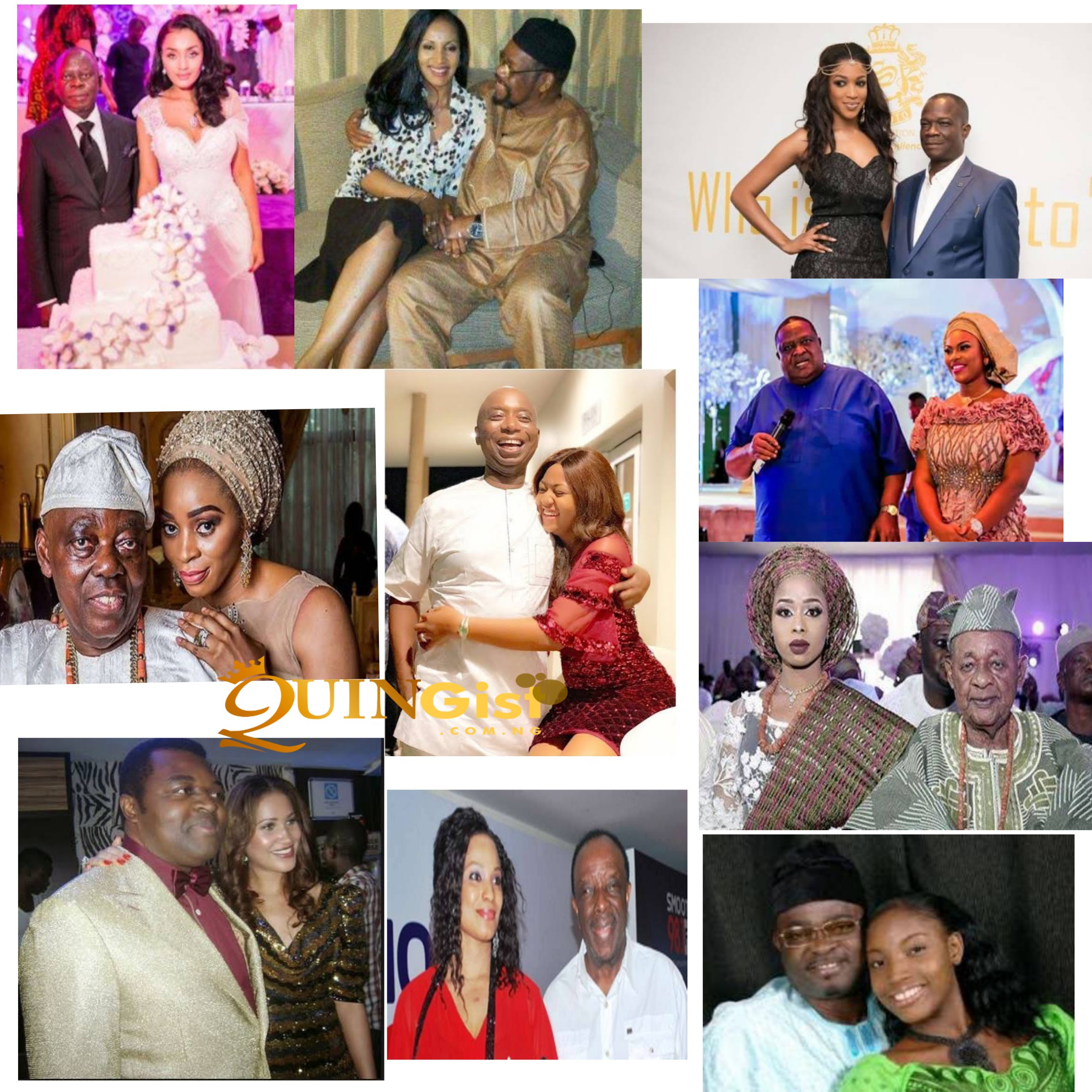 Nigerian men have decided they want women who are way younger.
We've seen a couple of billionaire Nigerian men marry ladies that are young enough to pass as their daughters. These ladies are usually very beautiful and adorable and most times are celebrities and models.
Without further ado, lets get to it.
1. Adams Oshiomole: Adams Aliyu Oshiomhole is a Nigerian politician. He is the current national chairman of the All Progressive Congress political party. Adams Oshiomole got married to Lara Fortes in May 2015. Adams Oshiomole was 63 while Lara was 29 at the time of their marriage.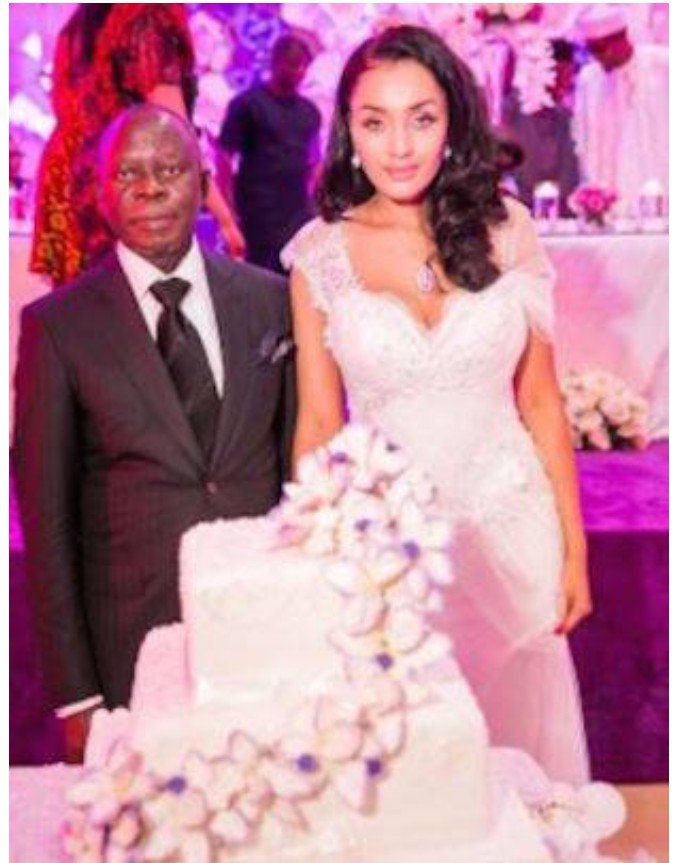 2. Razaq Okoya: Chief Razak Akanni Okoya is a billionaire industrialist and the Aare of Lagos. He is the owner and founder of Eleganza group of companies, which has a market spanning Western Africa. Razaq Okoya is married to Folashade Okoya and was 59 when he married Sade who was 23 at the time. They have four children together.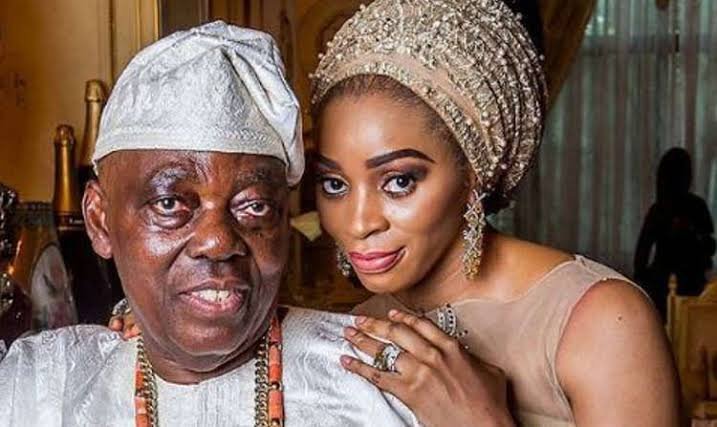 3. Emmanuel Iwuayanwu: Chief Dr. Emmanuel Iwuanyanwu is a Nigerian politician and renowned businessman, considered one of the richest men in Nigeria. He is the owner of Iwuanyawu Nationale football club which is now Heartland FC. Chief Emmanuel Iwanyanwu was 72 while his wife Frances Chinonyerem Enwerem was 26 years old when they got married in 2013.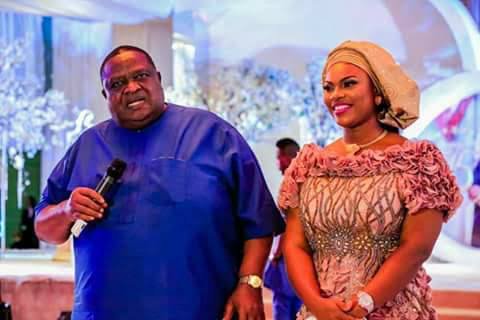 4. Musa Danjuma: Musa Danjuma is the younger brother of General Theophilus Danjuma, a former Minister of Defence of the Federal Republic of Nigeria. He is a very successful businessman. Musa Danjuma tied the knot with actress Caroline Danjuma when he was 54 and she was 25 years old at the time of their marriage. The union produced two sons and a daughter and they later separated.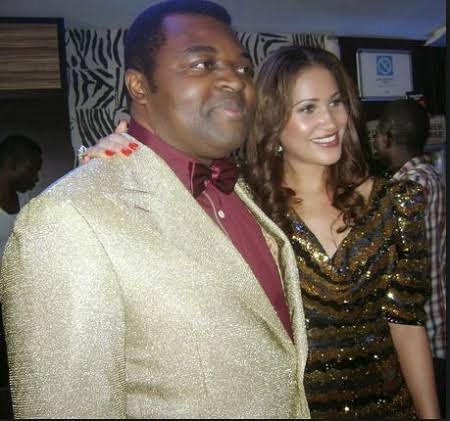 5. Prince Sunny Aku: Prince Sunny Aku is a super-rich businessman who married Dabota Lawson, a former Miss Nigeria UK. Prince Sunny Aku married Actress Dabota Lawson while he was in his 50s while she was in her 20s. They however separated after a few years.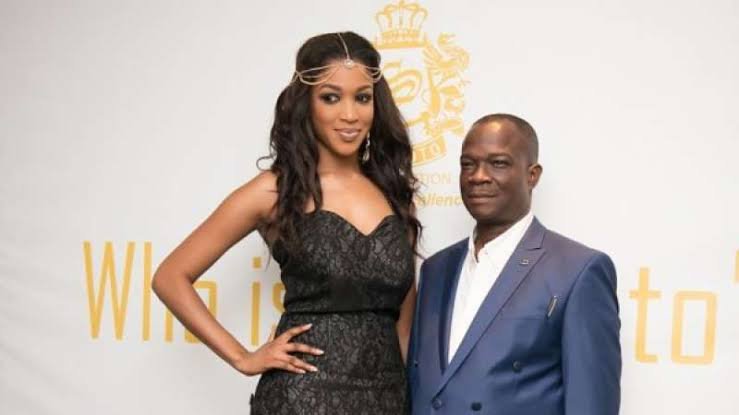 6. Odumegwu Ojukwu: Chukwuemeka "Emeka" Odumegwu Ojukwu was a Nigerian military officer and politician who served as the military governor of the Eastern Region of Nigeria in 1966 and the leader of the breakaway Republic of Biafra from 1967 to 1970. He was active as a politician from 1983 to 2011, when he died aged 78. Ojukwu was married to Bianca Ojukwu who was the winner of the Most Beautiful Girl in Nigeria 1988 Pageant, She was also Miss Africa and is best known as the first African to win Miss Intercontinental. Ojukwu got married to her while he was in his 50s while his wife Bianca Ojukwu was in her 20s when they got married.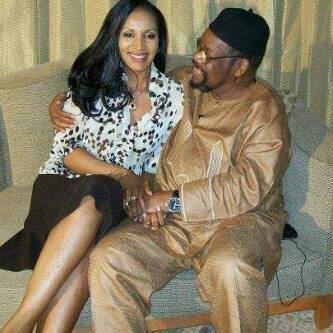 7. Sonny Folorunsho Kuku: Dr. Sonny Folorunsho Kuku is a founder and Chief Medical Director of Eko Hospitals Ltd. He got married to a former beauty queen, Mrs. Susan Hart-Kuku. Sonny was in his 70s when he got married to Susan who was in her late 20s. Susan is a former MBGN 1994.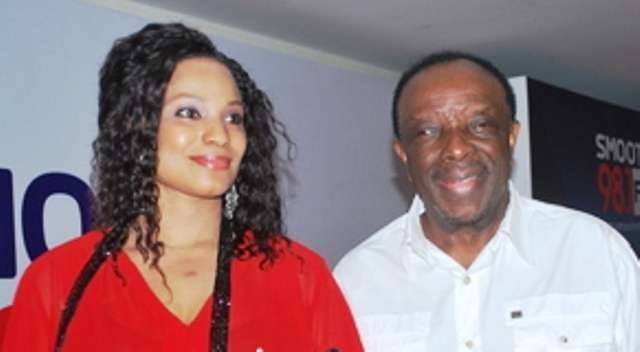 8. Rotimi Makinde: Hon. Makinde started his work experience at NNPC (Nigeria National Petroleum Corporation) where he worked for good 20years before he later joined politics and was elected into the House of Representative of Nigeria as a member representing Ife Federal Constituency. Rotimi got married to a young lady and he was 47 while Oyebanke his wife was 23 years old at the time of their marriage.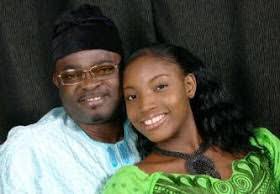 9. Ned Nwoko: Prince Ned Munir Nwoko is a Nigerian lawyer, politician and businessman. He was a member of the Nigerian House of Representatives between 1999 and 2003. Nwoko is a Muslim. He represented Aniocha North-South and Oshimili North-South. Ned Nwoko is married to actress Regina Daniels. He is 58 while Regina Daniels is 19.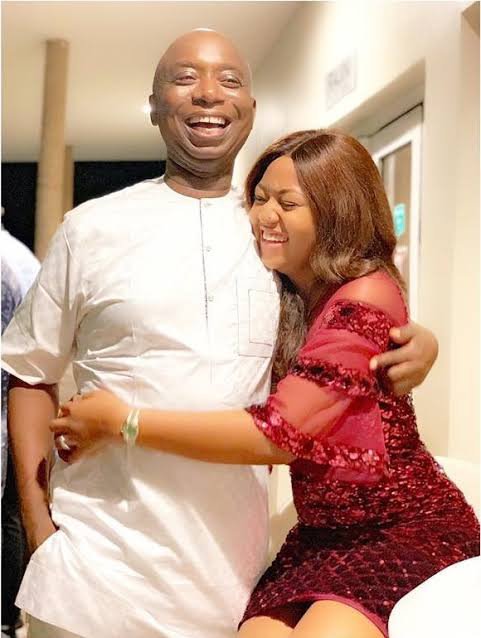 10. Alaafin of Oyo: Lamidi Olayiwola Adeyemi III is the Alaafin, or traditional ruler, of the Yoruba town of Oyo and rightful heir to the throne. He is married to a number of women, but his youngest wife was in her 20s when they got married. Badirat Adeyemi, fondly referred to as Olori Ola, is the stunning youngest wife of the Alaafin of Oyo, Lamidi Adeyemi, making waves on Instagram. The queen is known to be very close to the monarch. The Alaafin is 81-years-old and got married to the youngst Olori just a few years ago.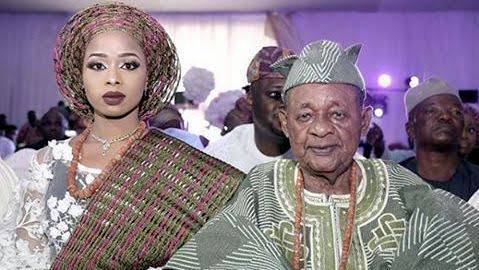 We still have men like: Hope Uzodinma, OBJ and others.