HEART-2-HEART with Quingist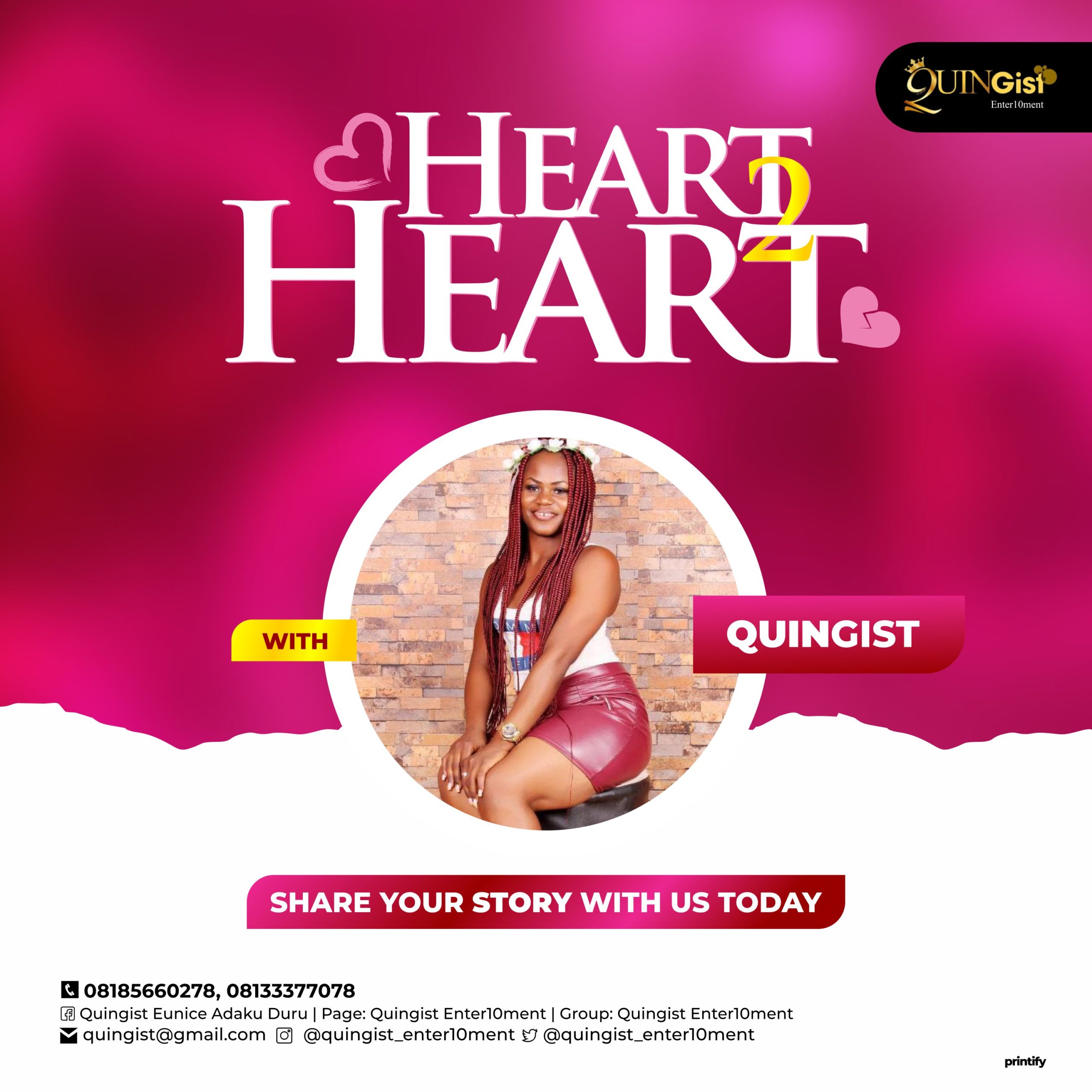 HEART-2-HEART with Quingist
ABOUT US
HEART-2-HEART with Quingist is a conversation segment between you and me, in which we talk freely about our feelings or personal problems throughout Imo State and Nigeria.
Heart To Heart with Quingist is that platform where you share your most painful experiences and also the happiest experiences. Share that thing that made you want to take your life, with me.
You can choose to be anonymous or you can give us a name.
We will also provide answers to your questions.
The potentials of this mission-driven segment is to give a listening ear to the deprived and console them the best way we can, and also rejoice with those rejoicing. Your joy is our joy.
Feel free to share with us today.
Contact us:
Email:
WhatsApp: 08185660278
FB: Quingist Adaku Duru
WE LOVE YOU!!! #datmediagal