Top 8 Imo Most Impactful Lady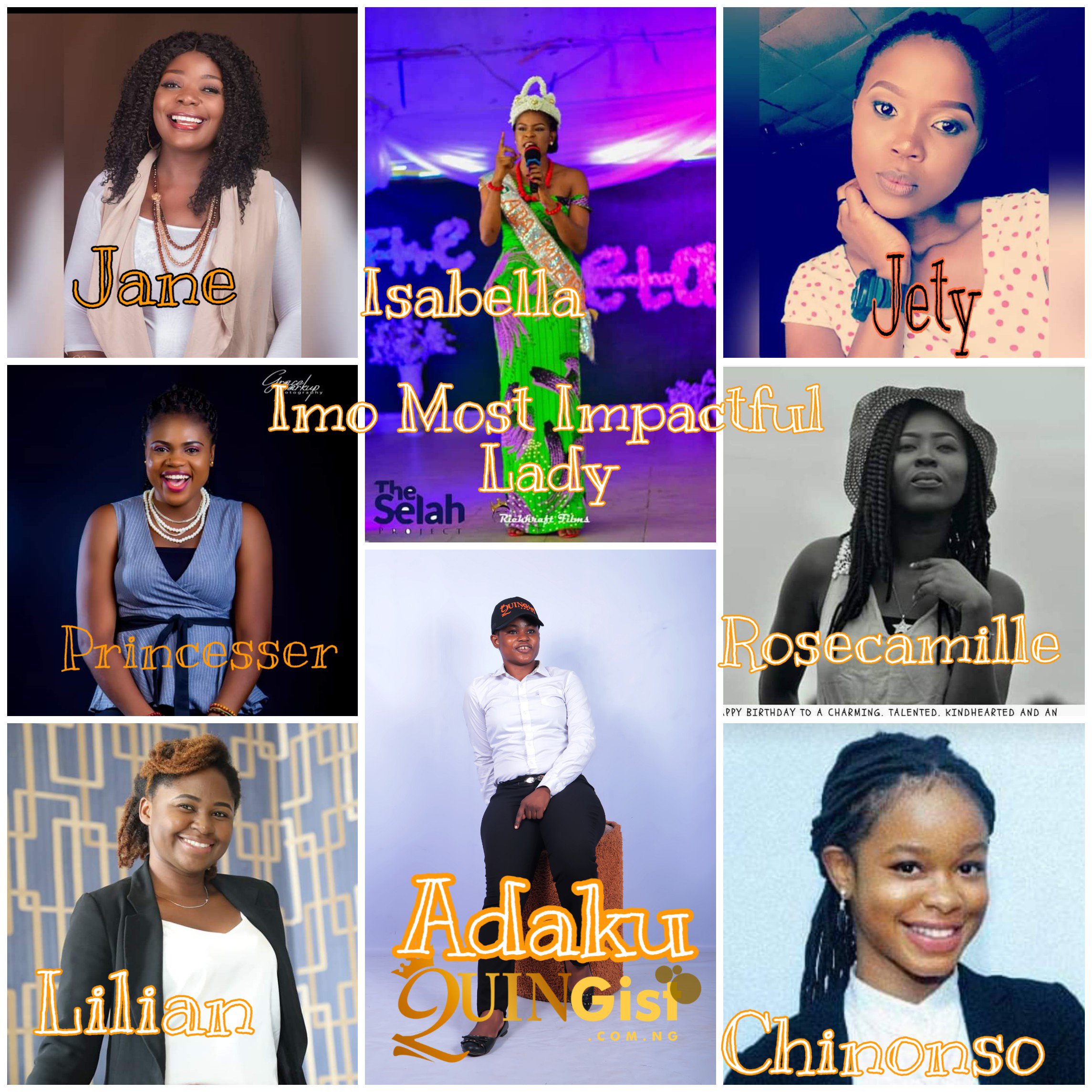 Top 8 Imo Most Impactful Lady
Ladies who have given the girl child a platform to truly accept themselves are worth celebrating.
As an Imolite, I'm here to celebrate all My brothers and sisters and encourage them to do greater things.
Dear Ladies, stop looking at your present conditions think of a better tomorrow where all the troubles of Tomorrow will be no more.
For what you are doing to change the mindset of others about Imo ladies, we at Quingist Enter10ment wishes to say a big thank you and beg you to keep doing what you are doing maka na echi di ime.
Let your passion for women never be cut short.
We hereby present this CERTIFICATE to you, we pray to do more than this in the future.
1. Jane Chris Ezetah:
Jane Chris Ezetah the Convener of speak out women and woman you are enough.
She has given a lot of women the voice to speak out unashamed.
And has brought healing and restoration to a lot of souls through her vision.
The world needs her to bring about the change women require in life.
Jane is an influencer, a goal getter, she formed a family where women came out unshamed to tell their deepest truth, she has helped a lot of women adjust their crown and find their purpose in life. She is a woman full of passion and vision in getting a girl child back on track positively. God bless you more and give you the grace to carry on.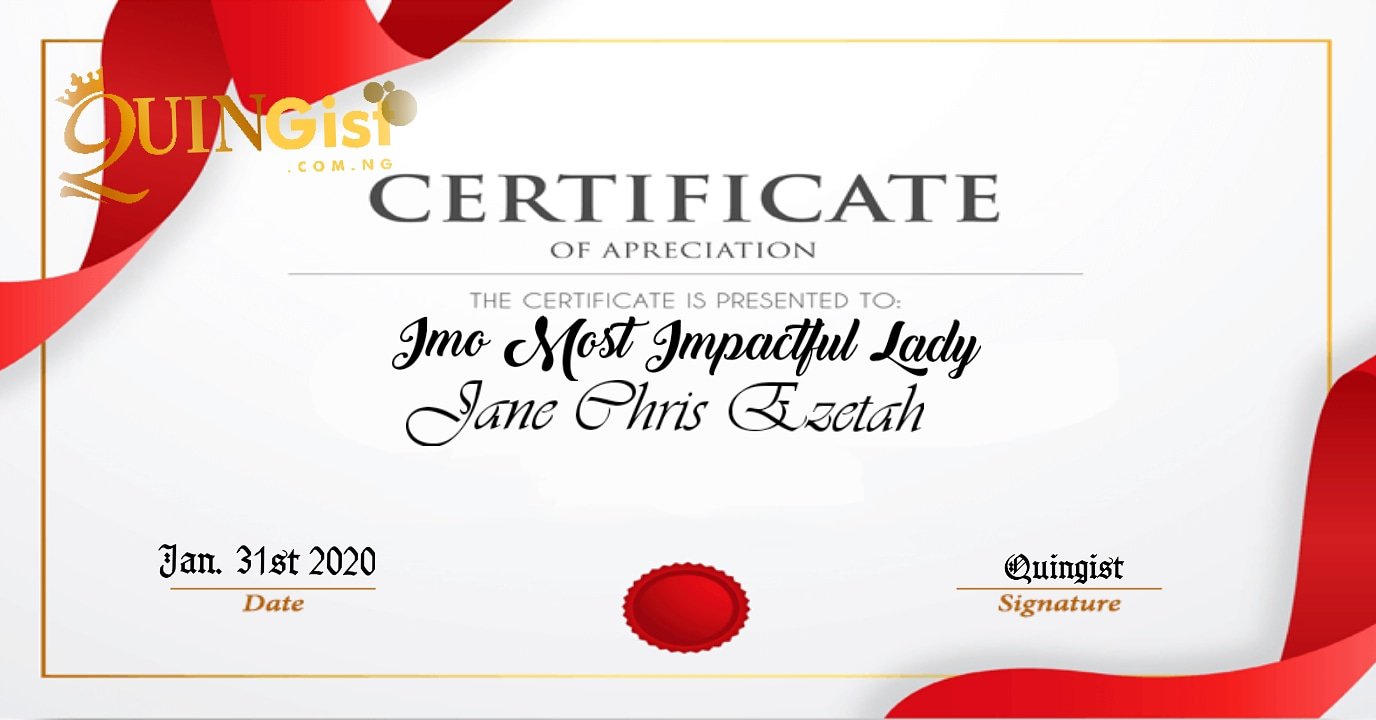 2. Jety Adaugo:
CEO JETY MEDIA, she is a lady full of ideas that will encourage ladies, a brand ambassador to many brands. Jety is one of the beautiful Imo born that has big dreams for Imolites and she will not rest until she sees them becoming a reality. God bless you more.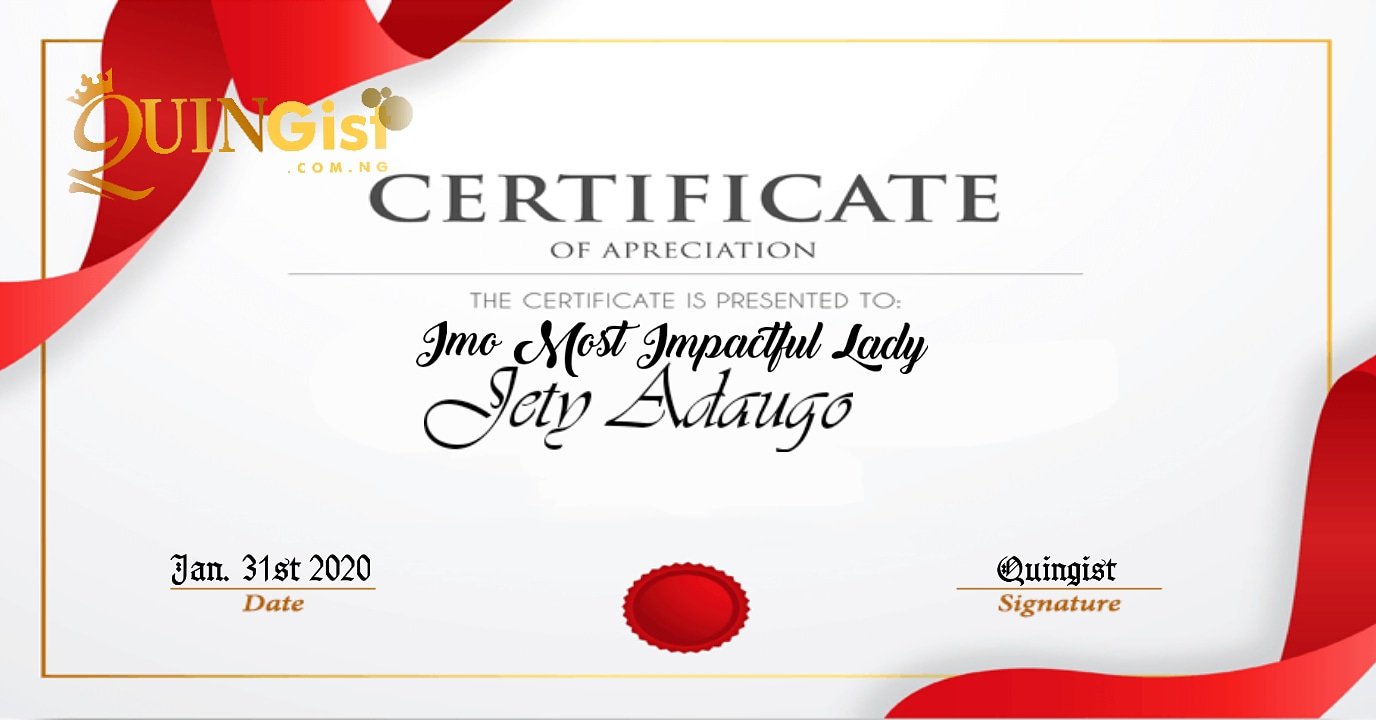 3. Duru Eunice Adaku:
Adaku Quingist, myself, what can I say about me, I am a young lady, a student of Imo State University and a Blogger, a brand ambassador, the organizer of Project Pad A Girl, Heart2Heart with Quingist, Mbano2theWorld Tour and this wonderful platform Imo Most Impactful Lady, I have come to realize that the best way to grow is growing from your root, Imo state is my root so I have dedicated my time and money in promoting my brothers and sisters using my blog-site Quingist.com.ng. I only ask for God's Blessing and Favour in return. We will not relent in doing what we are doing.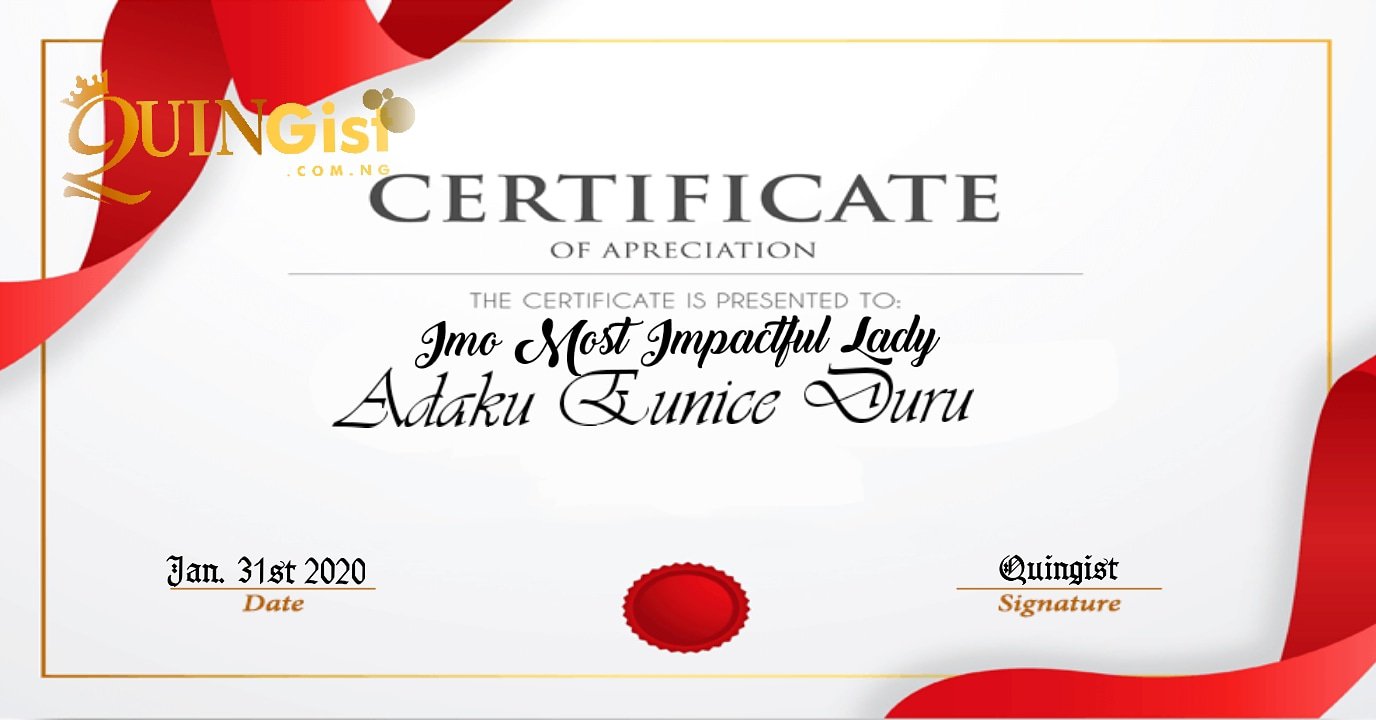 4. Okafor Isabella Chinenye:
Bella, as I love calling her, is a Beauty Queen with a difference, Our current Adaimo, despite all promises made that were not fulfilled, she didn't quite nor throw blames on the government, she pushed and pushed and still pushing to show the world that she is the Ada with prestige and humidity, Looking at you, one can say Yes Imo is blessed, Nnem keep doing that which you know how to do. Keep impacting lives.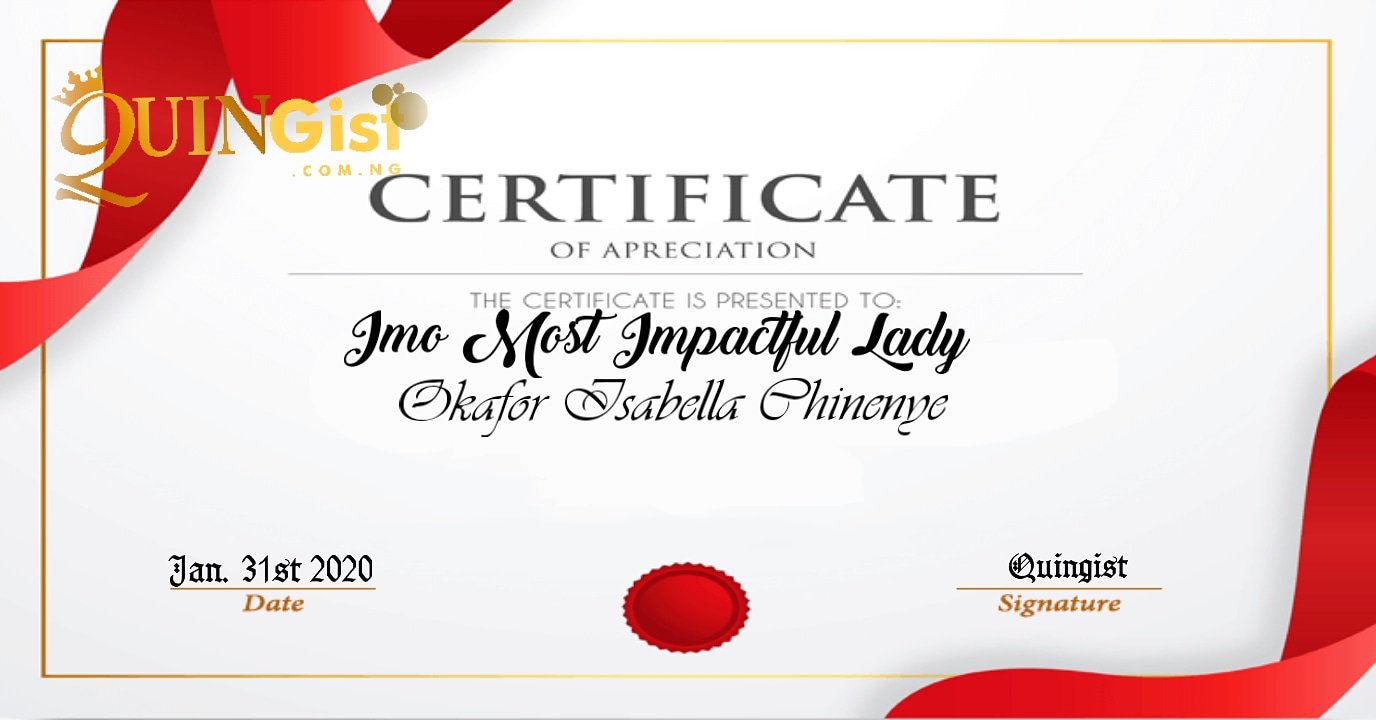 5. Chidera Rosecamille:
Chidera RoseCamille Aneke is an OAP with Darling FM Radio Station Owerri.
She is a social media influencer, a media personality, a health ambassador and a brand influencer.
Camille has made a lot of impact on the life of fast-rising entertainers and others. She has been helping others through her medical enlightenment programs. We pray that God fills you with as much energy, grace, favor, and connections that you need to carry on.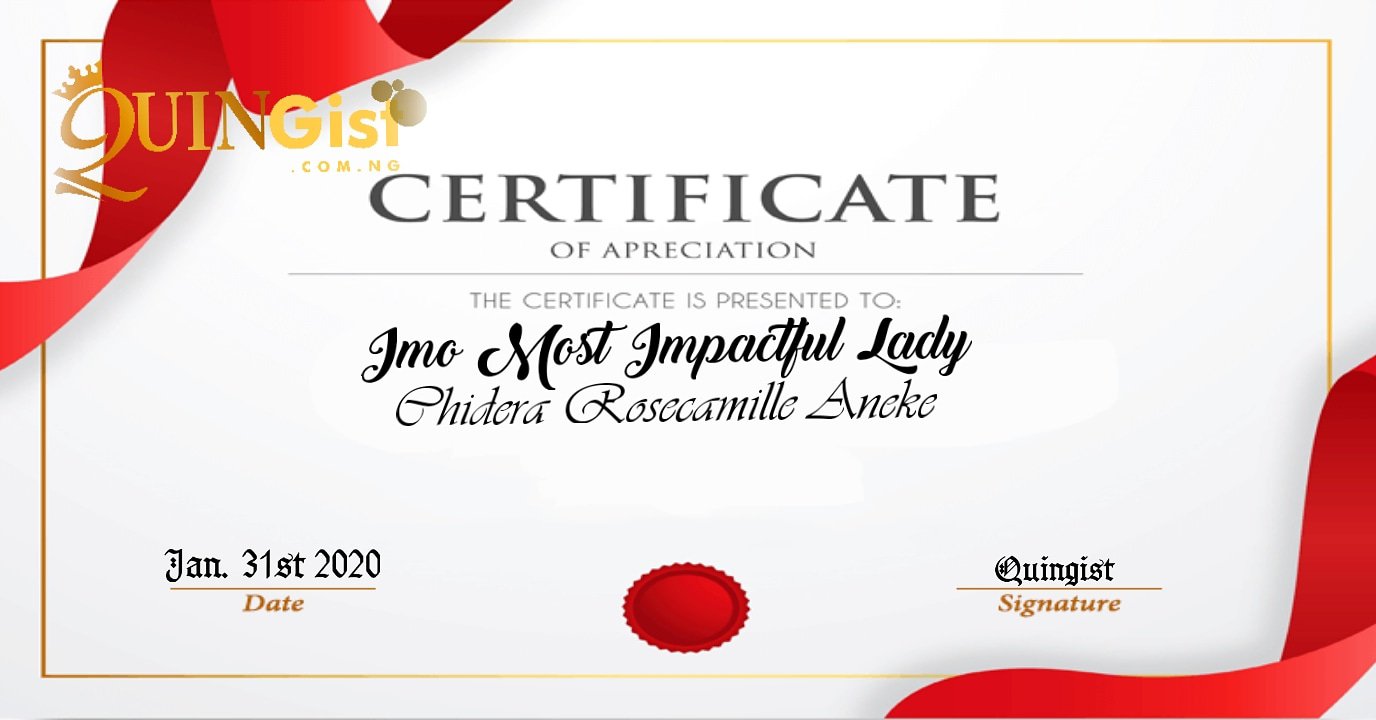 6. Lilian Duru:
Lilian Duru otherwise known as Brownyclod is a Broadcaster with The Reach104.9FM Owerri. An Event/Carpet Host, After School Tutor, Ajumbaise Dealer, and Serial Hustler.
She is from Imo State. She is such an awesome personality.
She's has got the greatest vibe in terms of creating a positive to impact in someone's life and everything about her voice and character is all about wisdom.
She has inspired a lot of ladies and has helped them to find their purpose.
Imolites are proud of you girl.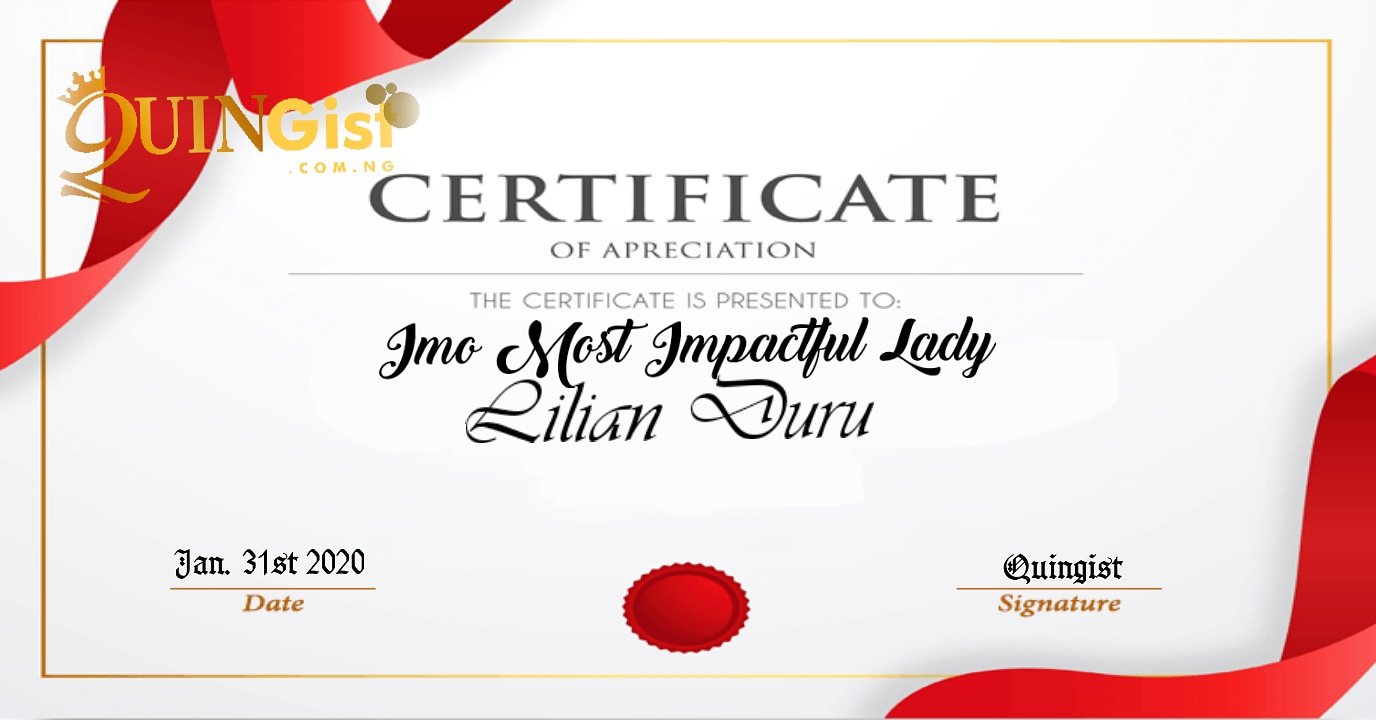 7. Princesser:
A graduate of Imo State University, An Award Winning OAP currently with Hot FM 99.5 From Mbaitoli local Government Area in Imo State. She has indeed created a name for herself in Imo state Entertainment, almost every child and youth is aware of her impacts in promoting Imo based Entertainers, she is also a brand ambassador to Old English Bar and Grills. God bless you more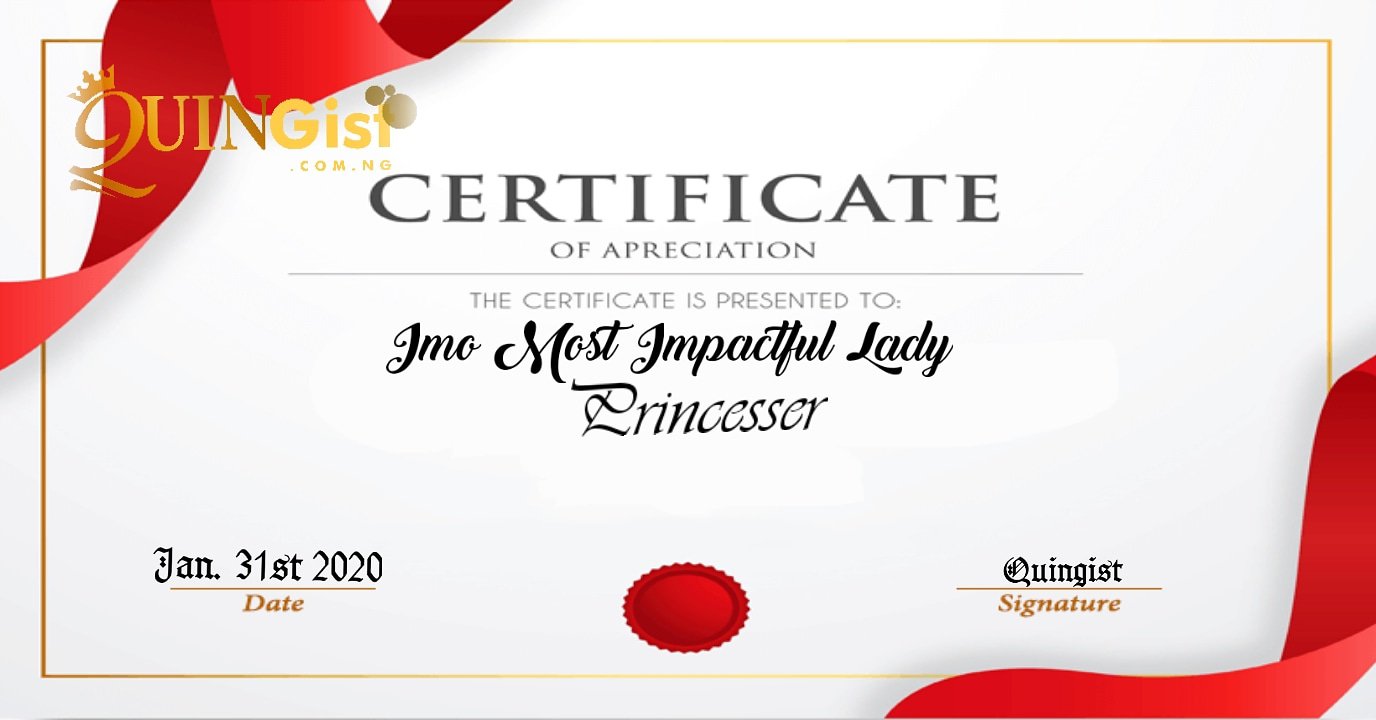 8. Chinonso Agodi:
Chinonso Agodi is a very hardworking and dedicated lady,
She's a model, a social media influencer, a brand ambassador and a young vibrant young lady, who has in one way or the other display that she believes that Imo ladies are worth impacting on, God bless you more Sis.
Congratulations dear sisters, God Bless you more...
datmediagal cares