TOP 10 IMO CELEBRITY RANKING FOR THE MONTH OF FEBRUARY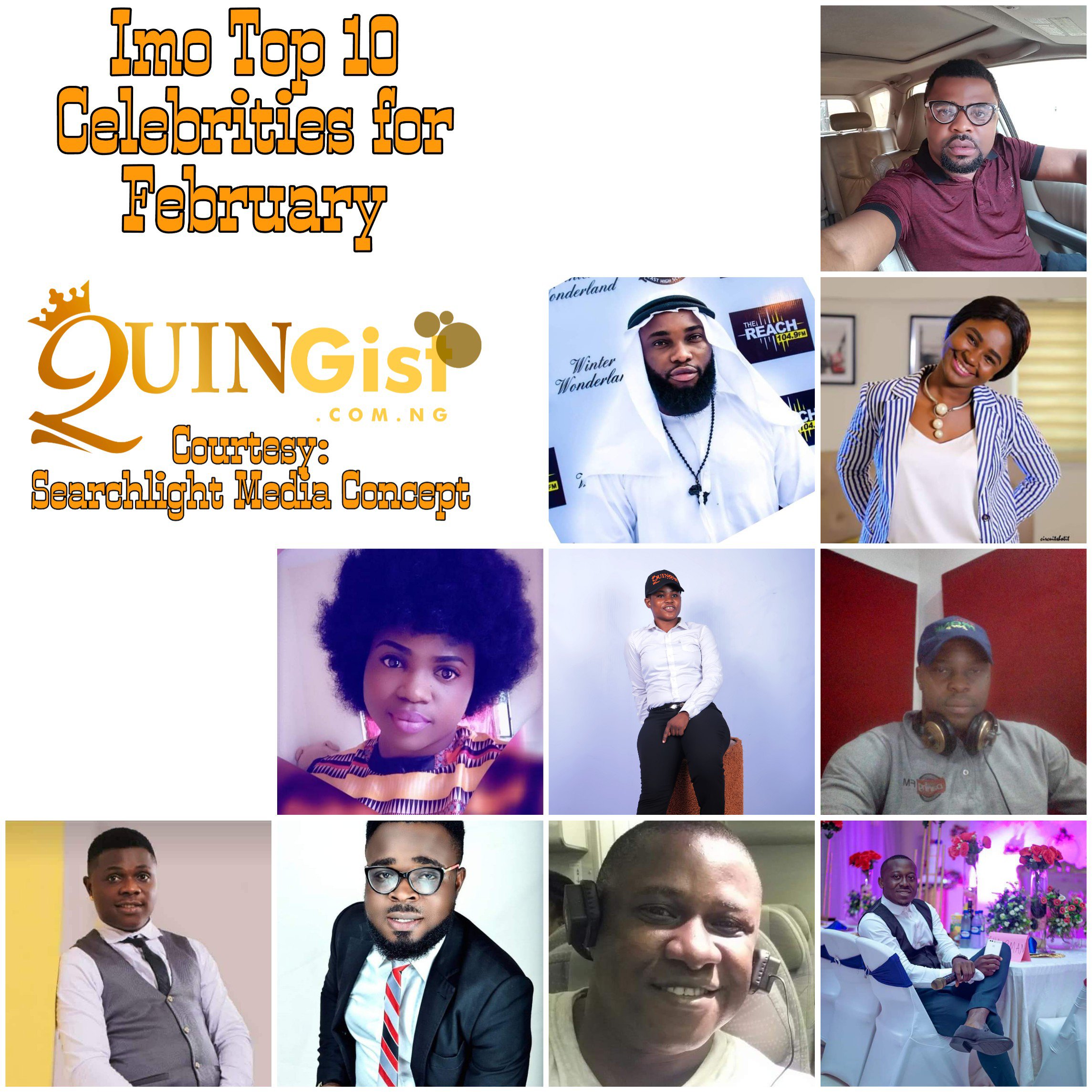 TOP 10 IMO CELEBRITY RANKING FOR THE MONTH OF FEBRUARY

Imo State Entertainment is waxing strong every day, stars are been made every day.
Social Media Searchlight Concept is a platform that has been ranking the entertainers of late.
Today the ranking for February is here.
EGBEIGWE APAMA
Okpara Jude Jaycee
Lilian Duru
Princesser Africa Ekwurekwu
Duru Adaku Quingist
Nonsonkwa
Mc Chinekeboy
DJ Maxy
Donvelly D Anchor
Mc Tboy Samuel
Congratulations to all that made the list, we look forward to the March list.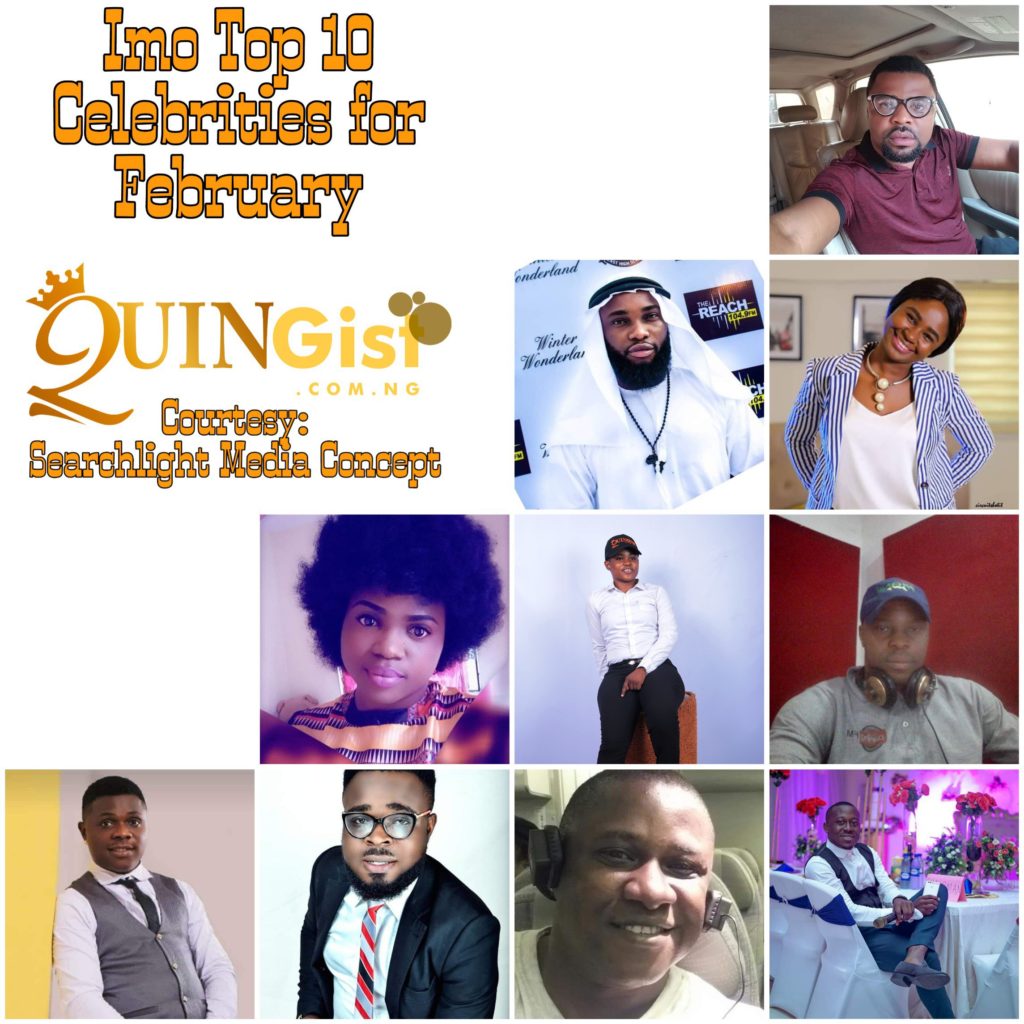 Culled From Social Media Searchlight Concept