WHO WILL SAVE THE BOY CHILD?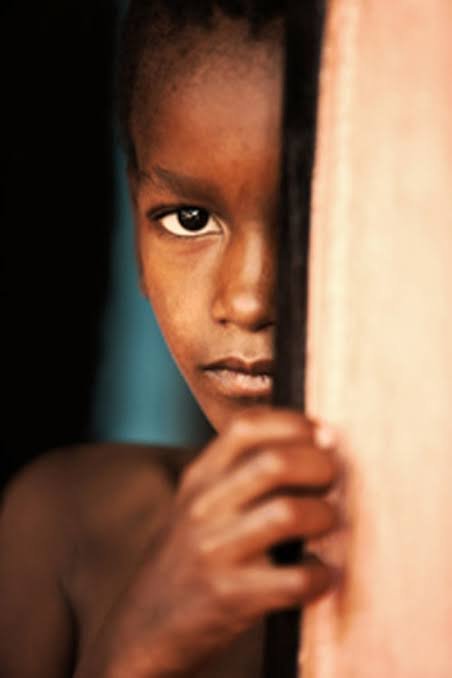 The most important thing life teaches us is to be nice people who'll make good use of their time. And again, time teaches us to appreciate God for the value of life He gave.So while there's time, let's get some things straight to avoid serial embarrassment that'll cost us our prestige and destroy our legacies.No one seems to know what the boy child is passing through, no, just a few persons know!All the time, I feel the excruciating pains of humiliation rained on the boy child daily; and no one is asking, rather they're blaming the boy child for virtually every wrong thing. we must seek for better ways to address all of that so that we have a generation that'll be responsible to themselves, their families and the society at large.Okay just imagine; If a goat misses in Africa, the boy child will be suspected, meat disappears from soup pots, the same boy child.He is left all alone to cater for himself and once he gets to a certain age, say 13, 14 or 15years of age, OYO (Own your own) becomes his case.Ah! No, no, no, something needs to be done, and fast.Bring your seat closer let's talk, you just need to listen to me.There's a pointer to the fact that the boy child has been neglected to wander, and figure his way out of every situation right from infancy. He only dwells on the periphery of development and life's better half. Now, he's vulnerable! And that's the reason why he transfers the aggressions of oppressions of yesteryears to the present day event, more especially because he didn't get an opportunity, a good one.In some cases, You'll notice that, the boy child, as little as he is, is sent to hawk and some times beaten if he doesn't make sales. So he tries as much as he could, to sell his goods because no one will believe he never played on the way. He drops out of school just to 'obey' his parents' command to raise money by hawking certain veggies, fruits and the likes.I met a teen the other day and we got talking. He disclosed to me in confidence that, each time he brought up the issue of going to school, his mom will remind him how poor they were, and how they never had money to buy food let alone paying school fee or buying books. Not all parents are like this tho, but we still have a number of children who do not have access to good education according to #UNICEF and #UNESCO.So, the boy child labours hard and does a lot of difficult menial jobs to keep up, feed and at least wear a nice fragrance, since no one cares, including his parents.Under stormy rainfall the boy child is hustling! Under the scorching heat of the sun, he's pushing it!Out of frustration, most the them resort to stealing and extortion just to survive! They meet bad boys and blood joins on blood.At this point he suffers depression due to mental unrest and seeks a remedy to at least relief himself, then he goes looking for drugs and peels that'll make him relax, give him strength to push on and satisfies his cravings.The boy child in most cases, sees himself through College and after going through the hard way, he's still the same person who will grow up to be the head of a family someday; going into a marital union unprepared, unready, emotionally tossed, frustrated by life's ugly circumstances and experiences. Those are contributive factors that aid #GBV (Gender Based Violence) against women and other unpleasant news.For me, I feel pained when the accusing finger of certain domestic violence is pointed at the boy child, the man.So even when the woman is wrong, the man would still be blamed by the society for hitting or assaulting her, even after tolerating the wagging of tongue and nagging from the woman. He should have known this earlier.Well, no matter what happens, I do not support the violence against the girl child (women). No, that should stop!
When we save the boy child, the girl child needs no saving whatsoever; since the essence of saving the girl child is because of humiliations from the boy.
I told you! It is regrettably sardonic! The society does not adequately and formally prepare the boy child intelligently, for all these drama, especially the emotional marriage game he'll plunge himself into, as an adult, which is mostly due to peer pressure or the eagerness to "belong to the married class".It is always assumed that the boy child will " cope" when the time comes.And like I said earlier, the man jumps into marriage , mentally unprepared, socially inactive, emotionally weak, and spiritually unready.That's the reason I hear some women say, " my man is not caring, he's not romantic ", whereas they do not know that the ugly canes of life has dealt with the young man.Some of them give reasons for getting married without proper preparation, like; "I'm aging, age is not on my side, I want to build my own family, I want to be responsible" , whatever that means…Ah! No way.The fact that couples come from different backgrounds, should give them even more reasons to prepare well for the journey of "no return".The truth is, a lot of people jump into marriage even as a frog jumps into hot boiling water.The frog according to its special nature forms a " big boy", and continues to adjust its body temperature and endure the pains as the water boils until such a time when it cannot bear the pains anymore; then it dies.So you find out that, in some marriages, the man and woman will continue to bear the pains and excesses, until they can no longer cope.This has led to several marriage divorce cases as the parties involved couldn't tolerate each other anymore and war usually breaks out!What do you expect?They need to be taught, especially the boy child who'll become a man in no distant time. Now who will bail the cat?This really hurts, and I'm having this assurance that If someone holds the hands of teens and young adults and teach them about life, relationship, marriage, business, leadership and money management techniques, then the menace of poverty, get-rich-quick syndrome, gender based violence, hatred, and divorce will be effectively managed in the society.Well, May the good Lord help our teens, and the straying adults and heal all victims of domestic violence!Goodluck EdoziemExtraordinary Teens Coach and African Child Advocate