Bus Driver Beaten Mercilessly by Nigerian Police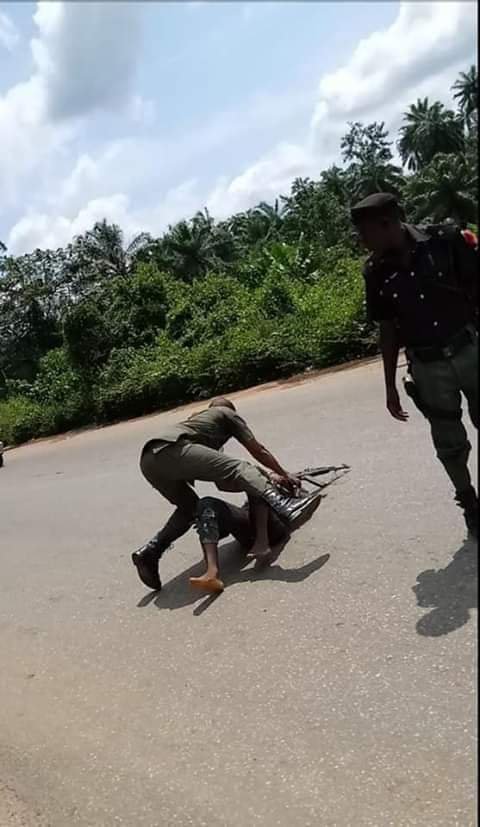 Bus Driver Beaten Mercilessly by Nigerian Police
The Nigerian Police, operating along Owerri-NTA, Imo State Nigeria, has beaten a driver Mercilessly after a little disagreement.
It was gathered that the beating was as a result of non-compliance to the Police's rule of the road (paying some money at every checkpoint – official bribe).
According to one of the passengers, the driver was coerced to pay additional money after the normal money paid to the police.. When he refused, he attracted unknown beating from every angle from the police who beat him up without apology.
At the moment, the driver is receiving urgent treatment while the police is planning on how to operate and if possible beat up another person tomorrow.
However, this act of bribery is most evident among the south-east states of Nigeria – Imo State, Abia State and Anambra State..
Share this until something morally right is done about it..
#datmediagal cares