BEHOLD 5 COUNTRIES THAT PRACTICED POLYANDRY.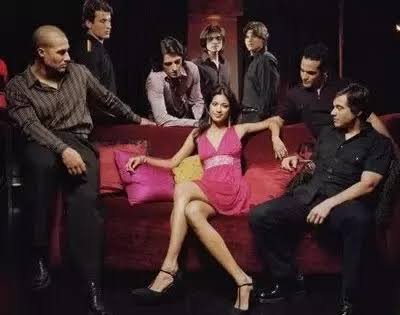 BEHOLD 5 COUNTRIES THAT PRACTICED POLYANDRY.
Polyandry is the opposite of polygamy. As in polygamy, a man can marry more than a wife at the same time, so also in Polyandry, a woman can marry more than a husband.
However, it is uncommon to see a woman having more than one husband. As shocking as it seems, polyandry is being practiced in some parts of the world.

Here are 5 countries that practiced Polyandry
5. India
This practice is common among the Paharis in North India.
It is accepted by a minority of the people of Kinnaur and Himachal.
More so, the Toda tribe of Nilgris and some Nair Caste systems in South India allows for a woman to marry more than one man.
4. South America
The Bororo, Tupi-Kawahib and the Amazonian cultures of South America practice polyamory till this very day and nobody has killed anyone yet.
3. Nigeria
Before this practice was abolished in 1968, the Irigwe people of the Northern part of Nigeria (Plateau, Jos to be precise) engage in this practice where a woman can have more than one husband. So I think they can return back to this practice if men cannot keep their legs in one place.
2. Kenya
There have been confirmed cases of this practice among the Massai people of Kenya.
This act was first witnessed in August 2013 when two men got married to the same woman they both loved. And they are still living very happily with their children.
1. China
The people of Tibet in the Napal parts of China are engaged in this act.
They are of the belief that two or more brothers can marry the same woman and a child can have more than two fathers. Now I know why they look so alike.
Dear ladies instead of killing him, you can marry another.