Dear Nigerians in Wuhan, we understand your plight but we can't help you now #NigerianstrappedinWuhan
Dear Nigerians in Wuhan, I understand your predicament but Please, you all need to understand the kind of Government you left behind, the exact reasons why you left Nigeria in the first place.
The Nigeria we have today cannot do anything to save you because we don't have what it will take to cure the disease. So, please let to understand why you all need to remain where you are until there is a cure for this virus.
Have you thought about it? What will you return home to if your family members are at risk of dying with you? Nigeria doesn't have what it takes to contain this Virus if is mistakenly finds its way here, which we are doing what we know how to do (pray) that it does not.
I do not support the Idea of you seeking to be brought back, I see it as self-centeredness and selfishness. It is at the detriment of many Nigerians. We can even contain Herdsmen, Bokoharam talk more of Coronavirus.
Kindly understand and exercise patience. I home our leader see reasons why they should stop laundering our money and develop our hospitals and roads. It can be their children and family members tomorrow.
We love you all and we put you in our prayers.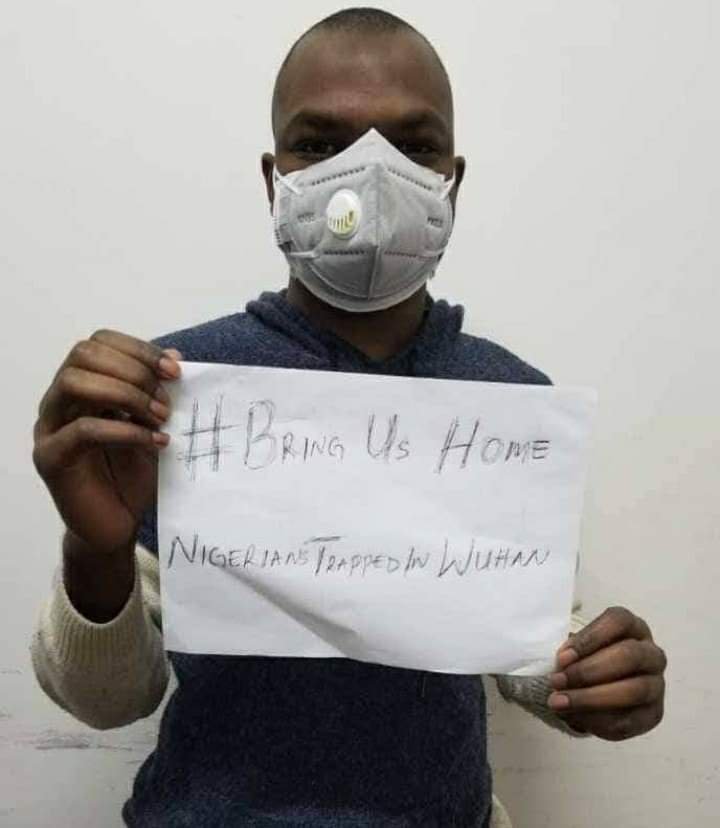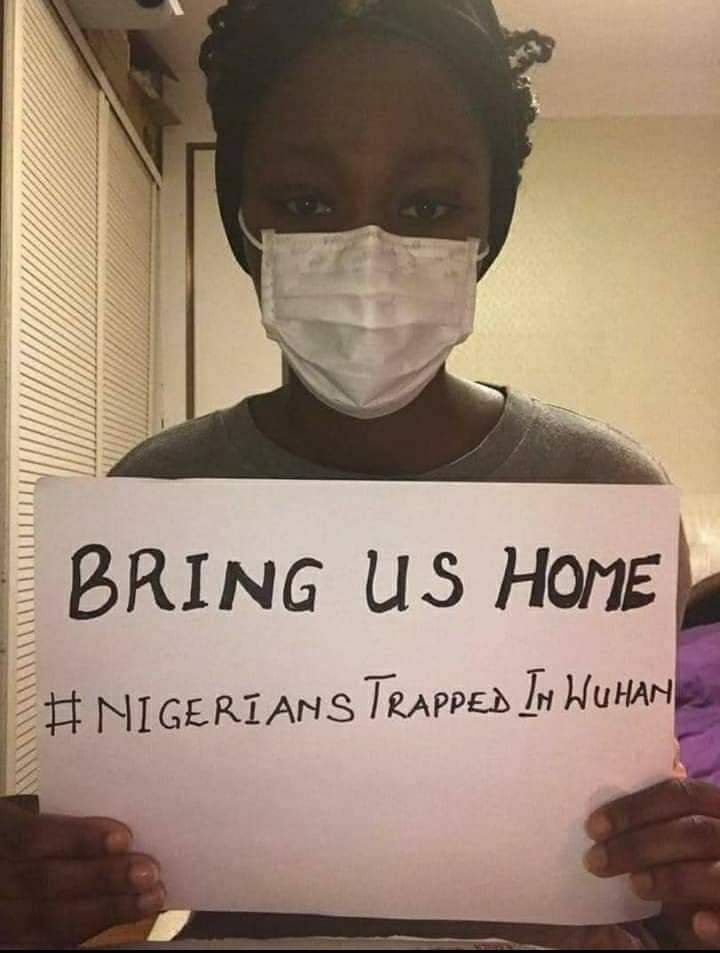 #NigerianstrappedinWuhan #datmediagal cares