Every lady must learn how to cook by Adaku Quingist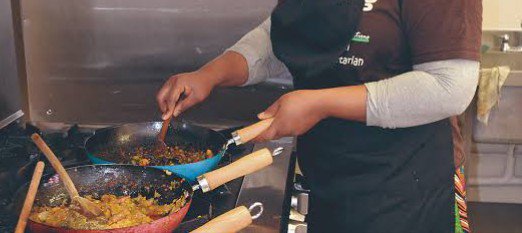 Every lady must learn how to cook by Adaku Quingist
Today, I have discovered that developments are having a lot of good and bad effects on us.
How did you manage to feed after you left your parent's house? How did you survive in university? How on earth will you not know how to cook?
When looking at these ladies, you will discover that they can design their face with paints all in the name of makeup, the can tweak just to impress a man, they can give all types of s😔x position just to beep the man coming for more. They learn all these things on YouTube, yet they still open their mouth to say they can't cook. Is YouTube meant to only learn other kinds of stuff but cooking?
If you are working-class, what stops you from bringing out a day, cook different types of foods that will last awhile and stock up your fridge? Nothing. My point is you must not be a cook, nor are you a slave if you enjoy cooking.
Enjoy cooking the same way you enjoy making up, clubbing and different styles.
Advice no bi curse. No woman is complete if you don't know how to cook.