JUSTLaff KINGDOMGROOVE 2020 with Mc Bossman Dagodmc 8th edition loading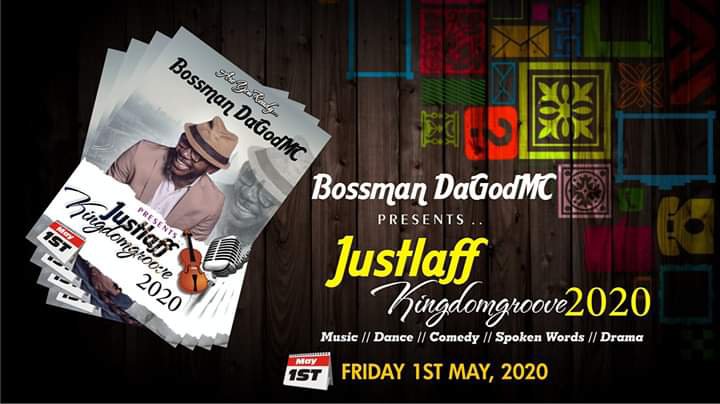 JUSTLaff KINGDOMGROOVE 2020 with Mc Bossman Dagodmc 8th edition loading
This happens once every year. Mc Bossman has by God's grace given leverage to young and upcoming Gospel Artistes through his platform.
Through this program, he has entertained the church without profanity, defamation or blasphemy.
This is the 8th edition l, starting from 2012.
This platform is created to give Christians the opportunity to laugh and relax under a conducive atmosphere that cannot defile the body or soul.
This platform had been sustained by family and friends.
Last year we reluctantly took gate fee since we don't have sponsors and we end up owing every time after the event. The gate fees helped clear the bills relating to the event and not for profit purposes.
Don't you think you can be a support to this project fully?
Don't you think you can partner with this and make it finance itself?
If we have made you happy in anyway, this is time to ask me what is involved.
We need your support. We need sponsors. We need partners. We need each other to make 8th Edition bigger and better.
FOR SPONSORSHIP AND PARTNERSHIP: call or whatsapp Mc Bossman Dagodmc on 08060236497
We bless God for those that have stood by the founder Mc Bossmandagodmc till now
Let us make Justlaff KINGDOMGROOVE 2020 greater.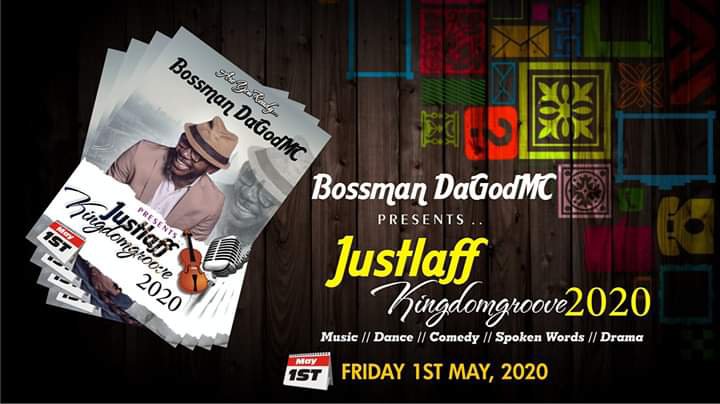 #IAMBOSSMANDAGODMC #justlaff #kingdomgroove #datmediagal cares