Man stabs his children to death and ran away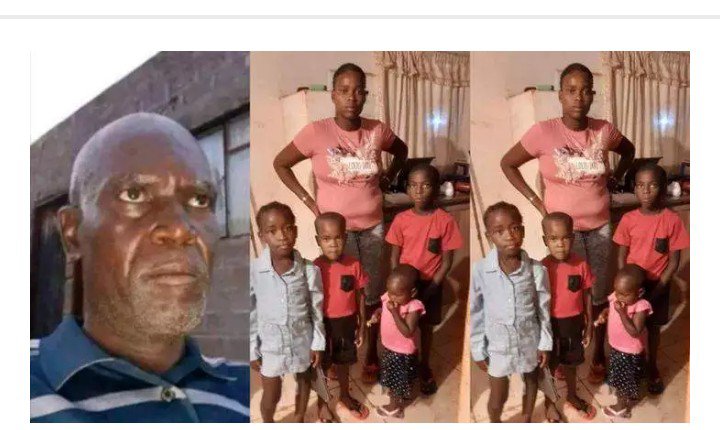 The Mecklenburg police outside Burgersfort is doing their best to arrest one Mr. Senyatse Lucas Phashawho for stabbing his four (4) children to death at Ga-Pasha village in Polikwane. The South African man is on the run after stabbing his children, according to the police PRO, he alleged that his wife the mother of the children cheated on him and infected him with HIV.
According to the Police PRO, he stopped the school bus and the driver knowing him, allowed him to go with his children without knowing his intention. How can a man kill his own blood, his offspring, his fallback plan? Even if his wife cheated and infected him with whatsoever disease, why kill the children? Where they the reason for her cheating?
Meanwhile, the search for him is very hot and strong and when he is captured he will face the full root of the law.
The wife is yet to say a word on the accusations as she is mourning her 4children. 1. Adel Phasha 3-years old boy 2. Tshepo Phasha 5-years old girl 3. Joyce Pasha 7 years old girl 4. Katlego Pasha 9 years old boy
The suspect allegedly informed a neighbour on Tuesday morning, 18 February 2020, about the murders and also indicated to him the places where the bodies were.