Vote Austin Awujor O for Chairman Actors Guild of Nigeria (Imo Chapter)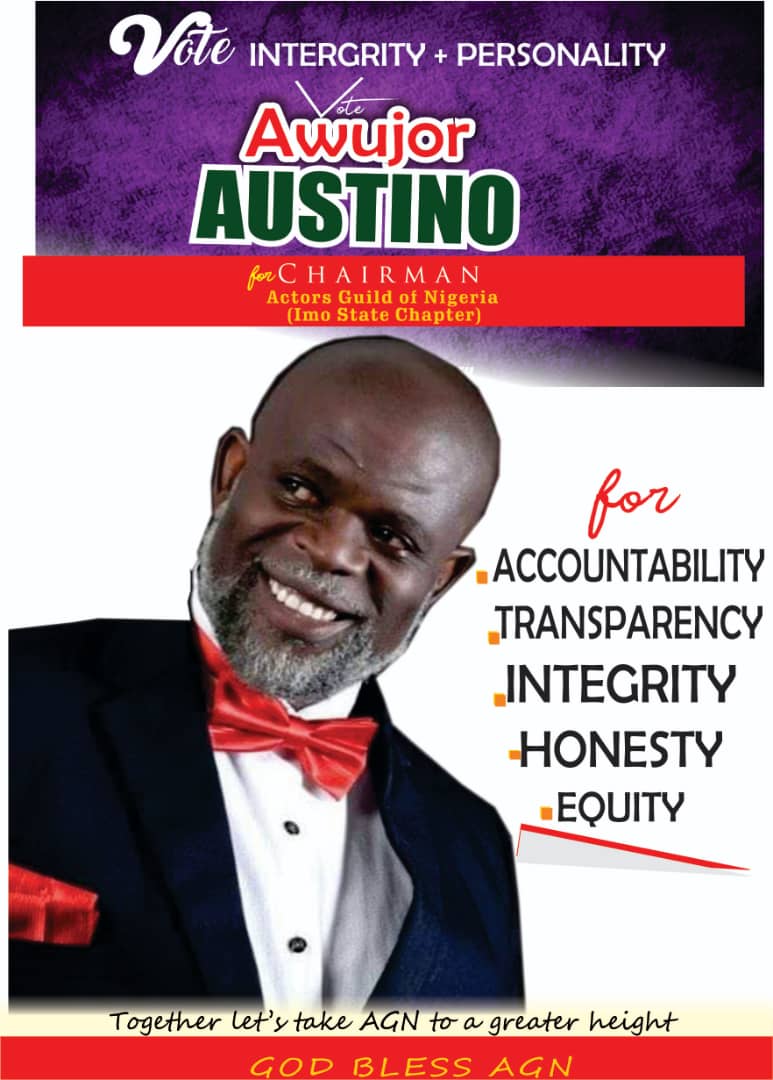 Vote Austin Awujor O for Chairman Actors Guild of Nigeria (Imo Chapter)
The man Austin Awujor is a leader personified, a man that his presence alone commands respect and humidity. As we know Leaders are rare, Rulers are common
A Leader is known for his very civil distinction, Austin is a unique and impactful gentleman.
I'm not in the category of people that sing praise for men so I present to all a man with a distinct mentality,
A quality and positive influencer
A transparent personality A goal-getter and a pacesetter.
Over time, I have come in contact with this exceptional personality, there has never been any set Goal without a positive achievement.
This is a man who believes in work.
AGN, it's another season, choose wisely and vote wisely, Don't sell yourself into slavery.
Vote
A- Accountability
U- United
S- Self Service
T-Transparency,
I- Integrity
N- Networking
Remember, Austin is an achiever and with him, we will achieve more…
Vote a Leader
Vote Austin Awujor for Chairman AGN Imo state chapter. Yes, we can