The Cause of Wuhan Coronavirus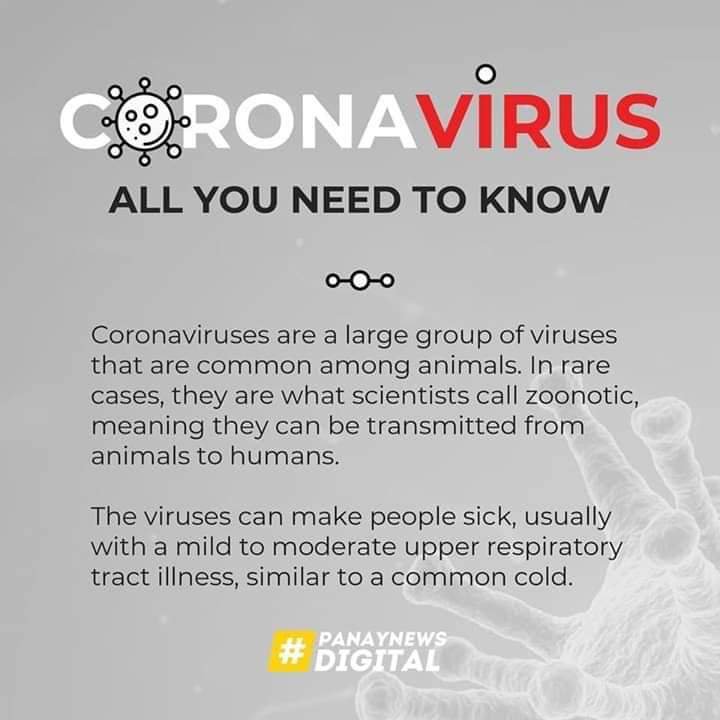 The Cause of Wuhan Coronavirus
A coronavirus is a large group of viruses that exists in Animals, they are what scientists called Zoonotic, and it can be caused by contact with animals that can not be taken as pets such as Bat and Snake. Symptoms are cough, running nose, headache, sore throat, fever, feeling unwell and in some cases pneumonia.
The figures are:
China: we have 908 deaths among 40,171 confirmed cases on the mainland alone while in Hong Kong we have 36 cases and one death. Macao has 10 cases.
Japan: 161
Singapore: 43
Thailand: 32
South Korea: 27
Malaysia: 18
Taiwan: 16
Australia: 14
Germany: 14
Vietnam: 14
United States: 12 cases one death
France: 11
United Kingdom: 8
United Arab Emirates: 7
Canada: 6
Philippines: 3 cases and 1 death
India: 3
Italy: 3
Russia: 2
Spain: 2
Belgium: 1
Nepal: 1
Sri Lanka: 1
Sweden: 1
Cambodia: 1
Finland: 1
The Wuhan coronavirus which is the cause of most of the illnesses and deaths has been in central Hubei province, where illnesses that have the symptoms of coronavirus were first detected in December 2019.
Remember you can prevent it by constantly washing your hand, avoiding contact with people, avoid touching your eyes and nose and covering your nose.