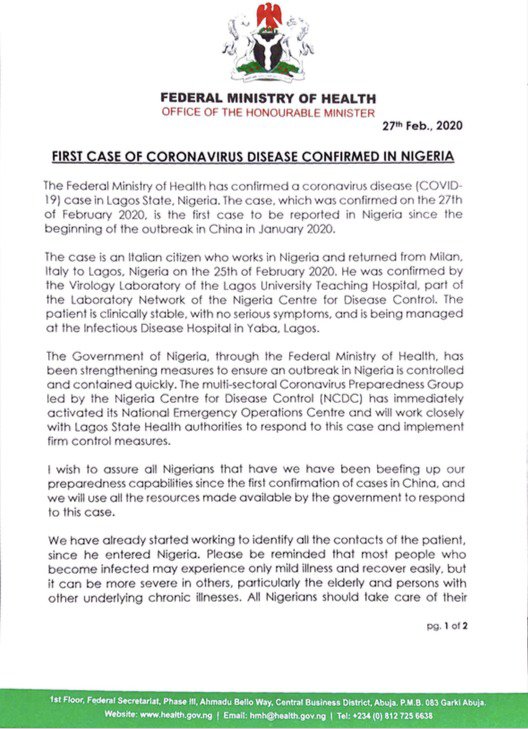 The first case of Coronavirus has been confirmed in Lagos Nigeria.
According to the Federal Ministry of Health, the first case of the famous Wuhan Coronavirus has been confirmed (COVID-19), the case was confirmed on the 27th of February 2020 is the first since the outbreak of the disease in China.
The victim is an Italian working in Nigeria that returned from Milan on 25th of February, he was confirmed by the Virology Laboratory of the Lagos University Teaching Hospital, a part of the Laboratory Network of the Nigeria Center For Disease Control. The patient is clinically stable with no serious symptoms and is been managed at the Infection Disease Hospital Yaba, Lagos.
WHO goes further to inform Nigerian, not to panic, rather do all the needful to maintain a strong health condition.
Remember, to always wash your hands with soaps, and stay away from people sneezing and coughing.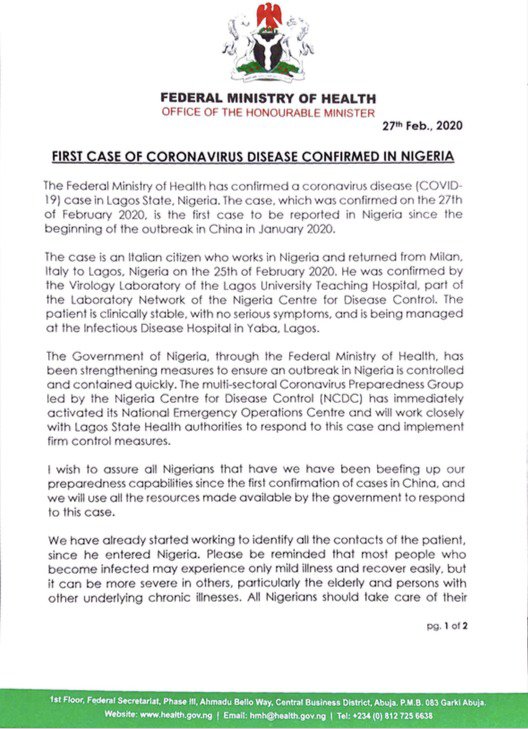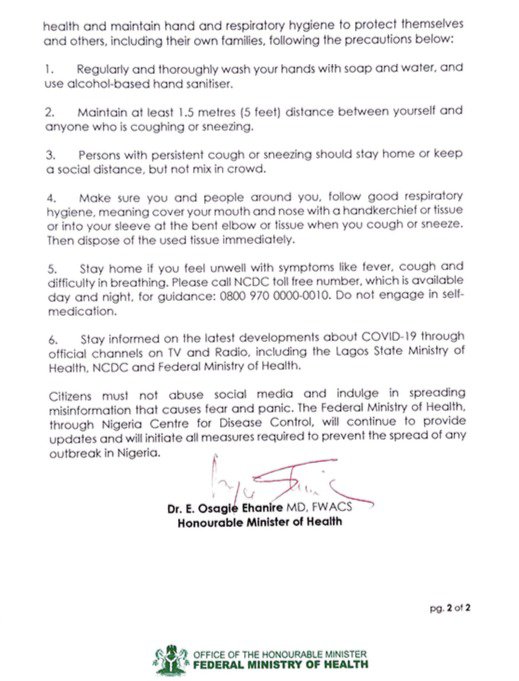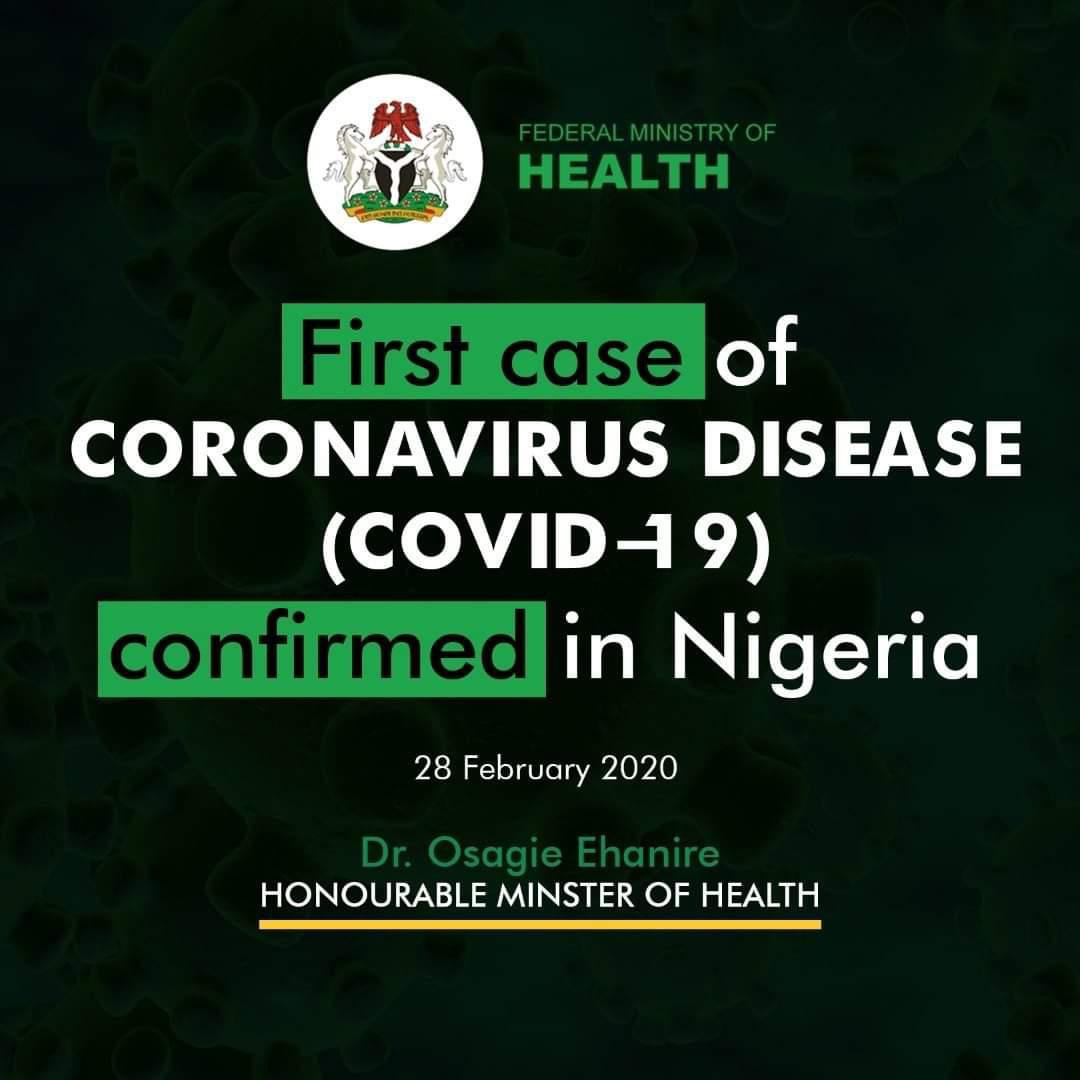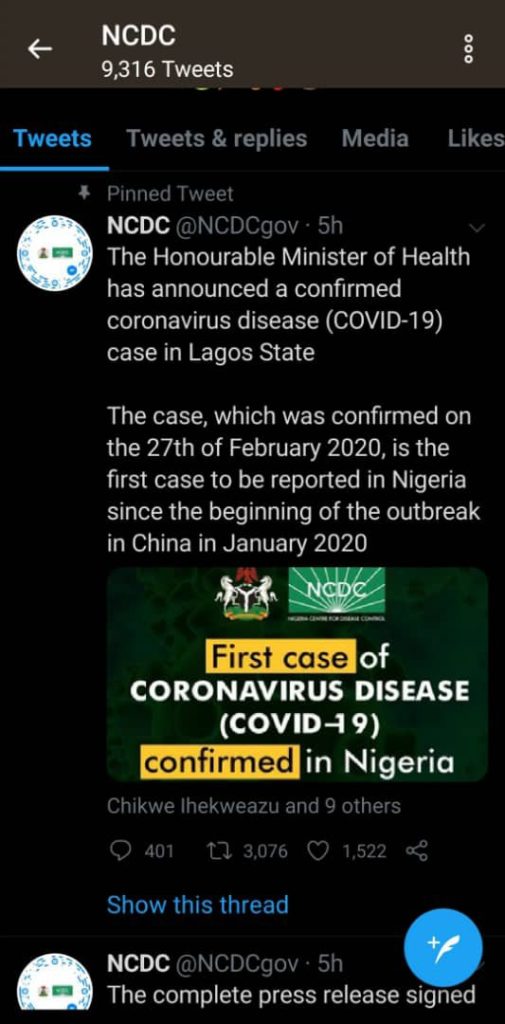 "Stay home if you feel unwell with symptoms like fever, cough and difficulty in breathing. Please call NCDC toll free number which is available day and night, for guidance- 0800-970000-10. Do not engage in self-medication