Congratulations to Comedian Buchi, Barrister Obus of my flatmate as he welcome his BBB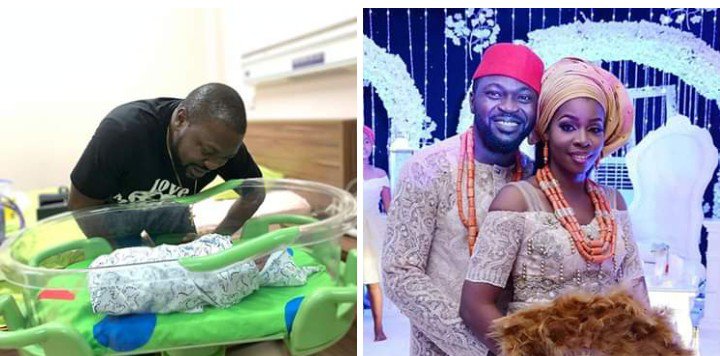 Congratulations to Comedian Buchi, Barrister Obus of my flatmate as he welcome his BBB
Congratulations to Barrister Obus of 'My Flatmate'. Buchi has been seen in the comedy industry alongside his brother and friend Basketmouth who has not failed to carry him along every step of the way.
To God be the Glory as Buchi and wife welcomes their first bouncing baby boy.
The good news hit my ear earlier today and I couldn't wait to share if with. Buchi and wife, Rukky has welcomed their son with so much happiness, their marriage of three years has been nothing but blessing indeed.
Congratulations Guys. God bless you more.