A Twitter user by name @Mazi Gburugburu has been dragged out for someone's death.(screenshots)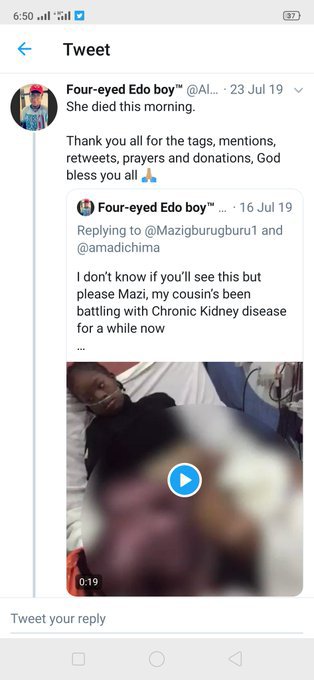 A Twitter user by name @Mazi Gburugburu has been dragged out for someone's death. (screenshots)
The twitter user @Mazi Gburugburu was said to have asked people with immediate health conditions to tweet about it using the hashtag #mazisaveslife.
In his words "good morning peeps, recall I said we are going to shake Nigeria for my 100k follower's celebration? Well, here it is: most are sick and can't afford treatments. Let's help out. Under this thread, upload any health cases requiring treatment but yet to secure funding. Arm yourself"
Well, a young man followed the instructions and posted of his cousin who needs 16m that's Nigerians for you, they will not want to know how much you have in your pocket before making their demands.
Long story short, they supposed 16m case died and they dragged @mazi gburugburu out for not giving them 16m to serve the young lady. There tagging mazi as the killer and a promise and fail man. It got to the extent @Mazi gburugburu had to deactivate his twitter handle for peace.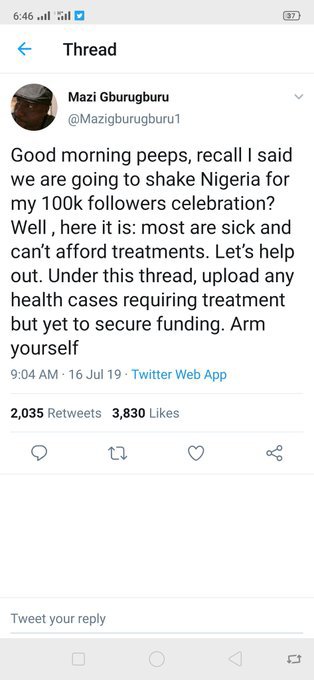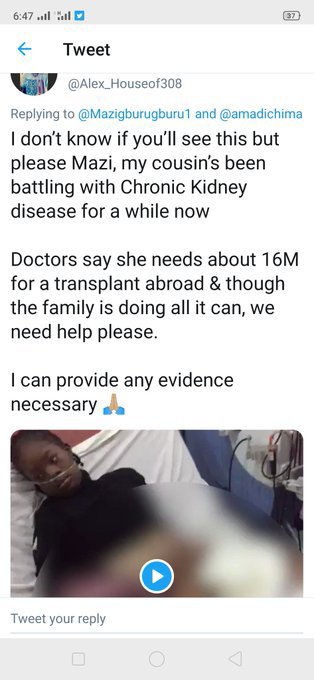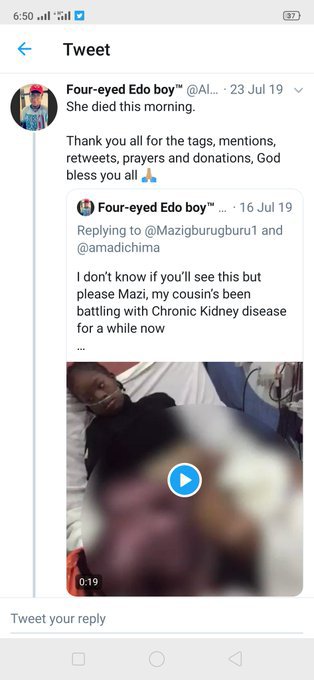 What do you think? do they have the right to drag him out? Drop your comment below…