Breaking News: Cripple man receives healings. (Video)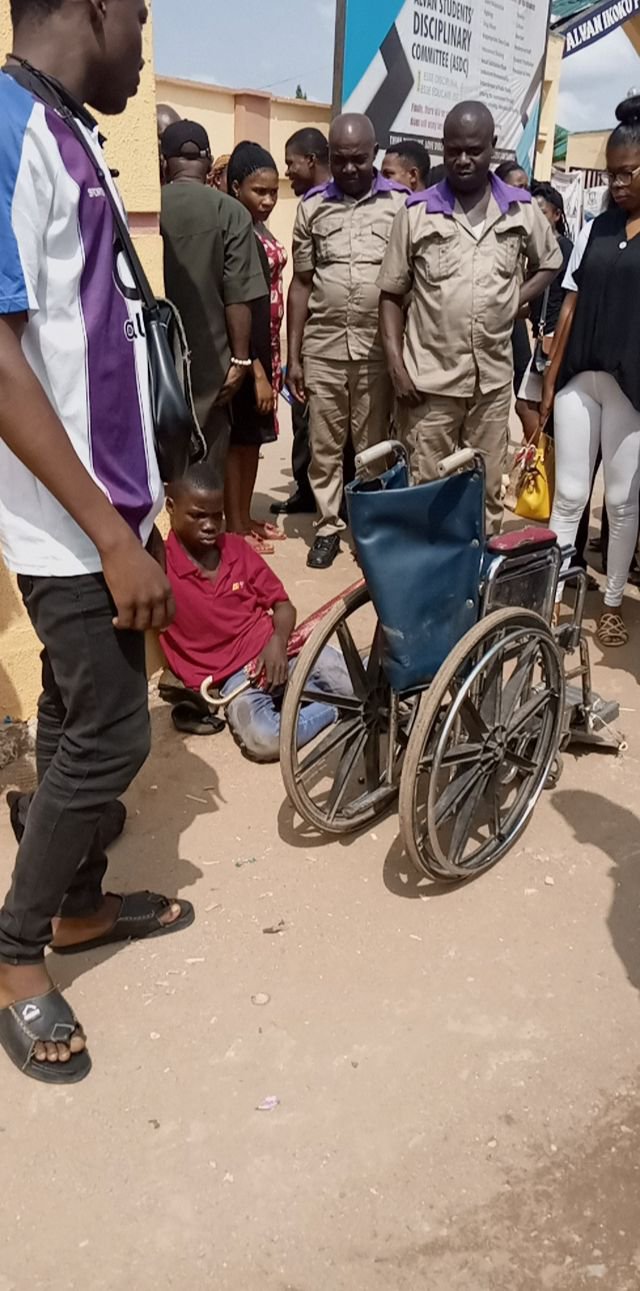 Breaking News: Cripple man receives healings. (Video)
Happening now at Alvan College of Education Owerri Imo state, a crippled man received his healings, this healing as you can see in this video did not come through prayers or touching of hands, rather by a great observation lol.
According to an eye witness, the young man in the wheelchair was never crippled he is one of the few reasons why Mr. President called Nigerian youths lazy, he is strong with two active legs but preferred to sit and beg instead of working.
Today he ran out of luck as a fellow young man saw his legs moving and decided to experiment with him.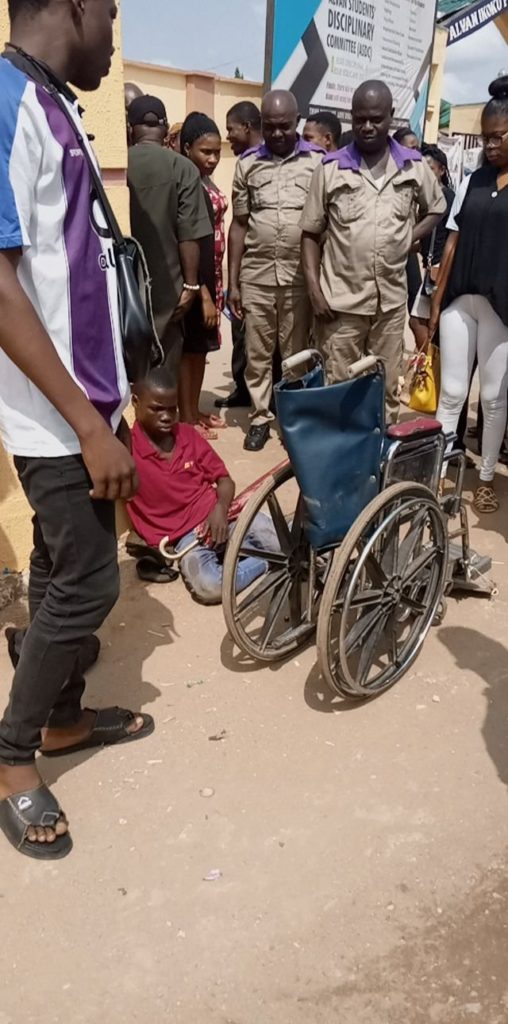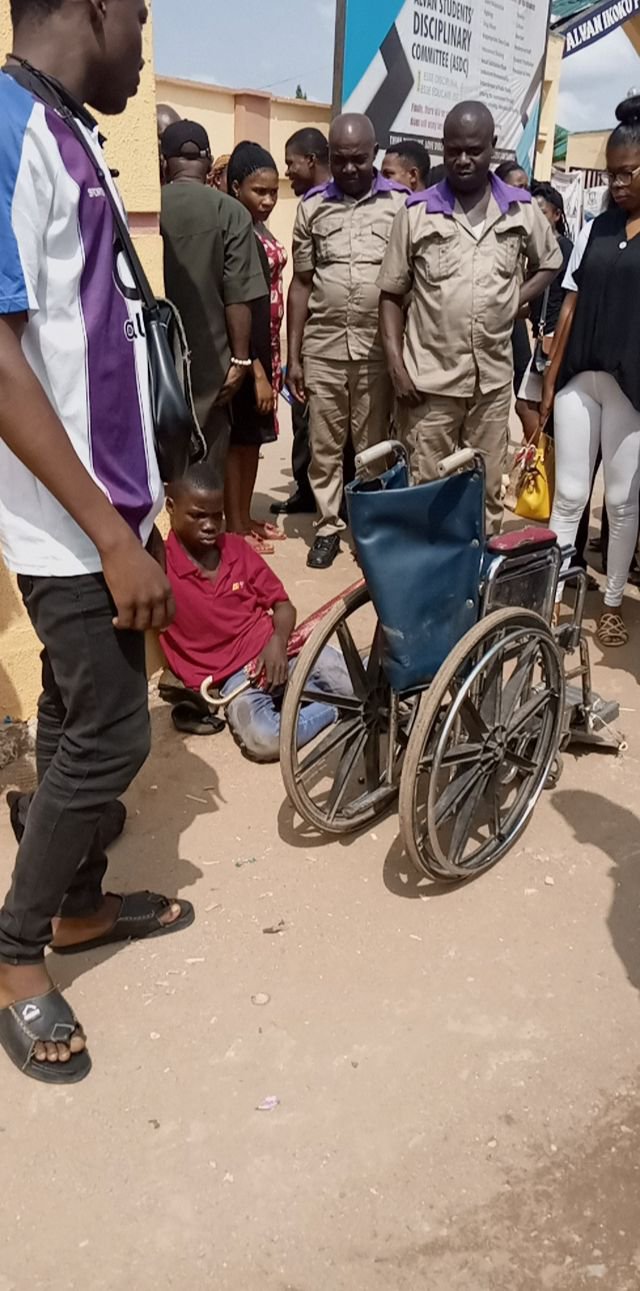 In the eye witness words" the young man pushes him down and started asking him why he is pretending to be crippled, people started gathering and he was forced to stand and walk"
What is this world turning into?
Lazy youths everywhere.
Watch and Download Video Here: