Happy Birthday the Ogadagidigidi 1 Nollywood Super Actor Pete Edochie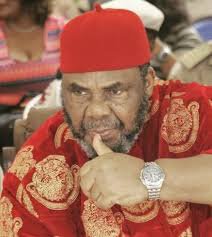 Happy Birthday the Ogadagidigidi 1 Nollywood Super Actor Pete Edochie
Born on the 7 March 1947, Chief Pete Edochie, the Ogadagidigidi 1 is a Nigerian actor, he is considered one of Africa's most talented actors.
He has been honored with lots and loads of Merit Awards here in Africa and over seas.
Little about Him: in 1967, He got into radio broadcasting at the age of 20 as a junior programs assistant after which he was elevated to the level of a Director. He was director of programs, but doubling sometimes as Deputy Managing Director and occasionally acting as Managing Director.
In the 1980s, he was a seasoned administrator and broadcaster, came into prominence when he played the lead role of Okonkwo in an NTA adaptation of Chinua Achebe's all-time best selling novel, Things Fall Apart.
Edochie descends from the Igbo people in Nigeria and is a Catholic.
He quit ABS because the government decided to politicise the affairs of their FM station, thereby resulting in the entire management being asked to move out, including him.
He was to be the immediate successor to the MD but had to leave and enrol into the movie industry. Prior to that, he had featured in Things Fall Apart and had won an International Award. The BBC flew into Nigeria to interview him for his role in Things Fall Apart.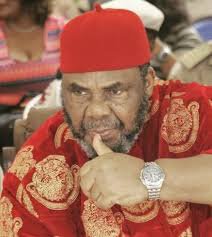 Recently, Edochie is back on the news as he speaks against men kneeling down to propose to women, in the trending gist, he said it's against the custom of an Igbo man.
Today as you mark a new beginning, we at Quingist Enter10ment Empire pray that God bless you more.
See Photos From His Early Age: