Jollof Jokes with Mc Tboy
Go and Marry Edition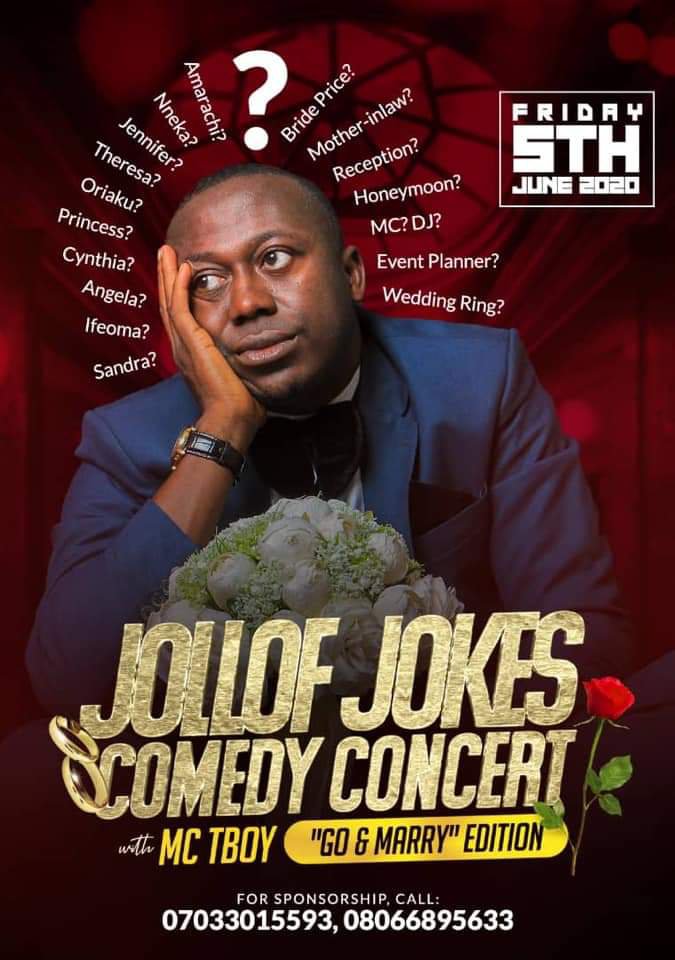 Jollof Jokes with Mc Tboy: Go and Marry Edition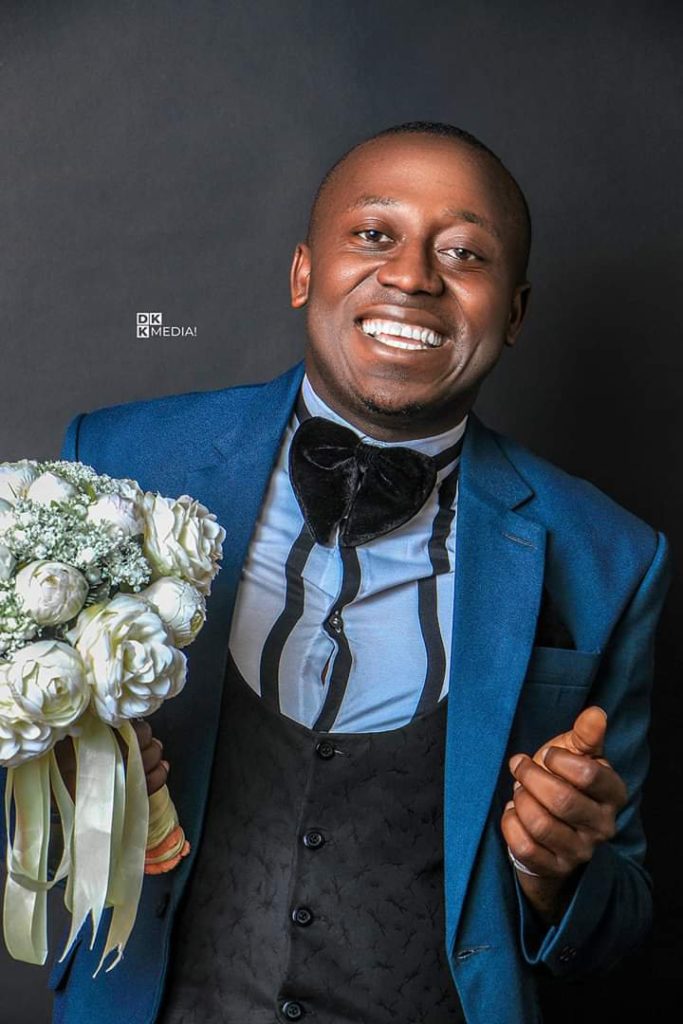 It's here again, Jollof Jokes with Mc Tboy, if you have been following Mc Tboy's comedy concert then you will know that the concert has always showcased fun, education and raw talent.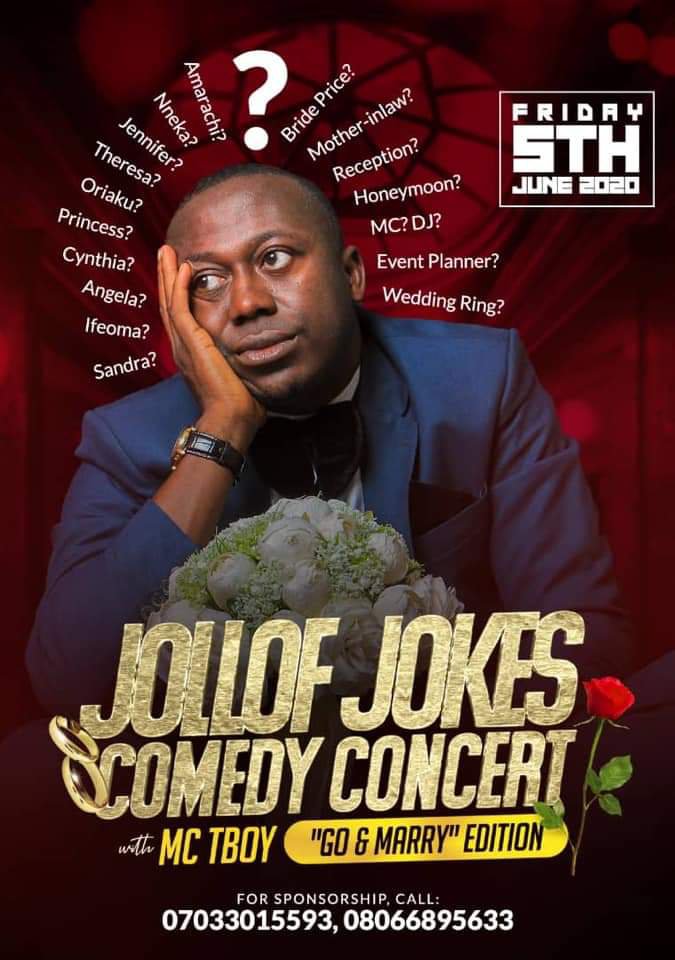 This edition has promised to do and be better than the rest.
It has promised to highlight everything and Many things.
This is the edition (Go and marry) that crown a Queen, Yes, insiders has revealed that the talented Master of Ceremony and Imo Born Comedian Samuel aka Mc Tboy has promised to unveil the most precious woman after his mother in his life.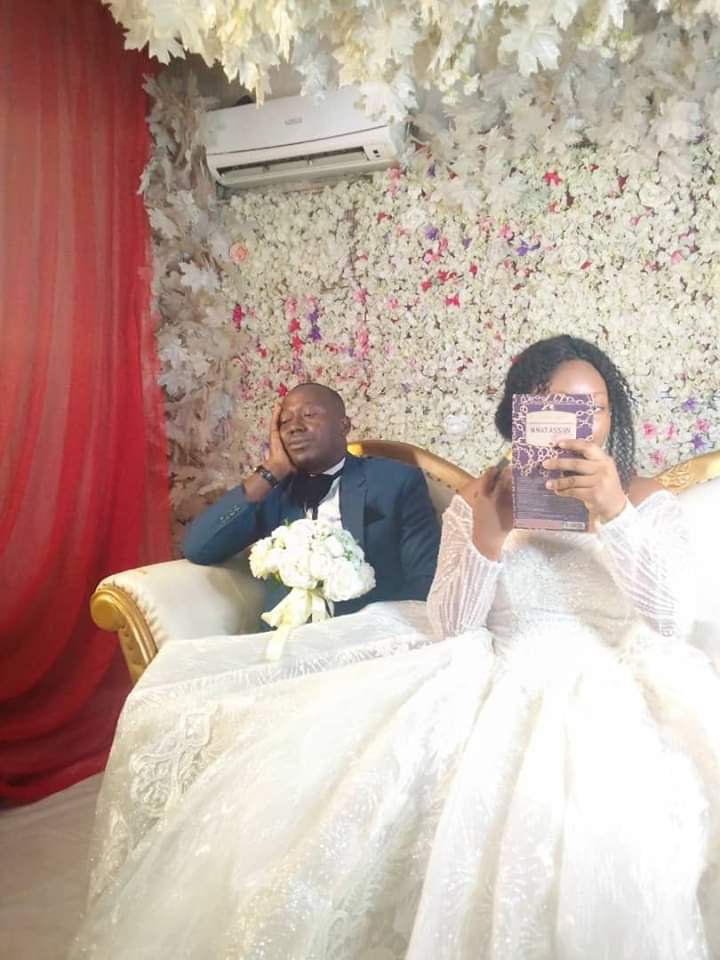 Don't wait for the gist.
Be There!!!
Date: June 5th 2020 been Friday
Venue:
Time: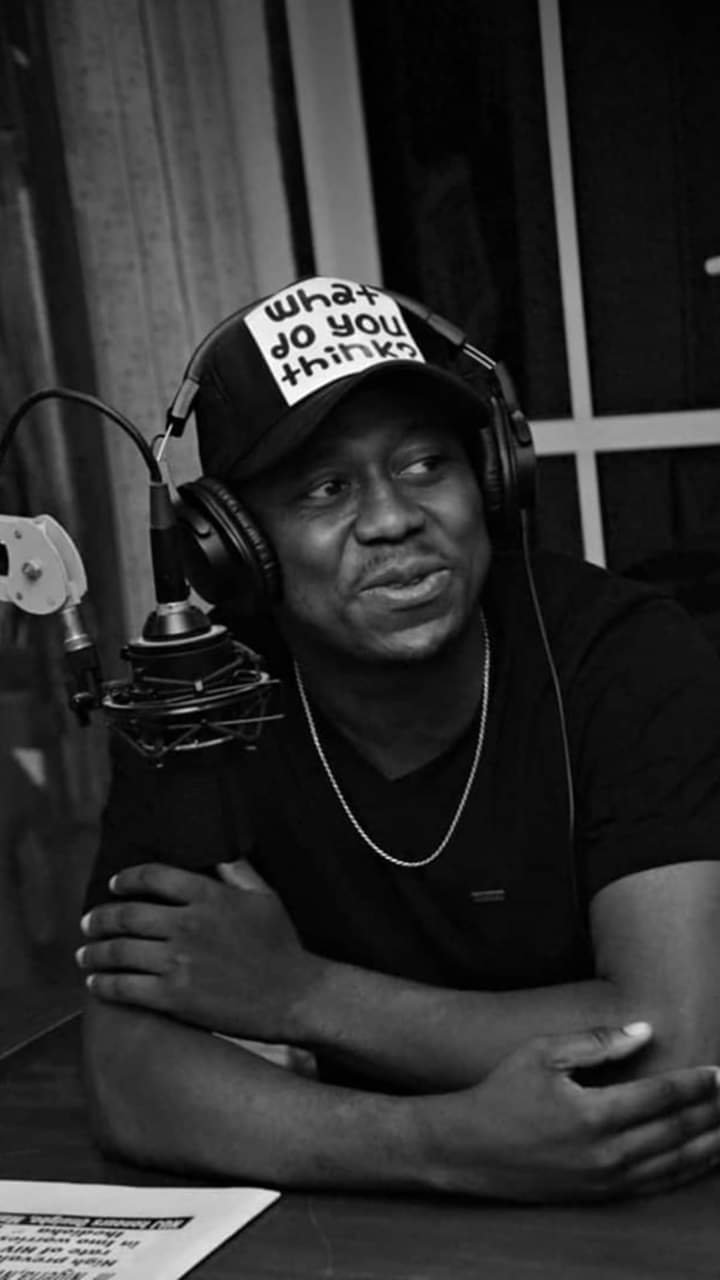 For partnership and sponsorship call/whatsapp us @: 07033015593 or 08066895633