Standup Comedy: DJ Paky set to stand Owerri still on April 12th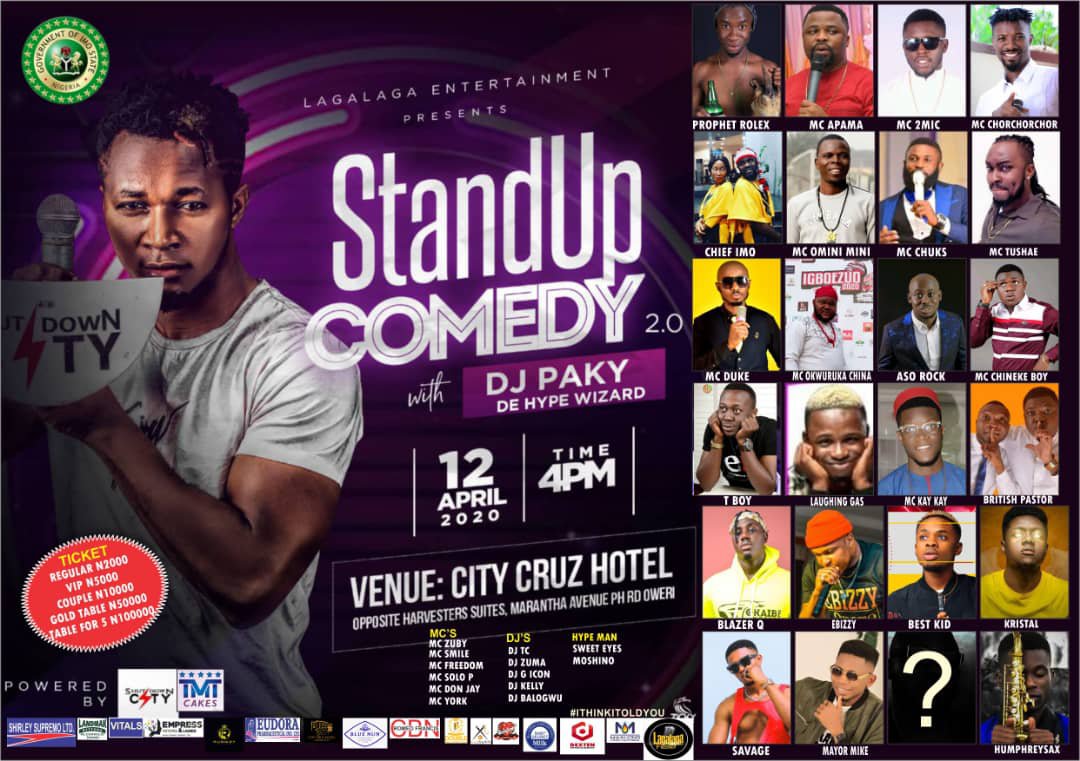 Standup Comedy: DJ Paky set to stand Owerri still on April 12th
The Imo Born HypeKing is here to Shut down the city, Dj Paky de hype wizard is well known for his extraordinary way of doing things.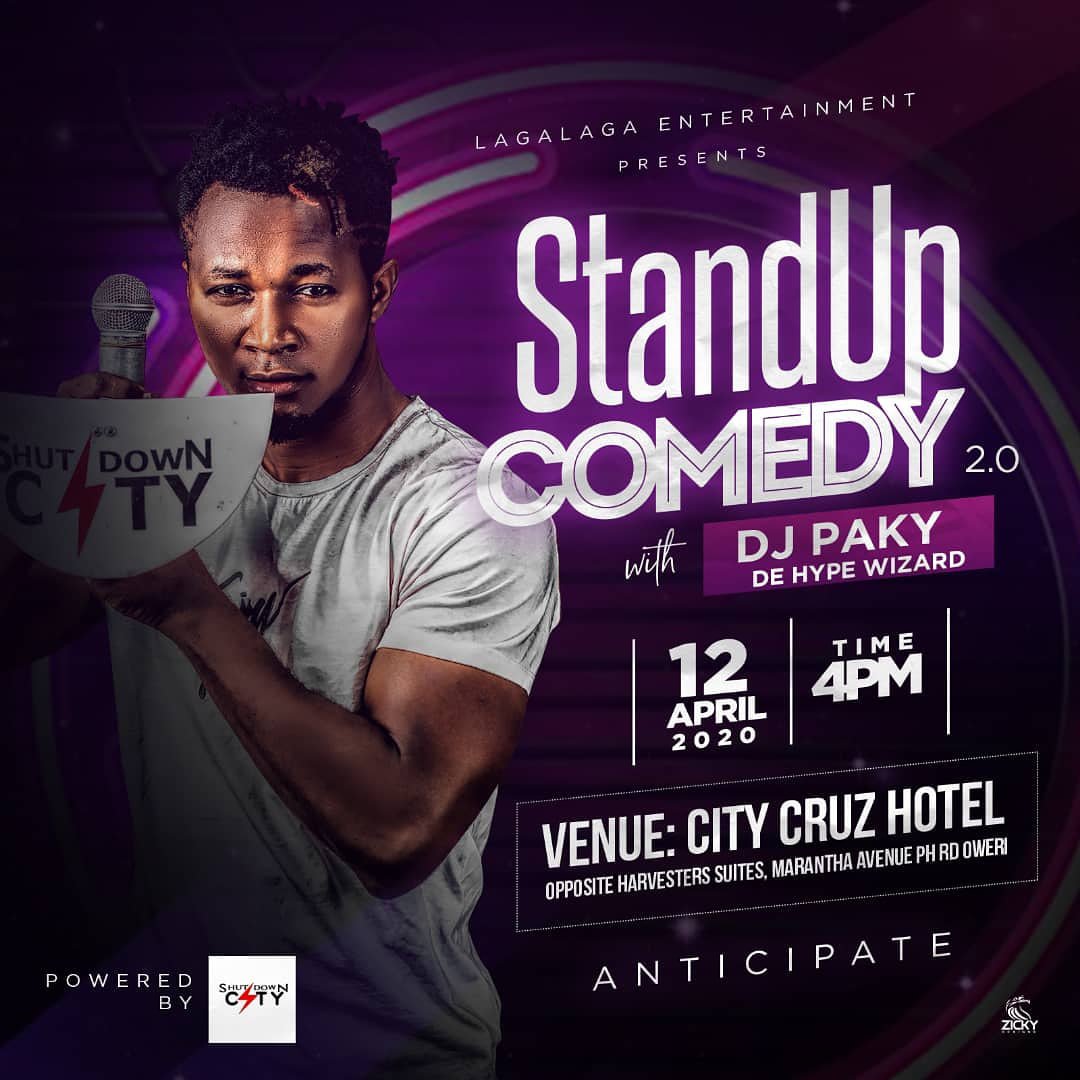 Kindly anticipate what's gonna be the biggest comedy rave of the moment, is will be the topic of our time, if promises to be more deadly than the Trending Coronavirus. Don't be scared, we have the necessary equipment to keep you safe and laughing all through out the show.
Its happening live at Venue: CITY CRUZ HOTEL, Date: 12th of April, Time is 4pm.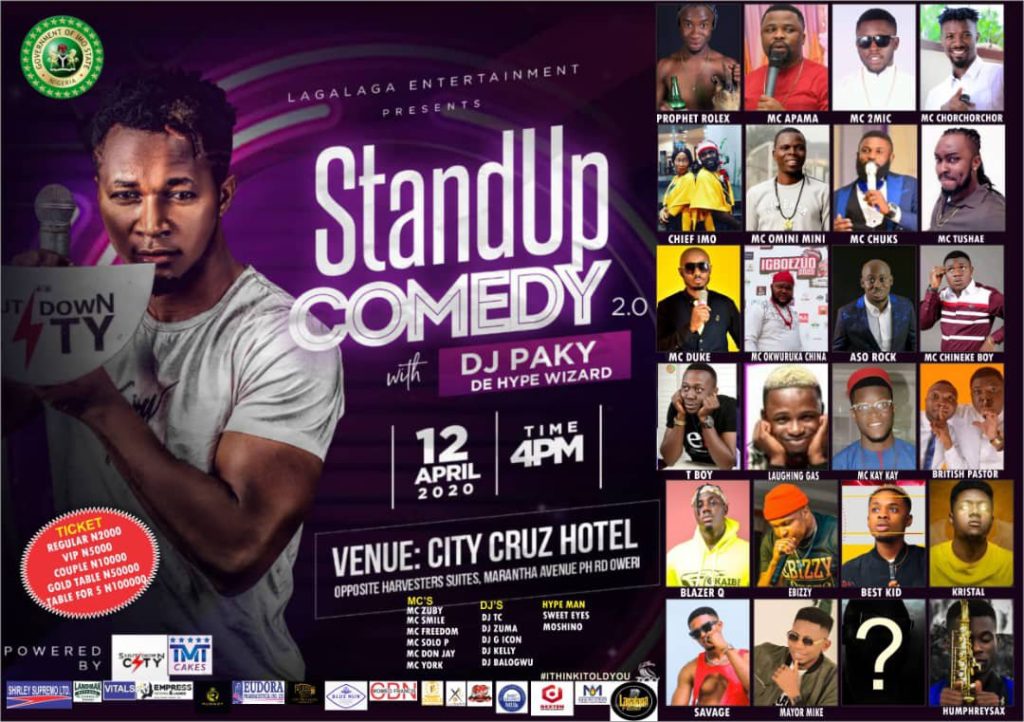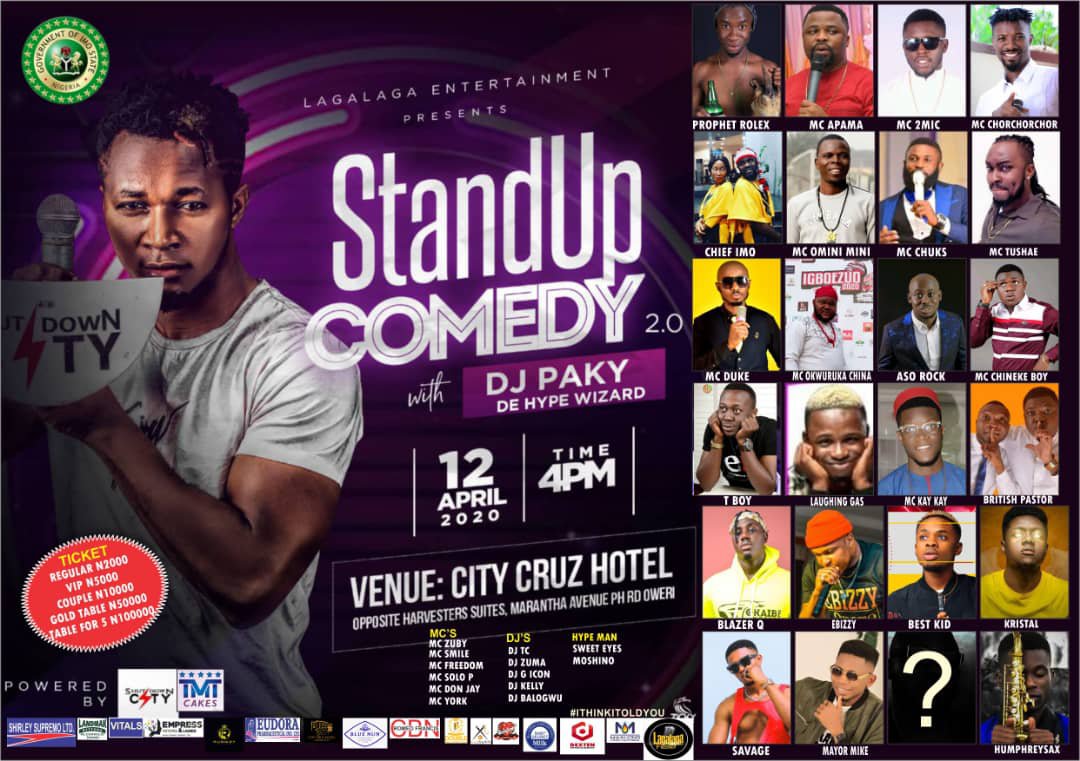 The Shutdown and Hype wizard himself, DJ PAKY is coming with a lineup of A-List entertainers.
COMEDIANS LIKES:
Prophet Rolex
Egbeigwe Apama
Mc 2mic
Mc Chorchorchor
Chief Imo & Maggi
Ominimini
Mc Chuks
Mc Tushae
Mcduke
Mc Okwuruka China
Mc Asorock
Mc Chineke boy
Mc Tboy
Laffin Had
Mc Kaykay
British Pastors will be there live and direct
MUSIC BY:
Blazer Q
Ebizzy
BestKid
Kristen
Savage
Mayor Mike
Humphreysax
And One Most Popular Act in Nigeria
SEE HIM AT THE EVENT!!!

TICKET AVAILABLE ARE:
Regular: 2K
VIP: 5K
COUPLE: 10K
GOLD TABLE: 50K
TABLE OF 5: 100K
You can make your payment using our brand account
Account Name: Lagalaga Entertainment Account No: 0110423044
Bank: Accessbank
You don't want to miss it for anything save the date.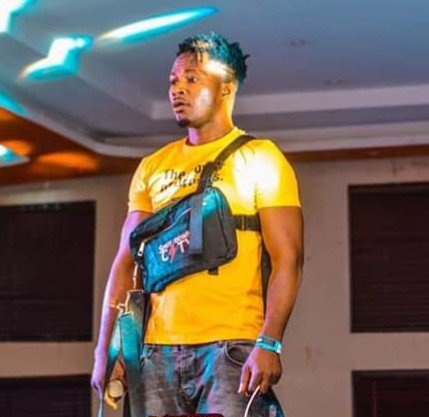 #quingist #datmediagal #comedy #lol #imoentertainment