Governor Hope Uzodinma appoints more 27 SA & 11 SSA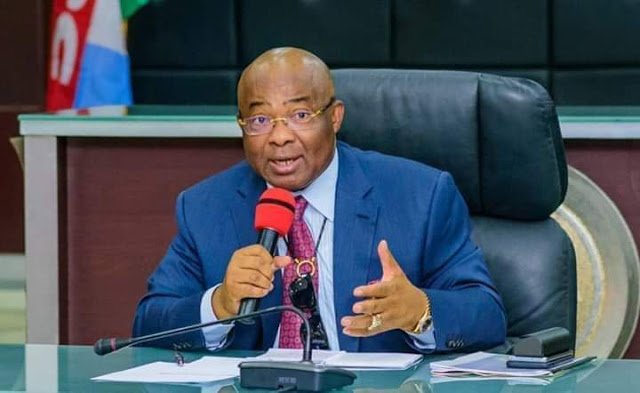 Governor Hope Uzodinma appoints more 27 SA & 11 SSA
Imo State Governor, Sen. Hope Uzodinma has approved the appointment of more (16) SA & (11) SSA to join those earlier appointed to serve the good people of Imo State.
Speaking to the press, the Governor, Senator Hope Uzodinma said that those appointed will be inaugurated alongside others tomorrow, Monday 23rd March 2020 at Ahiajoku International Centre, New Owerri by 9 am prompt.
The new appointees are:
SPECIAL ADVISERS TO THE GOVERNOR:
Mr Ikenna Nlemigbo
Emeka Udegbulem
Hon. Ferdinand Uzodimma
Hon. Austen Nwachukwu
Chief Regis Uwakwe
Mr. Chiedu Okonkwo
Hon. Charles Ejiogu
Nze Eddy Olewuikwe
Mr. Joseph Oputa
Hon. Oyibo Nwaneri
Chief Kingsley Ufere
Chidi Onyenwuchi
Stanley Nwaloka
Hon. Ugochukwu Nzekwe
Group Capt. Pat Okibede
Phillip O.U. Okonkwo
SENIOR SPECIAL ASSISTANTS TO THE GOVERNOR:
Mr. Tony Akuneme
Mr. Modestus Nwankpa
Mrs. Chidinma Oparaocha
Gozie Nzeribe
Valentine Akubudike
Ifeanyi Oruh
Nze James Chinagorom
Eke Ikechukwu Henry
Agasu Uchenna Emmanuel
Mrs. Gloria Chinyere Igwe
Hon. Mrs. Blessing Nwoba
TAKE NOTE: The nominees are expected to be seated by 8:30am with their spouses before the arrival of His Excellency, the Governor of Imo State, Senator Hope Uzodinma.
#datmediagal #quingist #newsinimo #imo #politics #appointment #news