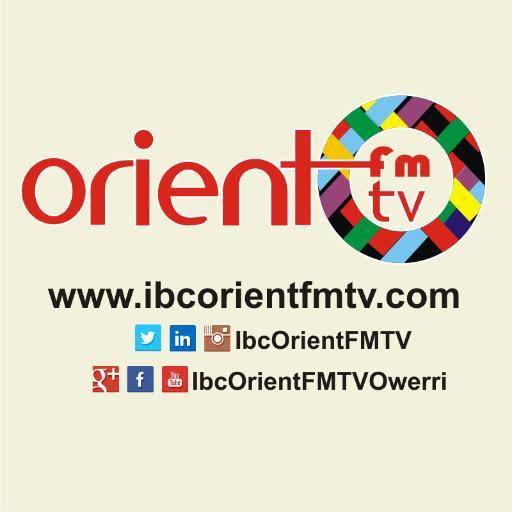 COVID-19: BEFORE ORIENT FM/TV IS QUARANTINED AND BURIED.
Growing up in Owerri, Orient FM and TV were the only window through which we could see the world. Whatsoever they did not report, did not happen, but now, that cape of integrity and invincibility has been ripped off by the selfishness of our politicians and the lackluster nature of the entire corporation.
When Orient FM and TV see other broadcast houses in Imo State as 'mushroom stations' because of the way they are springing up, one will not start to wonder the mentality behind this. They are more like the child of a rich man who thinks his surname will pay bills and get him contract but then, 'I get am before no be property'.
While one would want to heap the blame on the ever changing government of the state and their various systems of running the corporation, we will also reserve some lashes, if not much of them for the staff and management who have refused to evolve. The only evolution I see here is 'wait till the end of the month'… you know the rest.
INFRASTRUCTURE
One of the things that prompted this piece is the fact that while I was at Imo Broadcasting Corporation IBC for a programme, they could not find a functioning Convenience to show me. For a media outfit run with taxpayers' money, men and women whom we consider professionals use the walls of their building and fences as Convenience. This is disheartening.
For a state owned station, there should also be functioning and comfortable 'Sleep Over' areas for those on night shifts, but these things are just jokes authored by agents of every past government in the state.
Rochas Okorocha built one, but who has used them or seen the inside of them? Radio and TV staff are then subjected to working like less privileged journalist. Thanks to the new building they have moved to but I still feel a whole lot needs to be done in terms of general infrastructure in that vicinity.
TRANSPORTATION
Again, this where the son who thinks his father is rich suffers, because he takes public transport to reach the venue where his father is donating hundreds of cars to other agencies.
Imo Broadcasting Corporation at the moment cannot boast of a 100% functioning vehicle for reporters or staff going home late at night. There are times when the driver would say that the vehicle is bad and at such, the presenters can get to work when they wish. How can a whole Imo State news carrier have just one vehicle (that is not even in good condition)? The state government should stop deceiving themselves and rise up to expectation, else the station will be sent to the grave before they can think of it.
GADGETS
This is another area the corporation is a big joke. Just two cameras in the studio and sometimes finding a camera for an outdoor assignment is a tug of war.
Orient TV cannot boast of a single drone, same thing the children of our politicians play with abroad. Times are changing and they should furnish their gadget library especially where it concerns outdoor broadcasting.
The government must now consult a credible expert or better travel abroad to see a fair TV and Radio Station over there and then do the easiest thing, COPY and PASTE to at least make an upgrade in the kind of gadgets used at the station. This will change a whole for both sides.
STUDIOS
From the gadgets they are lacking, one should also look at the broadcast environment which is a studio built by Ikedi Ohakim, with a little touch by Rochas Okorocha. The lights and Air Conditioners are now bad for the TV station, while the radio still needs a whole lot the management might not be able to say because at the end of the day, one needs to kiss the foot of the governor to remain where he/she is.
If I have the power to, I'd suggest total overhauling of the TV studio and maybe revisit the furniture and gadgets at the Radio Station. It just looks like a place civil servants meet the last time I was there with a friend for an interview.
Since Ikedi Ohakim, no other governor has appeared on a live programme at Orient TV, this is to say how low that rate what they are killing.
NEWS CONTENT
This is where the main issue lies as one would wonder why taxpayers' money is used to report only the affairs of the state governor and his political allies.
Where are the people in the news? When was the last time Orient TV reported an emergency in the state? How can they do it when they don't have a car, camera and gadgets to do it?
You hardly find the people in their news stories. You hardly see anything that is not about the government or sponsored on the news. If there are people called reporters at the station, what do they really do? Collect press releases and transcribe them to news? Cover events where the owner has paid or hit the road to find news?
The complaint would always be that the later is not possible because there are no cars, cameras or transport allowances as an alternative. So the mode of operation now remains, 'no matter what the governor brings' we'll be paid at the end of the month.
STAFF QUALITY
On the outside, IBC looks like a star studded squad, but on the inside, you will be scrambling to see the outputs from the names in their books.
With poor content and its resultant effect being that a whole lot people now prefer other stations, a careful look at the staff quality of the corporation shows that it is going down.
People are retiring regularly, while the contract staff who are supposed to replace them are left on the queue to wait for what always seems like forever.
Some staff I spoke with attributed the poor content on both TV and Radio stations to the 'Dream Killer' nature of IBC. They revealed that in most cases people at the top of programmes department never wants anyone else to outshine them. They just want the world to revolve around them, but the simple question for director of programmes there is 'when was the last time someone from IBC was nominated for Nigeria Broadcast Award?" Read Matt. 4:7.
No one should brag with plaques from his church, community or student unions; a lion in a cage feels he is the only one in the world.
There is a huge need for the younger generation to be trained and motivated to do what will lift IBC to where they are supposed to be. They should learn to create more contents on the TV especially, instead of being a playlist for other copyrighted contents.
DEBTS
Sadly the corporation is in debts and I understand everyone would say that's normal but when you look at what they earn versus what they spend in running cost, you will understand that unless the rich daddy comes to his aide, Orient will not survive this.
Running only on generators, they consume a huge amount of diesel on daily basis and being in the position where they have to maintain machines, buy perishables and also pay Contract Staff, IBC is in great debt.
Put others aside and look at the contract staff whom some are are yet to receive their December pay and with time ticking, you can now count, December, January, February and March. Four months without pay in a period people are being told to stay at home because of Coronavirus pandemic.
The debt history of the contract staff leaves one name, Chief Vitalis Orikaeze Ajumbe on the print, because in his time as the Director General of the Imo Broadcasting Corporation, he signed and issued a dud cheque to the Contract Staff covering four months pay which till date none of them is yet to receive.
They can go home crying because the management has done little or nothing to have that money paid, but these nonpayment of stipends to their workers and over a million naira owed their diesel suppliers leaves IBC a cursed zone, where no one wants to put their best when discharging their duties.
The management might want to keep these debts away from the government, so no one sees them as not capable of running the place, but the government should look into these things and see that within a short time these debts are clear and the place is redesigned to run on a smooth rail.
The major reason for this article is to let Imo State government and management of IBC know that we are aware that their combined irresponsibility might cost us our heritage because that is what they are toiling with.
The Government as a matter of fact should wake and do everything necessary to get the station running beyond the level they are at the moment, while the management and staff of the corporation should rise beyond the civil service mentality that 'no matter what happens, my salary is sure at the end of the month"
This is not just my view, this is the view of many Imolites.
God Bless Us.
Declan Okeahialam, writes from Owerri, Imo State.