COVID-19: Davido's baby mama Chioma test positive (Screenshot).
Quingist Entertainment Empire is one of the few blogs, who has sworn not to carry fake news, especially concerning this treading scary and deadly sickness making round all over the internet and around the whole world.
Earlier today, the fiance and baby mama to Nigerian top musician David Adeleke AKA Davido, Chioma tested positive to coronavirus.
Although, she was not the only one that traveled with the whole family, test conducted on all the family shown she is positive with no symptoms yet.
She has been quarantined and the household is under self-isolation at least for the next 14 days.
This information was posted by Davido on his Instagram account. Screenshots below.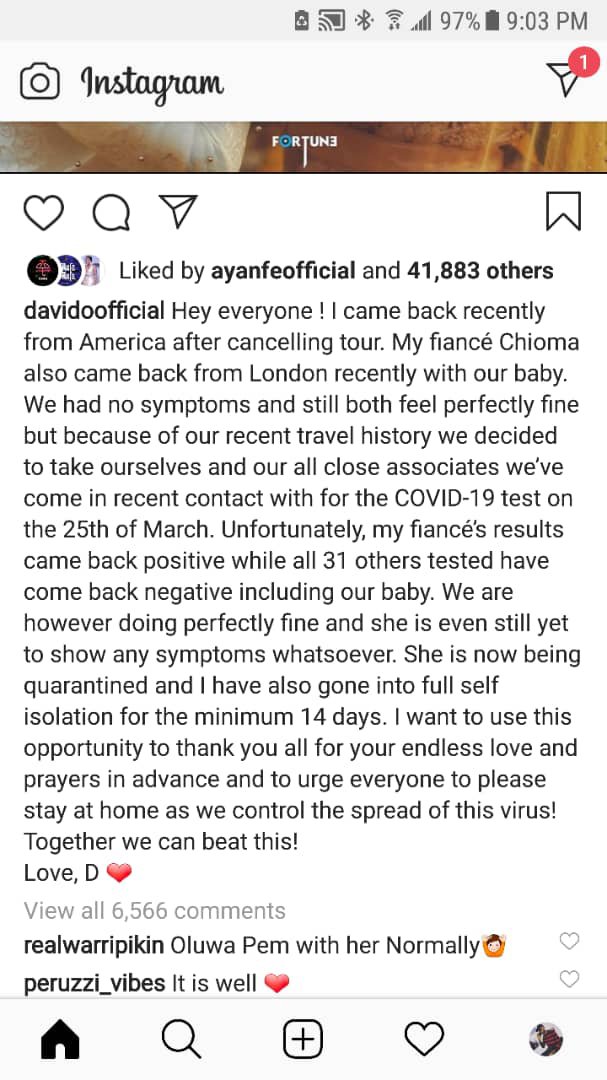 My people, please be safe and abide by all rules and regulations that will keep you self…
Wash your hands always.