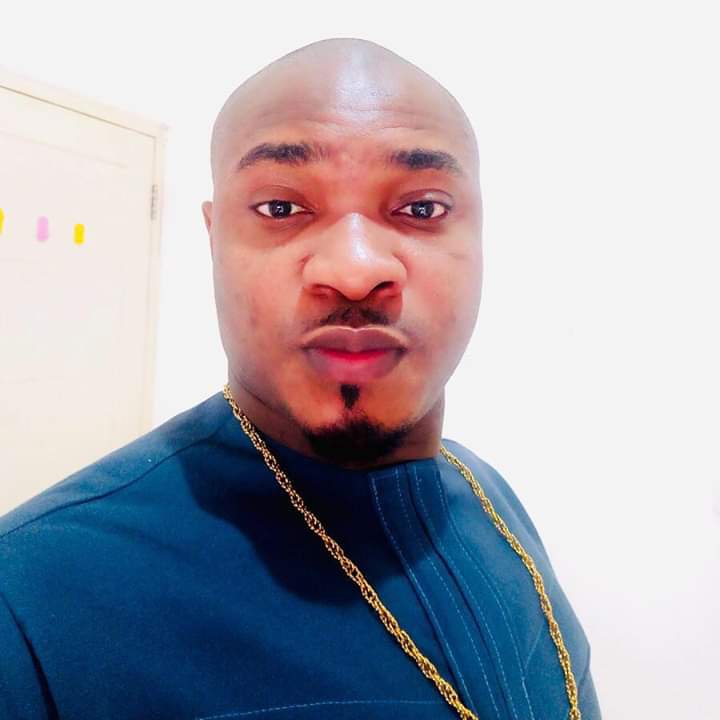 Anyone in the rural areas that has a farm yet begs for palliatives is lazy by Awurum Darlington.
—-AS A LITTLE BOY GROWING UP WITH GRANDPARENTS RIGHT IN THE VILLAGE, VALUES MADE ME A VOLUNTARY FARMER. (You are about to read how)
—-NO AMOUNT OF PALLIATIVES WILL STILL BE ENOUGH TO QUENCH THE HUNGER NIGERIANS WILL FACE EVEN AFTER THIS PANDEMIC.
—-A TIME LIKE THIS SHOULD SERVE A LESSON AND INSPIRE US TO RE-EMBRACE OUR VALUES.
As at this moment, help is not coming from anywhere and no help will be enough as many people in the cities need palliatives more than those in the villages, and if we had embraced our age long zeal in farming, we would have been feeding the cities by now and not "beg" them for palliatives.
WHY THOSE IN THE VILLAGES ARE BETTER THAN THOSE IN VARIOUS CITIES THIS TIME.
Evidently, even after the announcement of curfew by some state governments, while other states announced Lockdown, Social distancing respectively, activities in the villages seem not completely shut down for curfew or curbed by lockdown unlike in the cities where presence of Taskforce are felt significantly.
The police and military are not locking horns in the villages trying to enforce the curfew or lockdown.
People can get into their farmlands, harvest cassava, yams, Cocoyams, vegetables etc. and make "emergency" meals for themselves.
You can see fruits like mangoes, pawpaw, coconuts etc. to quench hunger, and you wouldn't pay for them.
You can fetch water from the village stream for free. Not minding the stress or distance.
In the village, you can cook with firewoods which shouldn't cost you monies. You may not necessarily use gas or stove as mandated in the cities, if you can't afford it in the village.
No landlord is bothering those in their village houses.
Your adolescent kids are not much of liabilities as they can help in making most things easier and available.
These are not so for those in the cities. They pay for everything they consume. Every single pin they need must be paid for. Many people in the cities also feed on daily hustles. Some are Keke (Tricycle) riders, some bus drivers, some are hawkers, some vulcanisers, some gbaga oso ahia.
AND YES, ANYONE WHO SETTLED IN THE VILLAGE OR CLOSE TO THE VILLAGE FOR AT LEAST 2 YEARS NOW, HAS A FARM LAND OR CAN BORROW ONE CULTIVATION, HEALTHY AND STILL IN DARE NEED OF PALLIATIVES IN LESS THAN TWO MONTHS LOCKDOWN, IS LAZY.
Every year comes farming season. If we had taken agriculture seriously as our grandparents and parents did years back, no one in the town will be better than those in the village in terms of food bounty and fresh foods to eat and export at this challenging moment. There would have been enough food in the villages than in the town.
I have been to Akaeze in Ebonyi State, and I can tell you for free, that her environs and Ebonyi State people will not be hunted by hunger as much as other states in the southeast would during this pandemic. Hon. Maria Ude Nwachi can attest to this. They are great farmers and they cheerfully love themselves.
Why have we deserted our cultural heritage, values and roots? Why are we really running away from embracing who we really are?
I remember years back as a kid (between ages of 6 and 19), my grandmother of the blessed memory (Mrs. K.K Awurum, late) who retired as a teacher, cultivated 5 to 6 sizeable farmlands yearly, like a tigress. Whenever it was farming season, I had a daily duty to come back from school, rush my lunch, go to the stream thrice and head to the farm to help granny.
On Saturdays, it was strictly farming from early morning. We travel about 2 to 3 Miles on bare foot, had to move with our breakfast and lunch. (During the clearing or planting of seedlings or cassava stems).
During June/ July 'drizzling rain', when it was time to harvest the melons, and corns, we will be under that rain weeding the farm while picking the melons. After moving the Melons back home and braking them to ferment in few days, we also took same to the river for washing. My grandmother was a farm tigress, she died in the year 2003. God bless her soul.
Oh my grandfather of the blessed memory, he retired as a Senior Court bailiff (Ichie I.O Awurum, Late.) Had Agricultural Palm plantations scattered all over our dry and river lands. He ventured fully into farming after retirement from the judiciary, having worked at the ministry of agriculture Umudike Umuahia, during the reigns of Colonial masters where acquired all the professional agricultural knowledge and skills which inspired his palm plantations while in the ministry, before working at the Judiciary where he finally retired. Our yam-ban made by his own hands and diligence was never empty. Grandpa died in 2014, God bless his soul.
Through the periods I was very much around or within the state, I returned home from Owerri every farming season to cultivate a farm land or two, with my little cousins and siblings.
My friends Bright Ugwumsinachi, Ngoziprince Izuorgu, Hon Darlington Ekejiuba, God'swill Nwachukwu, Chrischarley O Christian, Uzochukwu Durugbo and many others are great farmers till date, they still practice the culture of returning home during farming seasons to farm. We didn't allow that which our parents taught us depart from us.
I remember around 2009/2010, Darlington Ekejiuba was amongst few youths who got Adapalm lease through Chief Ohakim's led administration. From Isiala-Mbano, the young Darlington traveled all the way to Owerri, engaged labourers to harvest his portion of Adapalm plantation regularly. We need to reinvest in, and support our Agricultural sector and the time is now.
Till date, my sister in-law who resides and work in the US, an American trained registered nurse with Masters Degree in Nursing, (Mrs A.G Awurum), returns home every year to farm with us, and fly back around April or May yearly, after farming. The people I mentioned here can attest to this.
In those years, while growing up, there were food in every home, as we could afford to harvest cassava and make garri or Akpu. We had varieties of cocoyams (Okoriko, Anambe, cocoindia, Ede nkwuri, ede omu, etc) water yam, Anyu, garden egg, adu, melon, corn, pepper, vegetables, Akidi, Una etc. We had Ukwa (breadfruit) and we regularly processed and prepared it ourselves.
All the corns harvested during the bounty were not consumed or disposed at once, some were stored at the local kitchen ovens for the next season, while "Agidi" is produced from time to time to feed the family.
In the 90s, during the bounty-harvest, I regularly took either cocoyams or vegetables to Eke-Mbeke market to sell in exchange for other foodstuffs lacking in the house, such as (Rice, Fish, tomatoes, onions etc.)
Our parents worked tirelessly to produce foods by themselves and never depended on buying everything from the markets. But many of our today's men and women are lazying behind petty trading, they have zero value for agriculture.
Places our mothers normally cultivated years back has become thick forests. I wonder how many men and women farming at Ikpaocha, Ama Okala, Igkpa Ala Uro, Ikpa Nwangele, Udeh Duruoke, Udeh Nwaezeala. etc to mention but a few.
As a younger person then, I pay palm fruit harvesters to harvest my granny's Palm plantations, not minding the distance, numbers of weeks or labour, coupled with our land topography which is neither "motorable nor barrowable". With head-pans or baskets, we conveyed all to home where we prepare all and go through the processes. I sometimes get 2, 3 to 4 cooking-drums after loading all at the oil mill. I go through the necessary oil processing activities and make at minimum 5 to 9 20litter gallons.
At a time with the approval and assistance of my grandfather, we upgraded our local oil processing plant to a mini-oil-mill, which I managed for several seasons by myself, before handing it over to casual labourers till my grandpa became old and weak.
When I was managing the oil mill by myself, I processed daily about 9 to 10 big cooking-drums, for older women and men in and out of my community.
I deployed an idea not to collect monies but oil, to avoid monitory debt stories. So, immediately after processing the oil, I take 3litres of oil on each cooking-drum processed, and at the end of the season, I may store up to 3 to 5 storage-drums of oil, preservable till when the price goes higher for better profits. I did all these myself in promotion of agriculture in my little way.
So, I am not preaching what I, Bright and many of my friends haven't practiced years over, Honourable Julius Prudence can testify to this, as one of our Senior brothers back home, we were very close to him while growing up and even as an elder, he embraced and taught us more of our history every time we gather around him. Respect dear literary icon.
I did all these dragging to the farms, my little ever-strong Tomato Mbano David Favour and siblings who were too little then. My love for her (them) no be here, commot body for her matter o, they really went through a lot with me and I will still take them to the farm soon.
We must stop placing our social status above our values and need to promote and revive our local Agriculture in Igbo land. Let us join hands and solve the problem of hunger. Today, if I return home, I will still farm massively, and where necessary, I will engage the services of ready labourers to do most things.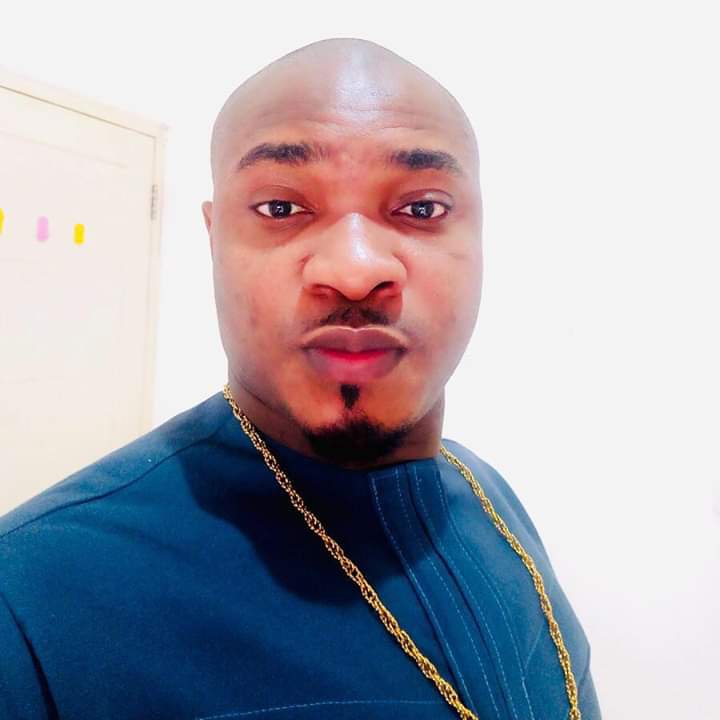 Our people should go back to the farm so we don't beg Northerners for palliatives in the coming year(s). Nigeria will face famine in the coming years, if we don't go back to the farm. If this Pandemic is not an eye opener to all of us, including our government, it means we will never learn nor recover again as a people.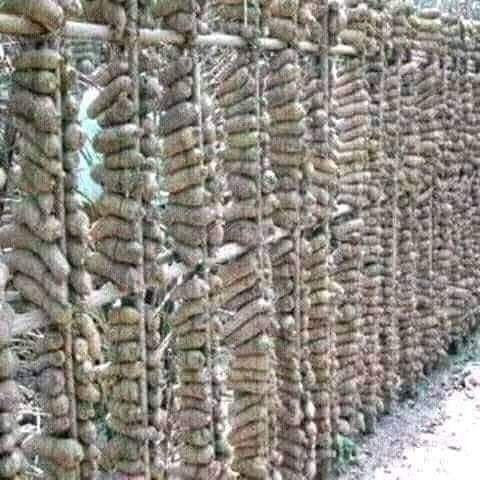 Crude oil is failing the world and there is a need to diversify our economy; Agriculture seem more viable.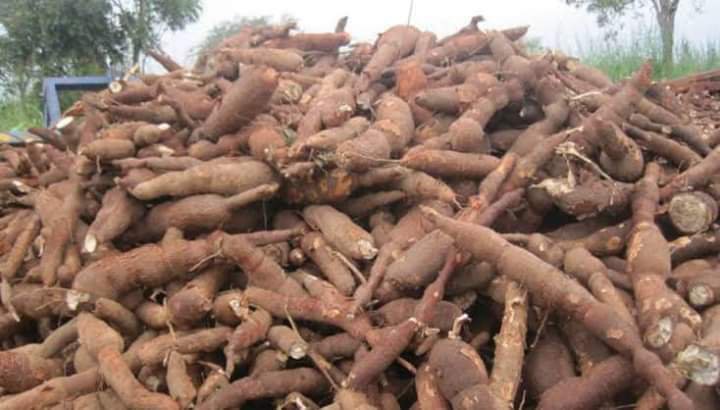 DO WE STILL HAVE HOPE IN LOCAL FARMING? YES!! THAT WILL BE OUR ONLY SAVING GRACE IN THE COMING YEAR(S).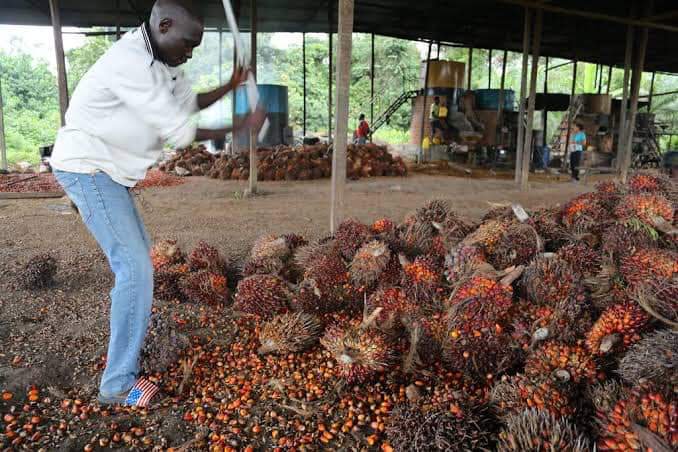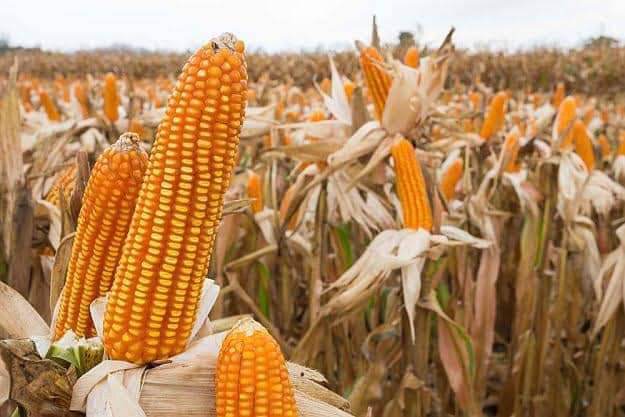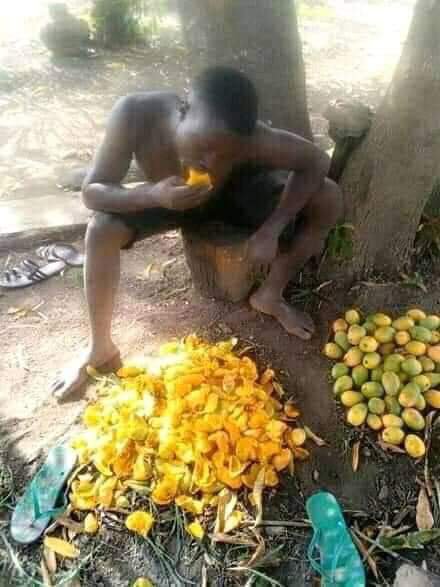 Awurum Darlington
29/04/2020.