Unbothered by Law, produced by Fay Flexy.
Talented Imo Based singer and songwriter, Law unveiled a brand new record which he titled "Unbothered".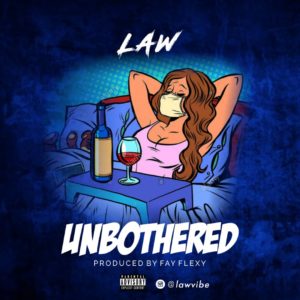 "Unbothered" comes after the release of his highly accepted extended play '500,000,000 plans' which was released back in April.
Produced by Fay Flexy.
This song addresses the way people are unbothered in the process of life, everyone wants already man not bothering on how he is made or why he is not made yet?
This is coming after his drop the video of the interview titled "what can you do with half a million naira?
For more information please Follow Law on Instagram @lawvibes
Listen and Download Audio Here: https://quingist.com.ng/wp-content/uploads/2020/05/Unbothered-by-Law.mp3