Falz appeal on behalf of suspended NIS Ladies.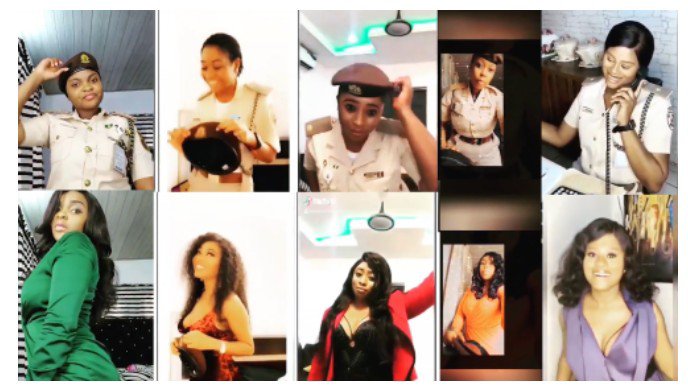 Falz appeal on behalf of suspended NIS Ladies.
Famous Nigerian musician Falzdbadguy has written to the Immigration service over the suspension of the ladies. He appealed for a reconsideration of the redeployment.
As we already know, Authorities of the Nigeria Immigration Service NIS, had earlier suspended the five female officers who participated in the viral #BopDaddychallenge by singer, Falz and placed them on redeployment as a punishment.
The ladies identified as Priscilla Irabor, Catherine J. Bakura, Blessing Alfred Udida, Binti I. Attabor, and Ockiya Eneni, were issued a query for participating in the challenge in their uniforms. In the query letter, the ladies were accused of flaunting their bodies and desecrating the NIS uniform in the video.
The agency as a way of "punishment" to the ladies, transferred them to different states across the country.

The Nigerian Star who the videos were made for has taken to social media to appeal to the agency on behave of the ladies.
See a copy of the letter here.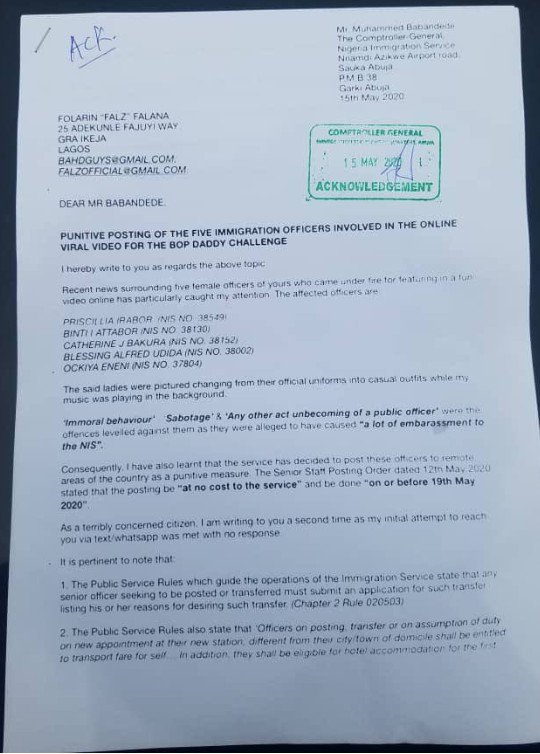 #datmediagal #quingist #datmbanogal cares