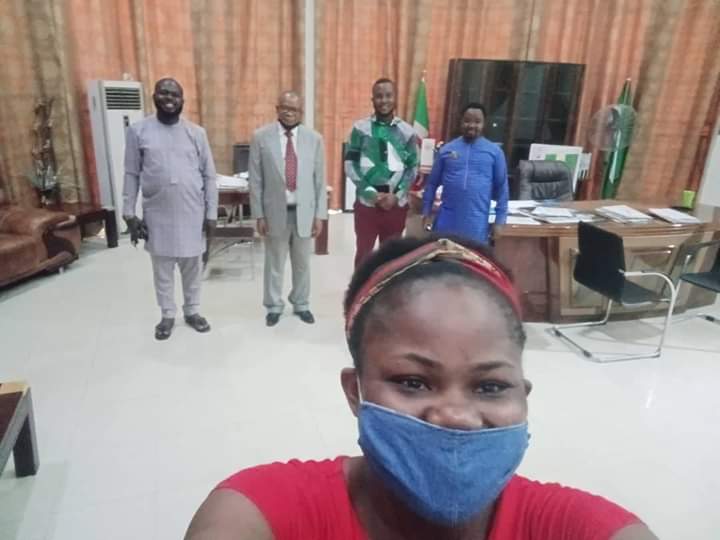 Imo Youth Leaders Pays A Courtesy Visit To Dr. Cosmas Iwu, Secretary To Imo State Government.
Speaker Imo State Youth Parliament Makes Case For The Establishment Of Youth Bureau And The Youth Bureau Is A Welcome Development Said Dr. Cosmas Iwu, Imo SSG.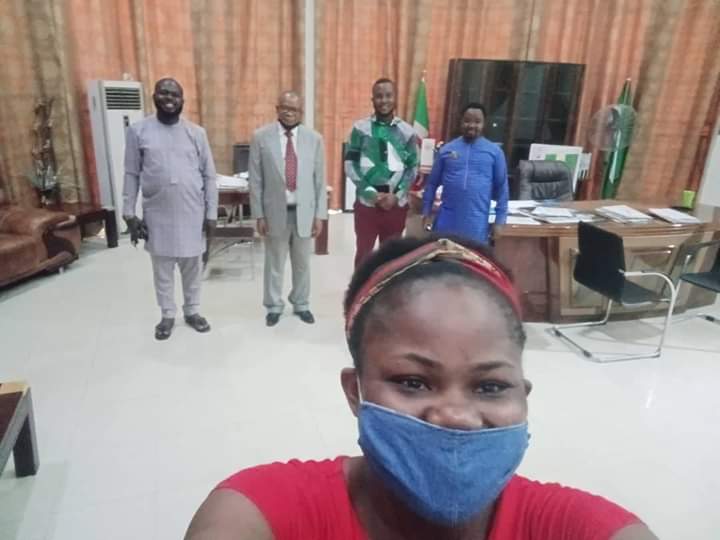 The secretary to Imo State Government, Dr Cosmas Iwu welcomed selected Youth leaders in Imo State to discuss the Affairs of Imo Youths, and equally used the medium to share some sensitive ideas with the leaders, Tagged: "AFTER GRADUATION WHAT NEXT".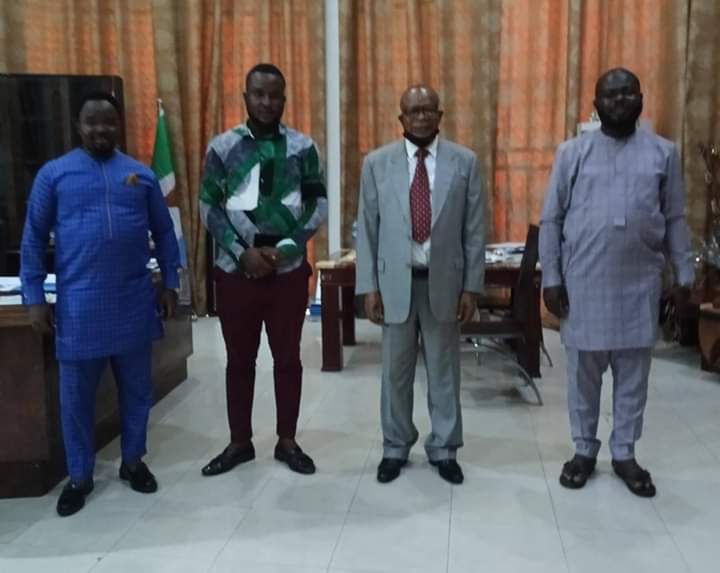 Present at the meeting are: 1. Hon Sixtus Okechukwu, State Chairman Imo Youths Congress and Head of secteriate Imo Youths Center. 2. Hon. Smith Nwama Stanley, Speaker Imo State Youth Parliament 3. Hon Henry Anusionwu, State Chairman of Imo Youths Assembly. 4. Miss. Duru Eunice Adaku, Imo born female blogger.
The SSG promised that he will do everything possible through the Hon Commissioner for Youths and Social Development to curb unemployment, social vices and create an avenue to empower the Youths.
The Secretary to Imo State Government promised that he will establish the Youth Bureau which will be under the supervision of Commissioner for Youths but will be properly taking care of by him, that every sector in the Government of shared prosperity should take the matters of the Youths serious.
The State Chairman Imo Youths Congress Hon Sixtus Okechukwu proposed for the creation of Youth Center for Leadership and Development Center, where the SSG will serve as the Mentor to Imo Youths.
The SSG gave the proposal an Express approval, concluding that under his watch he will do everything humanly possible to make sure that Imo Youths are empowered.
He assured that the Shared prosperity Government led by Senator Hope Uzodinma will not fail Imo people and the Youths in particular.
Dear, Imo Youths rejoice, this is a good news, believe that something big is about to happen in Imo state and you will be at the center of it all.
Long live Imo State… Long live our Governor… Long live SSG… Long live Imo Youths.
#datmediagal #datmbanogal #quingist #imoyouths