Hon. Chinonye SSA on Entertainment partners with Dr. Iyke Njoku Ministry of Environment on Sanitation.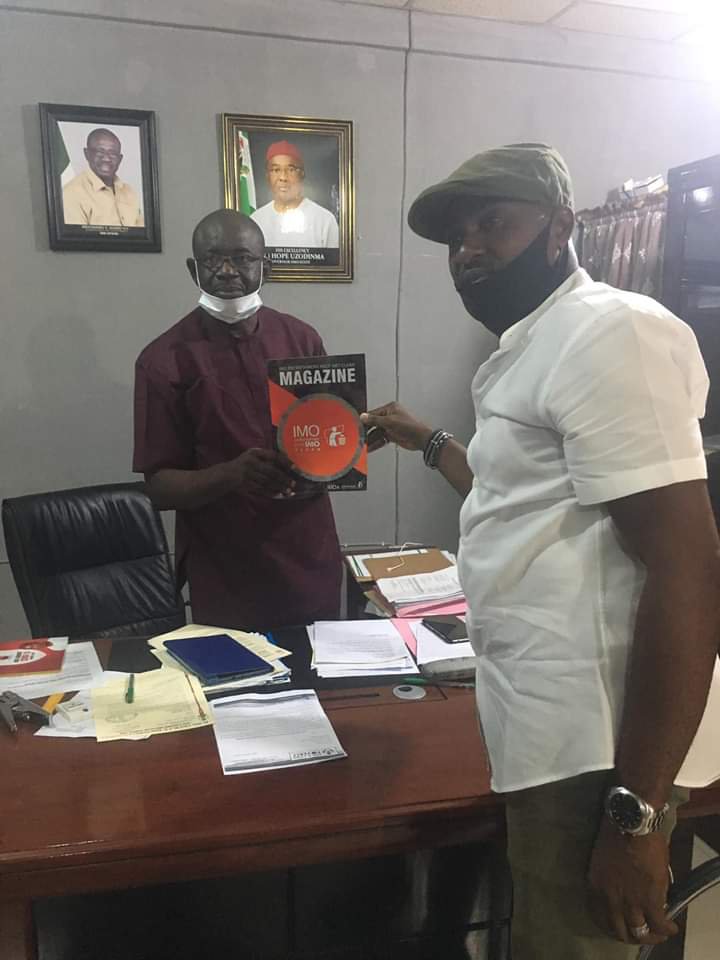 Hon. Chinonye SSA on Entertainment partners with Dr. Iyke Njoku Ministry of Environment on Sanitation.
Hon. Chinonye Agogbuo the Senior Special Assistant (SSA) to the Governor of Imo State, yesterday, thursday 9th July, 2020 paid a courtesy visit to the Honorable Commissioner for Environment and Petroleum, Dr Iyke Njoku at about 4pm.
The courtesy visit which he made with his team and the Imo Entertainers Exco's was to establish a relationship between the ministry and the Entertainment industry in line with the 3R Agenda of Sen. Hope Uzodimma, the State Governor.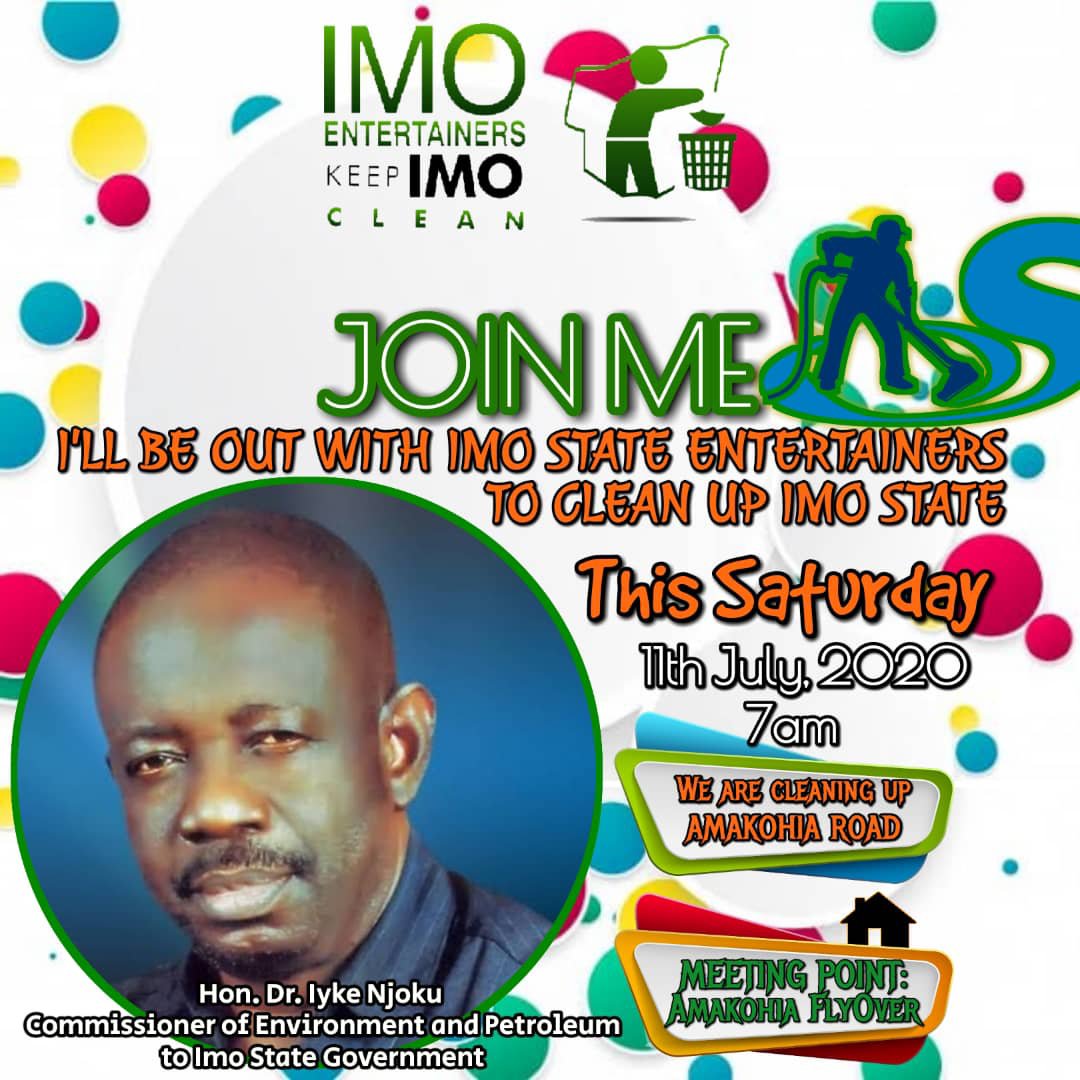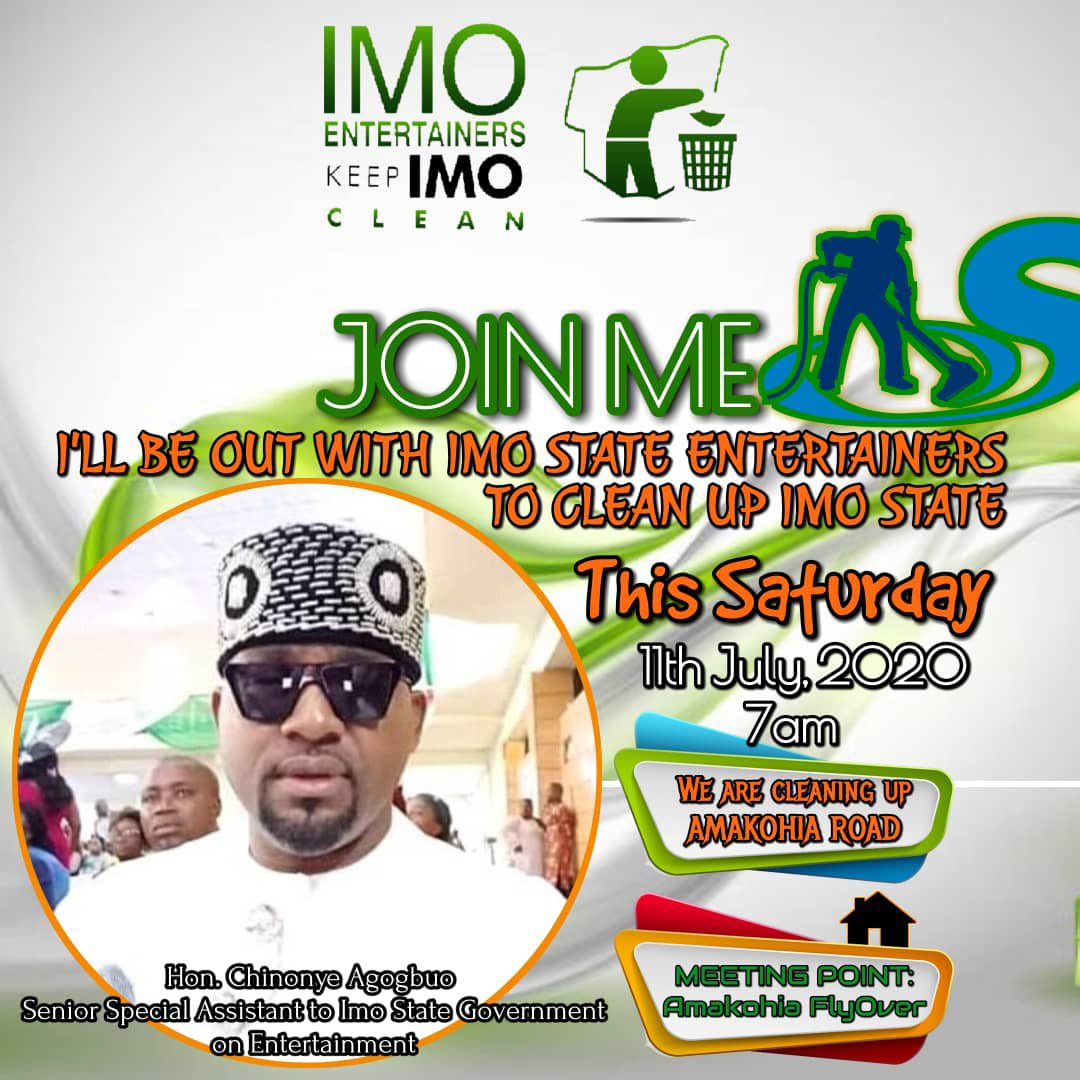 Hon. Chinonye as a humble leader went with Entertainers clean up team to pacify the communication gap between the cleanup team and the Commissioner, stated that he is sorry for not reaching out to the commissioner in time before the graphics were established, which the commissioner accepted and we went into the full discussion on the way forward.
It is worthy to note that the Entertainers in Imo State have a special interest in contributing to the Sanitation of the State and have launched the IMO ENTERTAINERS KEEP IMO CLEAN Project, which was launched in February 2020 and have continued to grow steadily.
The Hon Commissioner when addressing the visitors thanked the SSA for coming and applauded the initiative. He also pledged support for such noble projects and called on other groups to emulate the Entertainers by contributing their quota to the growth and development of the State. He also stated that the state government will stop at nothing to support such noble projects.
However, the SSA on Entertainment went further to present the Imo Entertainers Sanitation Magazine officially to the Hon Commissioner and also officially invited the Commissioner to the month's edition of the project holding on Saturday 11th July 2020.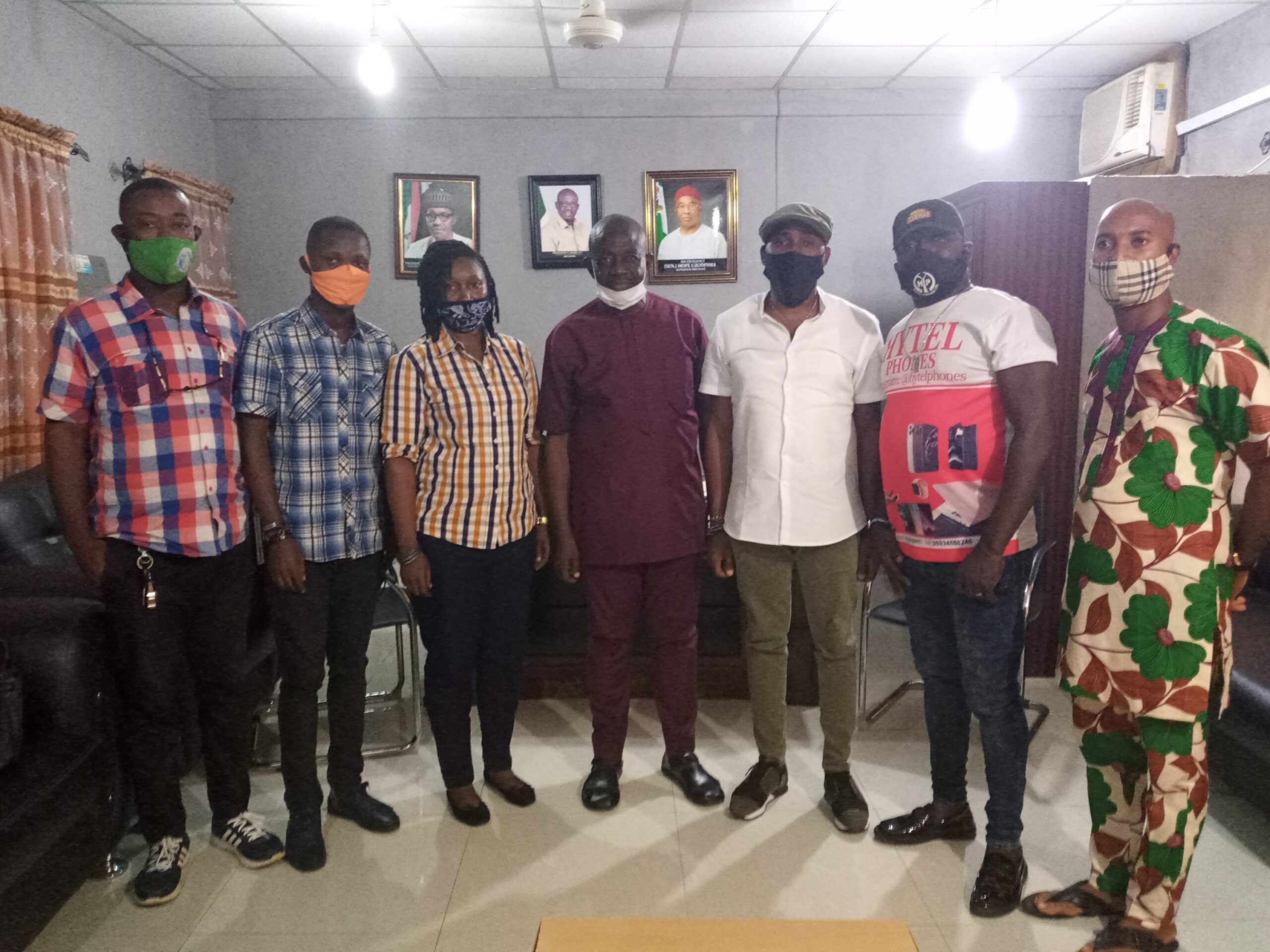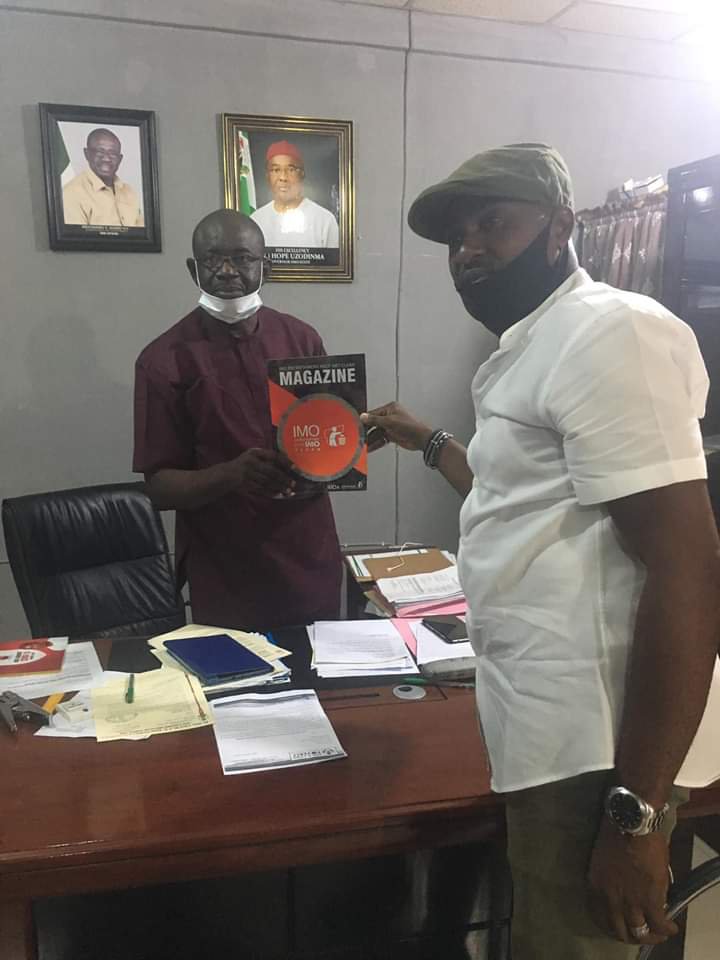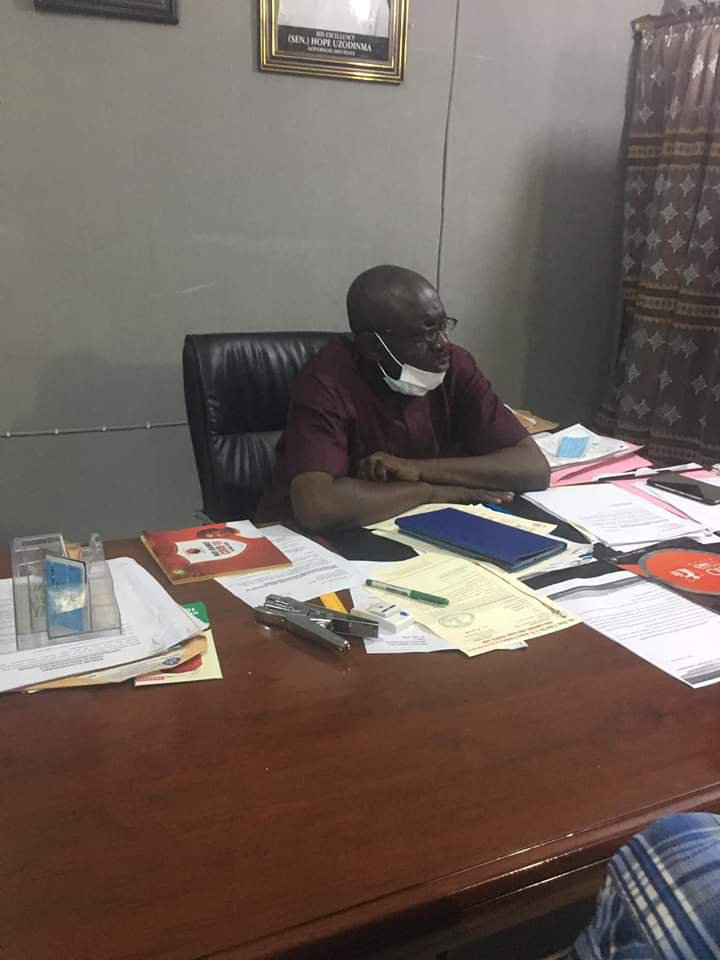 Speaking to Quingist Entertainment Empire www.quingist.com.ng, Hon Agogbuo emphasized on the need for Imo Entertainers to come together and work in unity, as the present leadership of Entertainment in Imo is poised to put Imo on the global map. He also used the medium to invite all well-meaning Imolites to join the Entertainers this Saturday at Amakohia Fly Over, Orlu Road by 7 am prompt.
#datmediagal #3R #SharedProsperity #EntertainmentIsTheNewOil #ImoEntertainment