Adaku Quingist Nominated For Arise Africa Achievers Award 2020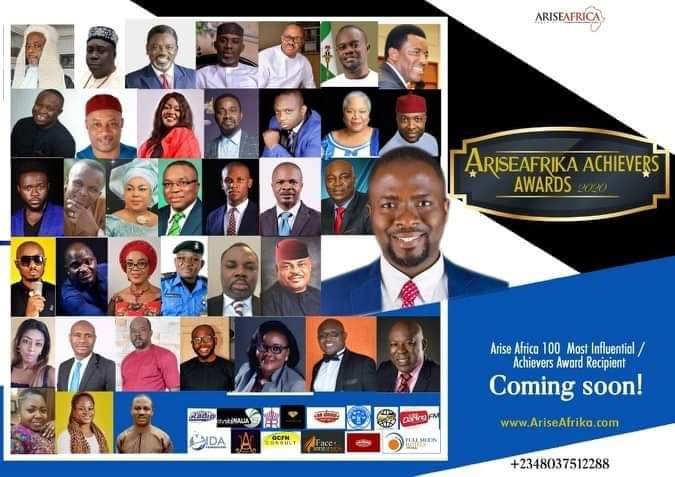 Adaku Quingist Nominated For Arise Africa Achievers Award 2020
Woman of the year Award
Dr Ngozi Okonji Iweala
Entrepreneurs of the year
Cosmos Maduka
Leo Stan Ekeh
Chief Tony Chukwu
Obinna Iyiegbu
South East Leaders Award:
Chief Emmanuel I quanta may
Senator Enyinnaya Abaribe
Dr Kalu Idika Kalu
Emeka Inyama
Imo Leadership Award:
His Excellency Distinguished Sen. Hope Uzodinnma
His Excellency Dist Sen. Rochas Anayo Okorocha
His Excellency Ikedi Ohakim
Best Performing Governor of the Year
H/E Prof Ayade
African Youth Impact Award
Dr Micheal Igwe
Dr Elvis Enyioko
Ugwumba Uche Nwosu
Outstanding Senator of the year
Senator Uche Ekwunife
Most Proactive Lawmakers of the year
Hon Dcn Chike Okafor(Federal)
Hon Amb Uche Ogbuagu (Majority Leader IMHA)
Hon Chigozirim Nwaneri (Immediate Past Majority Leader IMHA)
Rt Hon Barr Kennedy Ibeh
Best Female Lawmaker
Hon Amb Uju Onwudiwe
Leadership Award (Life coach/Mentors of the year)
Linus Okorie
Ugochukwu Umeogu
Engr Uba Nduwisi
Rev Barr Ikenna Emmanuel
Rev Barr Austen Nnadi
Excellence in Public Service Award (Political)
Rt. Hon Goodluck Nnanah Opiah
Hon Engr Ikpamezie Innocent
Hon Dr Fabian Ihekweme
Hon Prof Ikegwuoha
Hon Eric Uwakwe
Mrs Nneamaka Okafor
Hon Christiana Ude
Hon Mrs Chika Ibekwe
Hon Nobel Atulegwu
Prof Nnamdi Obiageri
Community Development Award
Amb Mrs Kema Chikwe
Chief Kennedy Zanders
Mazi Emma Duru
Rev. Eches D. Eches
Nma Olebera
Distinguished Personality of The Year Award
Her Royal Majesty Shirely Okwuinma
Hon Chief Emmanuel Okewulonu
Hon Barr Cyprian Okechukwu Charles Akaolisa
Hon Chief Tony Offiah
Barr Betram Faotu
Dr Bathram Uwanu
Prof Obinna Njoku
Prof Martins Nwankwo
Hon Ugwumba Uche Nwosu
Prof Maurice Iwu
Prince Anyanwu
Engr. Emeka Williams
Hon Dr Henry Okafor
Dr Sharon Chioma Nwanne-Temple
Hon Chukwudi Offoha
Prince Ezeala Ferdinand Akano
Dr Anayo Uhiaro
Barr Clovis Okrereke
Nwokeke Solomon
Ume Nnamdi U
Public Informer of the year
Sp. Ikeokwu Orlando Most Outstanding PRO of the year (Police PRO)
Best Christian Program of the year
The Christendom with Rev Mercy Ogbodo on Zanders Fm
Gospel Music Personality Award
Pst Adesoji Joseph
Bishop I.O. c Walter
Ebere Akano – Eberry
Mark- T
Nnemi Iselema
Tonniel Avo
Henry Joshua
Best Producer Of The Year
Royal Prince (Movie)
Young Rock (Music)
Movie Personality of the year
Egbeigwe Apama
Chief Imo
Best Music Artist of the year
Flavour Nnabnia
Best Actress of the year
Genevive Nnaji
Best Blogger of the Year
Linda Ikeji
Outstanding Recreation Outfits of the Year
Ibari Ogwa Kitchen
Old English Grills & Bar
Cubana
Cue Bar
La Krystal
Arise Afrika Magazine Young Achievers Award
Bright Echefu ceo Tstv
Arch Ifeanyi Okafor
Hon Prince Kelechi Iwunze
Barr Ogwuegbu Philip
Barr Uzorchukwu Ibekwe
Hon Uzoma Desmond Egbukichi
Barr Paschal Onwukaike
Doctor Mac-Ginger Ibeneme
Dr. Michael Igwe
Mr. Ikenna Okechukwu
Sixtus Okechukwu
Nwama Stanley Smith
Umelo Chijioke Ceejay
Comrade Onyelike Darlington Achiever
Barr Kelechi Onyegbule
Dr Obinna Onyeocha Alex
Mrs Chioma Ikpa
Barr Karlmax Maxwell Ezelagu
Okonkwo Vitus Onyinyechi
Hon Chika Okafor
Curtis Amaechi Jnr
Barr Mike Ohakah
Humanitarian Service Award
Amb Dr Ikenna Aniche Nke Nke Enyi 1 – 12
Barr Oluchukwu Nnabugwu
Sylvester Osuji
Best Journalist of the year
Chidiebube Okeoma
Best Publisher of the year
Hon Njoku Bright Chimezie -Publisher Nigerian Horn Newspaper
Best Newspaper of the year
Big Truth Newspaper
Outstanding On Air Personality of the Year Award
Chidera Rosecamille Aneke
Princessar Africa Ekwurekwu
Theordre Chiononso Uba Nonsokwa
Most Active Social Media Influencer
Duruji Ogechi McDuke
Outstanding Comedian/ Mc of the year
Kris Aweelo
Mc Tboy
Bossman
Klasikal
Mc Banana Mouth
King Zubby
Mc Donjay
Mc Emperor
Mc Chuks
Prince Antiquity
Media Personality of the year
Nneota Egbe. Channels Television
Ify Onyegbule Daily Reports Lagos
Esiri Grant. Reach Fm
Adaeze Petronilla Zander Tv
Jerry Osuji Orient Fm
Nneka Cranberry. Darling Fm
Online Media Icons Award
ThankGod Emeh Proactive PRO of the year (OMPAN PRO)
Henry Uwalaka – Best Online Publisher of the year (Educator Newspaper)
Chibueze Chukwukere (Ebelebe News)
Jude Bonnison Pondis
Amb. Prince Ukwu. (New Media Galaxy)
Icons of Integrity Award
Pastor Jarlath Onuegbu
Rt Hon Ike C Ibe
Amb Dr Aneras Geore Adikibe
Pst Paul Ugochukwu
Rev. Prof Ike J.D Nwosu
Rev. Bethel Nwebo
Rev Dr. Mrs Carol Ochemba
Rev. Simon Amos Nyanga JP
Best Fashion Designers of the year
Mrs Eyitope Kuteyi (Style Et Mi coutre)
Mrs Cynthia ( Fabrics & Style by C3 )
Irene Michel (Zinnys Touch)
Sammy Coutre
Sports Personality of the year
Odion Ighalo
Kelechi Iheanacho
Best Presenter of the year on Sports
Ob Fado
Imo Best Blogger of the year
IfeanyiCy Njoku
Chinedu Hardy Nwadike
Most Supportive Female Blogger of the year
Adamazi Mbonu Onyi Jennifer
Most Supportive Male Blogger
Kingsley Slim
Fast Rising Blogger of The Year
Adaku Quingist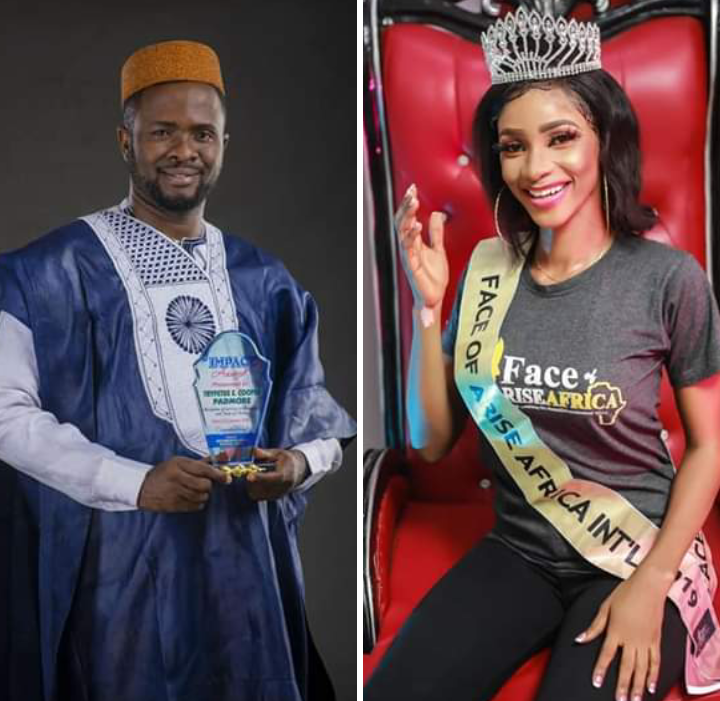 Outstanding Philanthropist of the year
Chief Emmanuel Okewulonu
Chief Tony Chukwu
Best Radio Station of the year
My Radio FM
Most Innovative Radio Station- Award
The Reach Fm
Exceptional Station Manager of the year
Ukana Omon TheKanon (My Raio FM)
Esiri Grant (Reach Fm)
Farmer of the year
Esonu Nduka Udeala
Ndubueze Afube
Innovative Entrepreneurs of the year
Uzochukwu Elui – Old English
Ukachukwu Igboamusi
(Onyeose.com)
Prince Kelechi Iwunze
Owerri Property Search.com
Best Hotel of the year
Protea Hotels
Most Friendly Hotel of The Year
Royall Billion Service Apartment
Best Quick Service Restaurant of the year
Crunchies Fried Chicken Limited
Most Entertaining DJ
Dj Lill Saint
Best Performing DJ Award
DJ Harmornix
Top 10 DJs Of The Year
Dj Cuppy
Dj Harmonix
DJ Pakkky
Dj Saquo Nig
Dj Blaze
Dj C-tru
DJ G Icon
Dj Olex
Dj Frenzy
DJ Slam
Creative Director of the year Award
John Okoye Ceo Brainslink Nig
Anaturuchi Iropali Gistgate
Aqua Victor Scepter Graphix
Ume Nnamdi Nadis Bitmaps
Most Outstanding Social Media Influencer of the year
Emeka Nobis
Best Media Outfit of the year
Channels Television
Transport Company of the year
Abc Transport
Best Fueling Station of the year
Energy Empire Filling Station
NetPrenuer of the Year
Linda Ikeji
Best Private Tertiary Institution (South East )
Rhema Univeristy
Outstanding Primary School of the year
East High School
Schekinah Colledge
Mountain Crest School
White Label School
Living word Academy Primary School
Secondary School of the year
Rochas Foundation College
Best Bank of the year
Zenith Bank Plc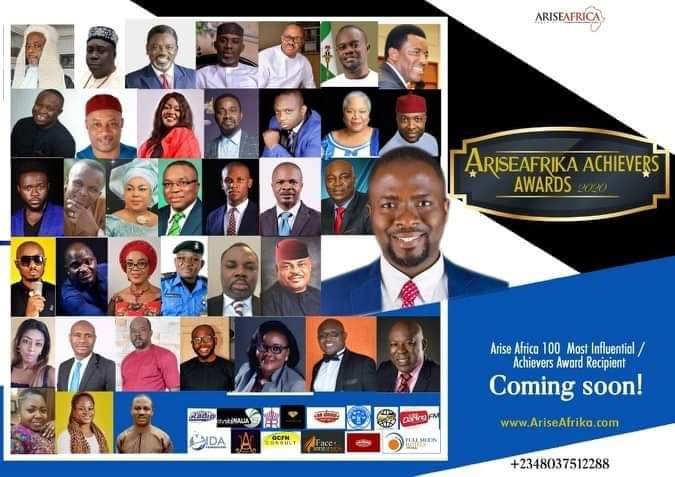 Exceptional Bank Manager of the year
Mrs Jennifer Ihuaku Ibezim Atuzie Manager Access Bank
Best Telecom Company of the year
MTN
Imo Boutique of The Year
Millenium
Skin Exclusive Boutique
Imo based Artist of the year
Acharaman
Golden Okafor (X Busta)
Mayor Mike
Best In Photography & Cinematographer of The Year:
Chukwuma Anukwurum Crystal Naija Tv
Mr. Digital Gabriel – Fresh Style Tv
Ibe Onyebuchi David Onyex Media
Eze Favour Ibex Pot of Africa
RECOGNITION AWARD TO DYNAMIC BRANDS
Dangote Group, Coscharis Group, Channels Ttelevision, Shirely Supremo Finishing, Geriatic Care And Vulnerable Suppport Initiative, Tony Elumelu Foundation, Tstv, New Visions Consult, Abc Transpport, Zenox Computers, Punch Newspapper, JOK Investment, A203 Associated Services Limited, Newview Engineering Nig Ltd, Ozb Communication, Newseed Communication Ltd, Multinet Group, Alugobon Investment and Services Nig Ltd, Ayoms Consults, Style Etmoi, Health Emergency Initiative (HEI), Dozzymore Communications, Ibari Ogwa Entertainment Village, Cubana Kitchen, Cue Bar, Old English Grills & Rennys Foods Limited, Crunchied Fried Chicken Limited, My Radion Fm, Rach Fm, Darling Fm, Zanders Fm, Protea Hotes, Royal Billion Service Appartment, Full Moon Hotels, Crystal Naija Tv, Rochas foundation College, Rhema Universwity, STA Studio, Dude Digital Studio, Top Value Studio, O Town Gist, Igbere Tv, News Corner Media, Nigerian Horn Newspapper, Frontline Express Newspaper, Big Truth Newspaper, E-world Entertainment, Scepter Graphic House, Media Halls Advertizing, Brainslink Nig, Nadis Bitmap, Living Word Academy, East High School, Shekinah School, Priceless Stores, Owerri Mall, Everyday Supermaket
Congratulations to all the winners.
#datmediagal cares…