Hon. Chinonye, SSA On Entertainment, Embarks On Covid19 Sensitization By Umelo Chijioke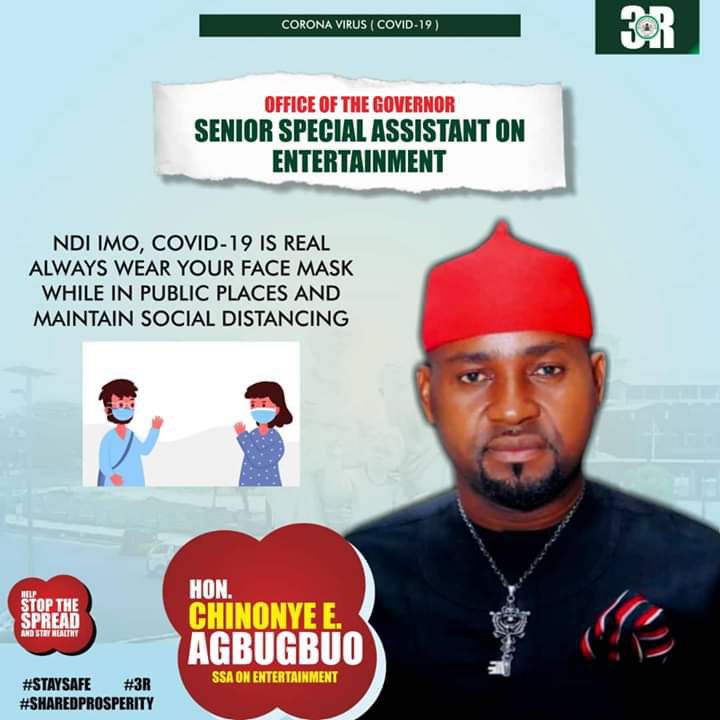 Hon. Chinonye, SSA On Entertainment, Embarks On Covid19 Sensitization By Umelo Chijioke
The Senior Special Assistant to the Governor of Imo State On Entertainment, Hon Chinonye Agogbuo has launched an online sensitization program to support the State Government's efforts at enlightening and combating the ravaging effects of the COVID19 pandemic.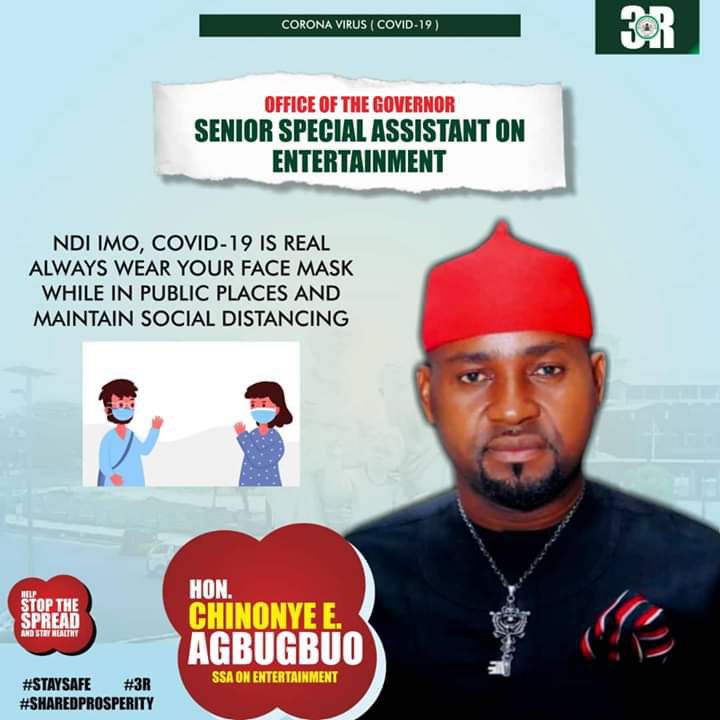 With 386 reported cases in Imo so far, Hon Agogbuo noted that it has become imperative that all hands should be on deck in the fight against this common enemy. He pointed out that the Entertainment industry is the worst hit by the pandemic as there are no more social gatherings, parties and so on. He however charged Imo Entertainers and indeed Ndi Imo in general to continue to #StaySafe as Government is doing everything within its powers to ameliorate the sufferings brought about by the pandemic.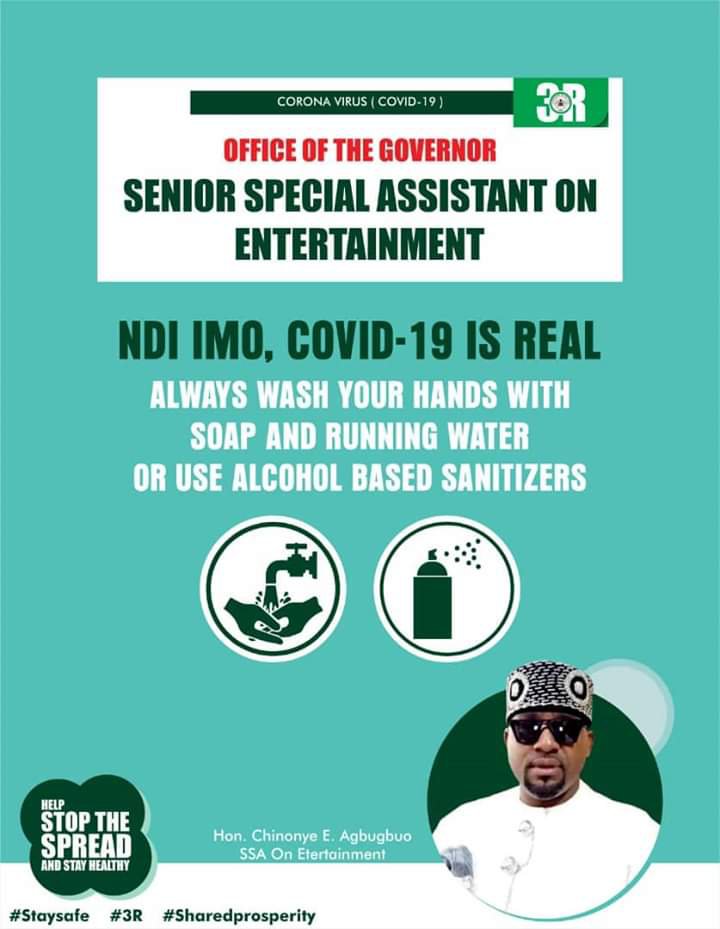 He also used the the opportunity to assure Imolites of the present administration of Distinguished Senator Hope Uzodimma's resolve to make life better for everyone.
Key On The Sensitization Communications Are:
Continuous washing of hands with soap and running water.
Or alternative use of alcohol based hand sanitizers
Consistent use of face masks in public places
Mandatory observation of social distancing.
He charged Ndi Imo to adhere strictly to regulations from the NCDC and Imo State Government's COVID19 task force.
#datmediagal #3R #SharedProsperity #StaySafe