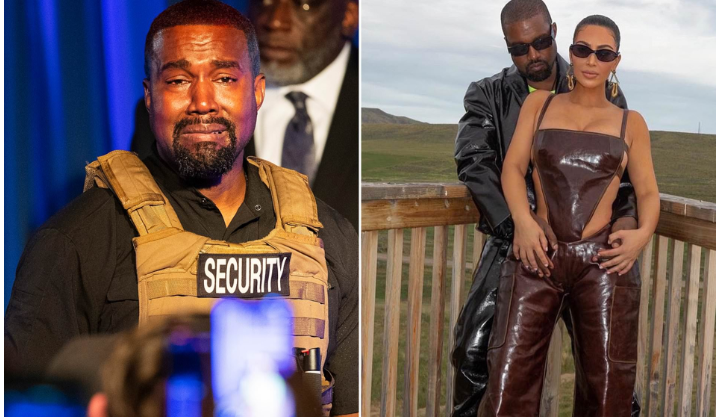 Kanye West's presidential ambition seems to be causing a family rift.
Earlier Monday, before West's Twitter meltdown, a Kardashian source told The Sun that 'Kim wants Kanye to drop out of this race now and she told him if he does not she may drop him!'
  Stormy clouds seems to be gathering over Kanye West's family life as multiple reports suggests that his wife, Kim Kardashian-West is considering divorcing the American rapper for revealing private family matters during a presidential campaign.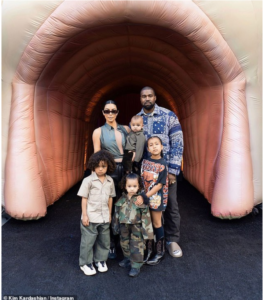 It came as sources said that Kardashian was considering divorcing him if he didn't drop is presidential campaign bid following his telling the world the couple thought about aborting their eldest child, North West.
West, 43, made the private revelation about the couple's first child, North, during his debut, presidential campaign political rally in Charleston, South Carolina, Sunday.
Kanye West on Monday night, went on a Twitter rant, claiming that wife Kim Kardashian West tried to 'lock me up with a doctor.'
'Kriss [sic] don't play with me you and that calmye are not allowed around my children Ya'll tried to lock me up,' one of West's first tweets read, apparently addressing Kardashian's mother, Kris Kardashian.
Seconds later, he tweeted: 'Everybody knows the movie get out is about me.'
A few minutes later, West wrote, 'Kim tried to bring a doctor to lock me up with a doctor' and demanded 'Kriss [sic] and Kim call me now.'
Kanye seems to throw shades at his wife when he tweeted about Kim's leaked sex tape with ex boyfriend, Ray J in 2007 and the Playboy cover she did later that year.
'I put my life on the line for my children that North's mother would never sell her sex rape [sic],' he wrote.
'I put my life on my God that Norths mom would never photograph her doing playboy and that's on God,' he added, revealing 'I'm at the ranch … come and get me.'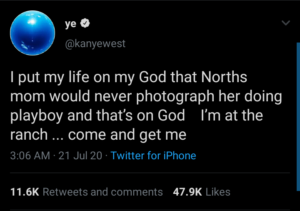 "West children will never do playboy,' West also tweeted, alongside a picture of himself with his children".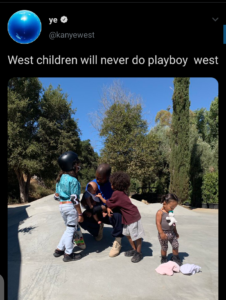 A follower commented:
"He's actually normal and right about this. Who knows what that sick family is trying to do those children, prob prepping them for indecent photoshoots as children. As a man of God, he's right to protect their innocence as ordained by the lord.The baptism of purity."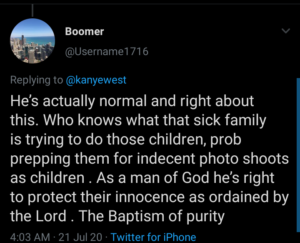 'I love my wife My family must live next to me It's not up to E or NBC anymore,' West also tweeted, referring to the TV network and the parent company of the reality series Kardashian stars on, Keeping Up with the Kardashians.   Quingist Entertainment was able to screen grab some of the rapper's tweets as he had apparently deleted some.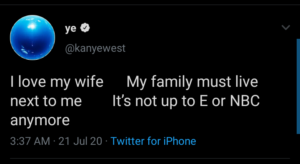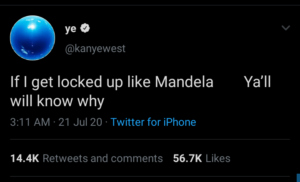 According to DailyMail, West later told Kardashian and her mother, Kris, that 'the only reason he said that (North being aborted) was because he knew that he needed something big to get the attention on his campaign.'