Chief Chika's Humility made our paths Cross by Mc Tboy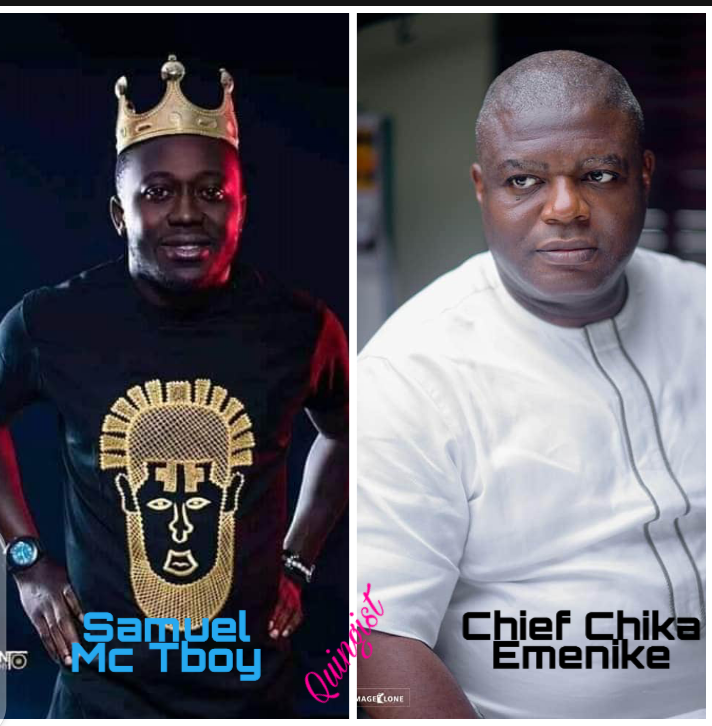 Humility made our paths Cross by Mc Tboy
Imo born celebrity Master of Ceremony and a well known On Air Personality Samuel Chinazaekpere Mc Tboy took to his Facebook handle to wish the CEO of Tummy Tummy Noodles a happy birthday by going down memory land on how they met…
The Ceo of Jollof Jokes wrote"Lemme tell us a Story on how I met This Great CEO of Tummy Tummy Noodles.
Sometime last year, I went for the morning Exercise of rotarinans, After our routine, I chilled with some friends to gist and cool off with Zobo wey them give us as sourvenir.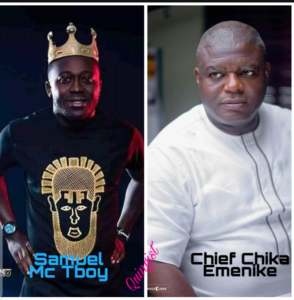 Immediately someone came to me and was like "T'Boy, somebody just bashed your car and the person wan see you, am like, Bash my Car? Which side? He replied "Back Bumper"
I said, Alright, did the person Damage my Back-Light? Because that's the most expensive thing there as I would have to buy it in Pair, He replied NO, It's just the Bumper that went inside.
I replied, Toh! na small Wahala na, ask the person to go, I will go fix my car, no need meeting me.
The Guy Left and after a Minute he came back again and was like. The Person that Hit Your Car wants to see you, he said it's not right for him to hit someone's car and leave like that.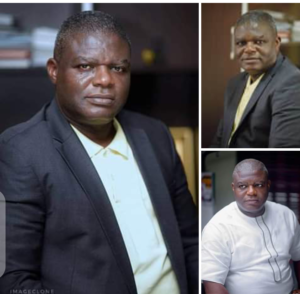 Am like Guy, You sure say this one una wan Beg me, Una no hit my Back-Light? Cos if na the bumper. Mek him dey go. Life happens, he said No. That the man wants to meet me.
I said Okay. I followed the guy to the Car Park and lo-and behold, I saw my car, the back bumper was damaged really, but nothing else. I figured it's just to give a panel beater to do the job and ask a painter to paint just the bumper.
I met the man that hit my car and i asked him, haba, which kind Nigerian you be wey no wan go? he said no that courtesy demands he meet me. I said no wahala. In my usual manner, I said chai.. you are a Good man. I need to know you, abeg where do you work, so that even if it's advert, you can help me bring to Hot Fm mek I collect at least commission.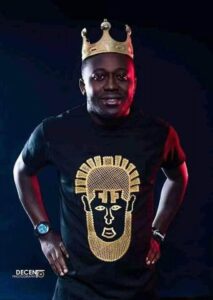 He said "Oh.. you work at Hot Fm, well, he works with Tummy Tummy Noodles"
Am like thank God o. Are you the HR or the Manager, cos I have been looking for a way to penetrate that Company to at least sponsor my yearly Concert. I introduced myself officially..
The Man smiled and replied me "I am TUMMY TUMMY Noodles, By God's Grace, I Own it..
I Couldn't believe the Humility.
I asked him:
You are Tummy Tummy, He said Yes,
I asked again, "Wait… Are you Kotec Tiles and Auto Spare Parts? he Said Yes..
I Asked again, Are you Event Table Water? he replied YES..
I asked "Are you Regime Mega Gas Plant, He replied Yes..
I Asked, "Are you Roselife Hotels, He replied Yes..
I asked him.. you stay in So so so so Estate, Your mansion is at so so so Place just by the right there.. He said Gbam.. I stay There..
Ladies and gentlemen. I couldn't believe it.. I jokingly told him that right now. He owe me for bashing my car, he asked me to make a wish.. Guess what I went for?
I simply wished that he will by himself SAVE MY CONTACT/NUMBER in all his Phones and give me his Direct Line.. He did that there and then. He saved my contact, we chatted a little about business and he drove off.
And ever Since then, we have been Fiends,
He chats, calls and msgs me at all times, even amidst Covid Nne Hi Period.. he was there.
we kept on building our relationship..
He woke me up from sleep yesterday and said.. T'Boy, My birthday is today and I want you there..
Friends and Family. This Man's Humility is Top Notch. Many Billionaires wouldn't do what he do to support People.
Today is his Day.. Pls Say a World of Prayer for this Industrious Man.
He is our Own Dangote.. He is Young, Smart, Intelligent and Supportive"
Chief Emenike Chika (Oji Chukwu)..
May God Continue to Keep and Protect you IJN Name..
Happy Birthday Boss 🎂🙌