Kanye West has apologised to his wife Kim Kardashian West for discussing their personal problems in public.
Hours after being visited at his ranch by fellow musician Justin Bieber, the rapper took to his Twitter page, to tell her he was sorry for "going public with something that was private matter".
Acknowledging he had hurt her, he asked for forgiveness and thanked her "for always being there for me".
West, 43, did not make it clear what he was referring to, but last week he posted tweets which included allegations against his family, such as the claim that his wife tried to "lock me up" and that he wanted a divorce.
She, in turn, posted on social media admitting she was "powerless" and reminding concerned fans her husband suffered from bipolar disorder.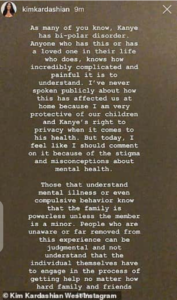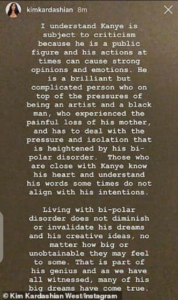 Bieber visited West at his ranch in Wyoming, known as Yeezy Campus, on Friday.