Ballersnight at Iceclub and bar every saturday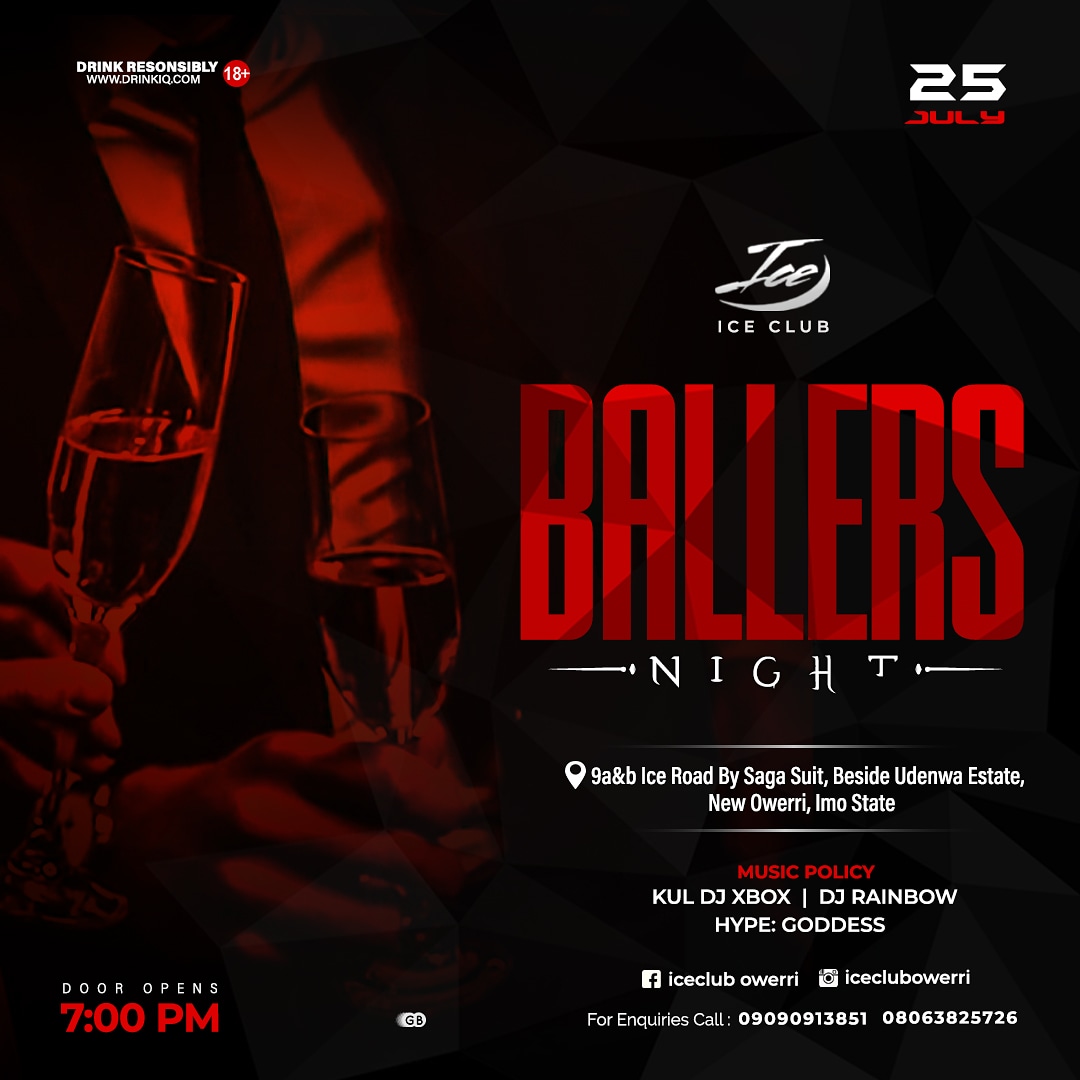 Ballernight! Ballernight!! Ballernight!!!
It's gonna be a Banga, a night you shall never forget…
Where are my nightlife lovers?
Let's treat you to a night of good music and a secured arena…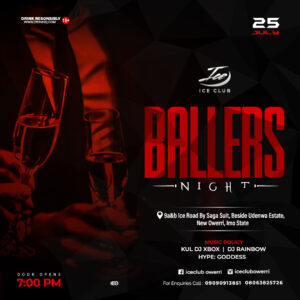 All road leads to Ice Club & Bar, behind Saga Suites Area H…
It promises to be one of your best night out,
Our drinks are very affordable…
A trial will convince you
Remember, every Saturday is a good night out at Ice Club and bar tagged: Ballersnight, our brand ambassador, personalities, and other superstars will be here to make the night a memorable one…
Allow us to spoil you a little.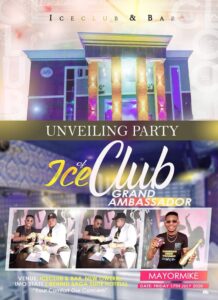 You can follow us on Facebook page and Instagram @iceclubandbar
#iceclubandbar
#mayormike
#datmediagal