Exclusive Photos Of Air Peace Brand New 124 Capacity Aircraft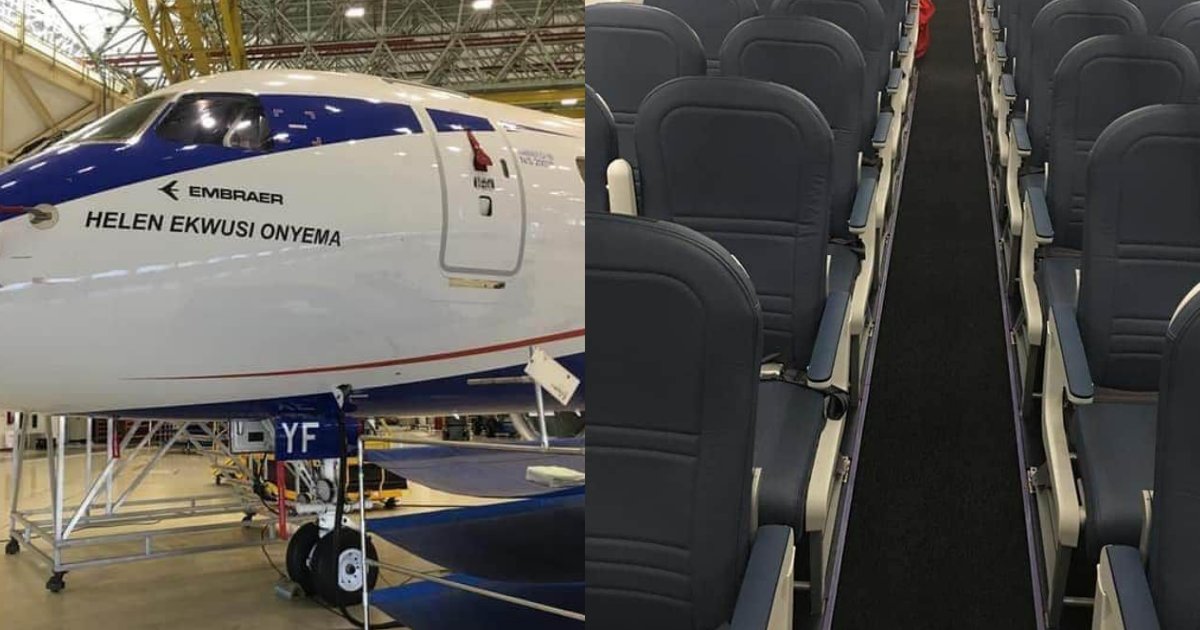 Air peace, a private Nigerian airline owned by Allen Onyema is about to add a new aircraft to the present fleet of aircraft in its hangar.
The brand new 124 capacity aircraft is presently undergoing its final phase of manufacturing at the Embraer Facility in Brazil. It is reported to get delivered to the company in September.
Check out the pictures below: