Borno IDPs: Gov. Zulum Resettles Another 500 Households In Ajiri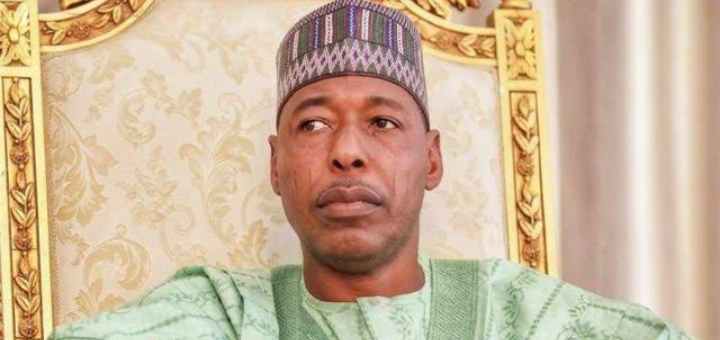 Orders the rehabilitation of Mafa – Ajiri road network.
Borno State Governor, Professor Babagana Umara Zulum, has resettled another 500 households in Ajiri Community of Mafa LGA.
The Honourable Commissioner of the Ministry of Reconstruction, Rehabilitation and Resettlement (RRR), Engr Mustapha Gubio, accompanied by Special Adviser and Coordinator, Humanitarian Activities, Dr Mairo Mandara, Hajja Yabawa Kolo, Chairperson BOSEMA and State Coordinator, MCRP, Hon Babazanna Abdulkarim, led the resettlement of 500 households to Ajiri town in Mafa LG.
This was in line with the Governor's 10 pact agenda to resettle all internally displaced Persons (IDPs) by the 2021.
The Community was displaced in 2016 by Boko Haram, in which houses and public buildings were destroyed by Insurgents.
Governor Zulum, during his first visit to Mafa LGA last year proceeded to Ajiri town and directed the construction of 500 Housing Units which was completed and now resettlement of the community has taken place.
Engr Gubio, while presenting the allocation of the house to the beneficiaries said it was the directive of the Governor to hand over each house to each household, food items and non food items such as 10 bag of rice 25kg, 10 bag of beans 10kg, 10 bag of grinded maize, 10 gallon of cooking oil, 3 litres, clothes 10 sets, cooking utensils, mats, 10 Blankets, 10 Mosquito nets and cash of N50,000 each to the households, through the State Emergency Management Agency.
The Special Adviser and Coordinator on Humanitarian activities, Dr Mairo Mandara, urged the people to have faith in God and be prayerful. He told them to focus on their farming activities and also advised the youths to be self reliant.
Governor Zulum also awarded the rehabilitation of road linking Mafa to Ajiri to enable free and smooth usage of the route, as the community is being resettled for farming and economic activities.
The district head of Ajiri Community, Zanna Yakub Lawan, who spoke on behalf of the beneficiaries lauded Governor Zulum on his tireless efforts to resettle all IDPs and fast track the rebuilding of the destroyed public buildings, urged  the community to be law abiding and cooperate with the security agencies in the fight against Boko Haram.