Arise Afrika recognize Adaku Quingist as Fast Rising Blogger of the year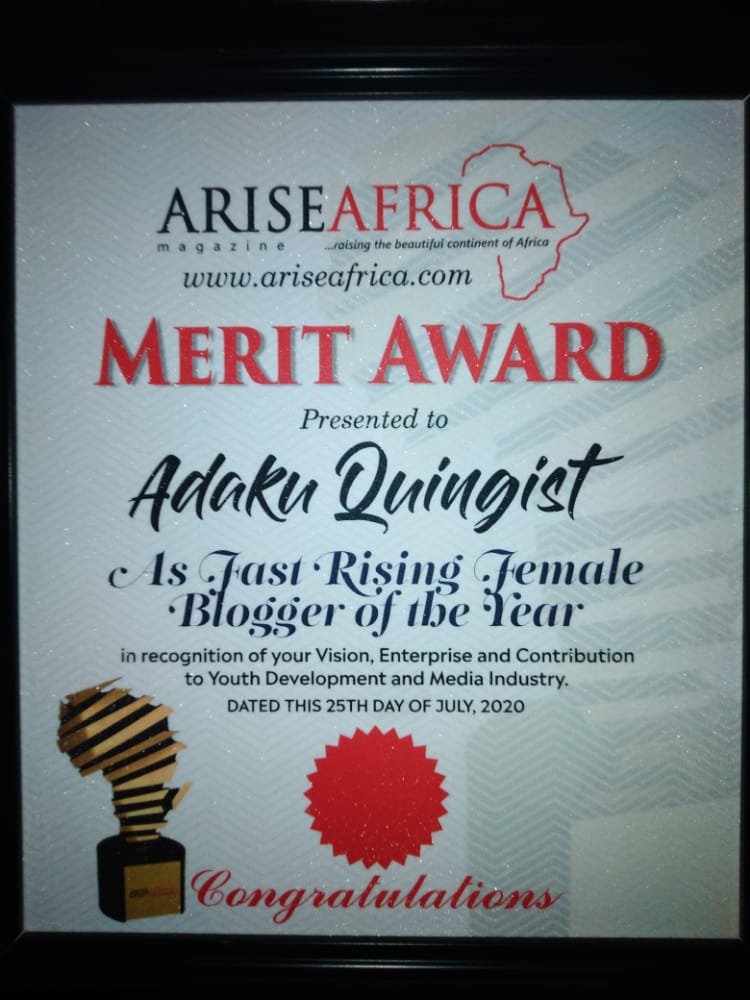 Arise Afrika recognize Adaku Quingist as Fast Rising Blogger of the year.
Today, my award got to me through Adamazi Mbonu Onyi Jennifer courtesy of Ikechukwu Anyanwu CEO of Arise Afrika Magazine…
Today, I will love to appreciate all that supported me one way or the other.
It is hard to put this feeling into words. Nevertheless, I am very glad to deliver my piece of mind on such an important and momentous occasion in my life.
It is a huge honor for me to receive this award.
I am deeply honored.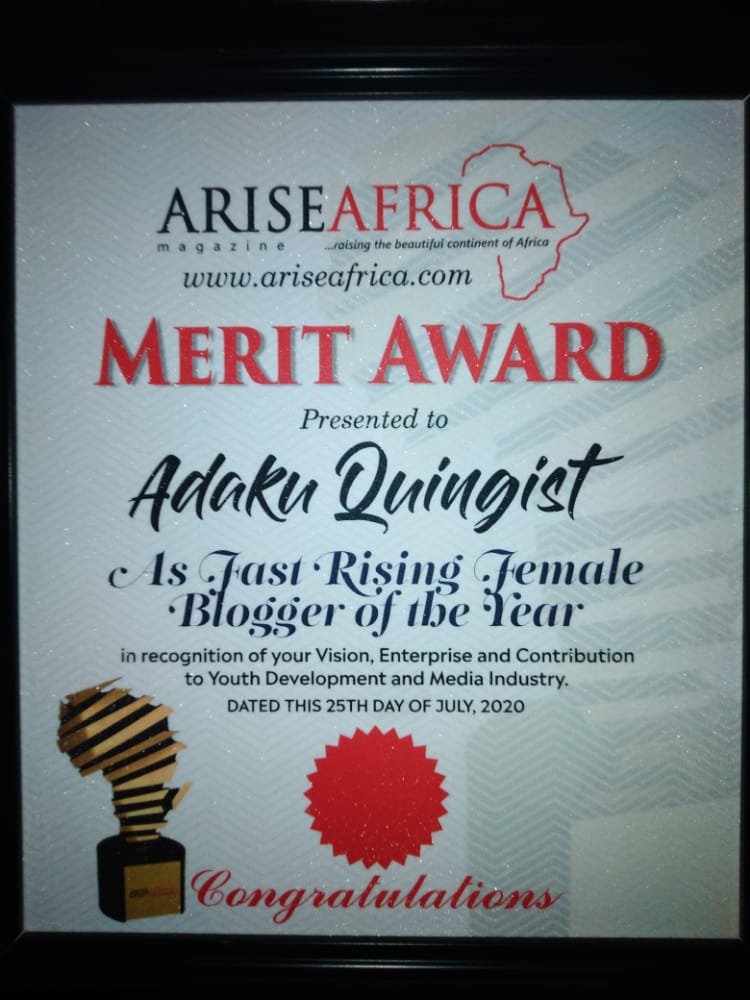 First of all, I would like to recognize the immense hard work of the organizers.
Dear Arise Afrika and Team, believe me, your efforts will be surely recognized.
As far as I believe, you are doing great.
The amount of hard work, time, and commitment you have dedicated towards your brand is truly commendable.
To be honest, it's not easy,
I was able to receive this award, not by my power nor might, but by your support and encouragement, the fact that you are always here for me matters to me.
With you by my side, I am absolute that my efforts will bear fruits and enhance the lives of many people. In fact, thinking about how my work and projects will benefit people was actually the motivation behind my hard work.
I will love to thank my team, working with me for their incredible effort, without your excellent performance, I would not be receiving this award.
I would like to dedicate this award to my parents, I am what I am today because of the efforts of my parents.
To my team for their brilliance. Their cooperation and understanding.
And to you reading this post right now.
For all your support, advice and critics, it goes a long way to help shape my mind.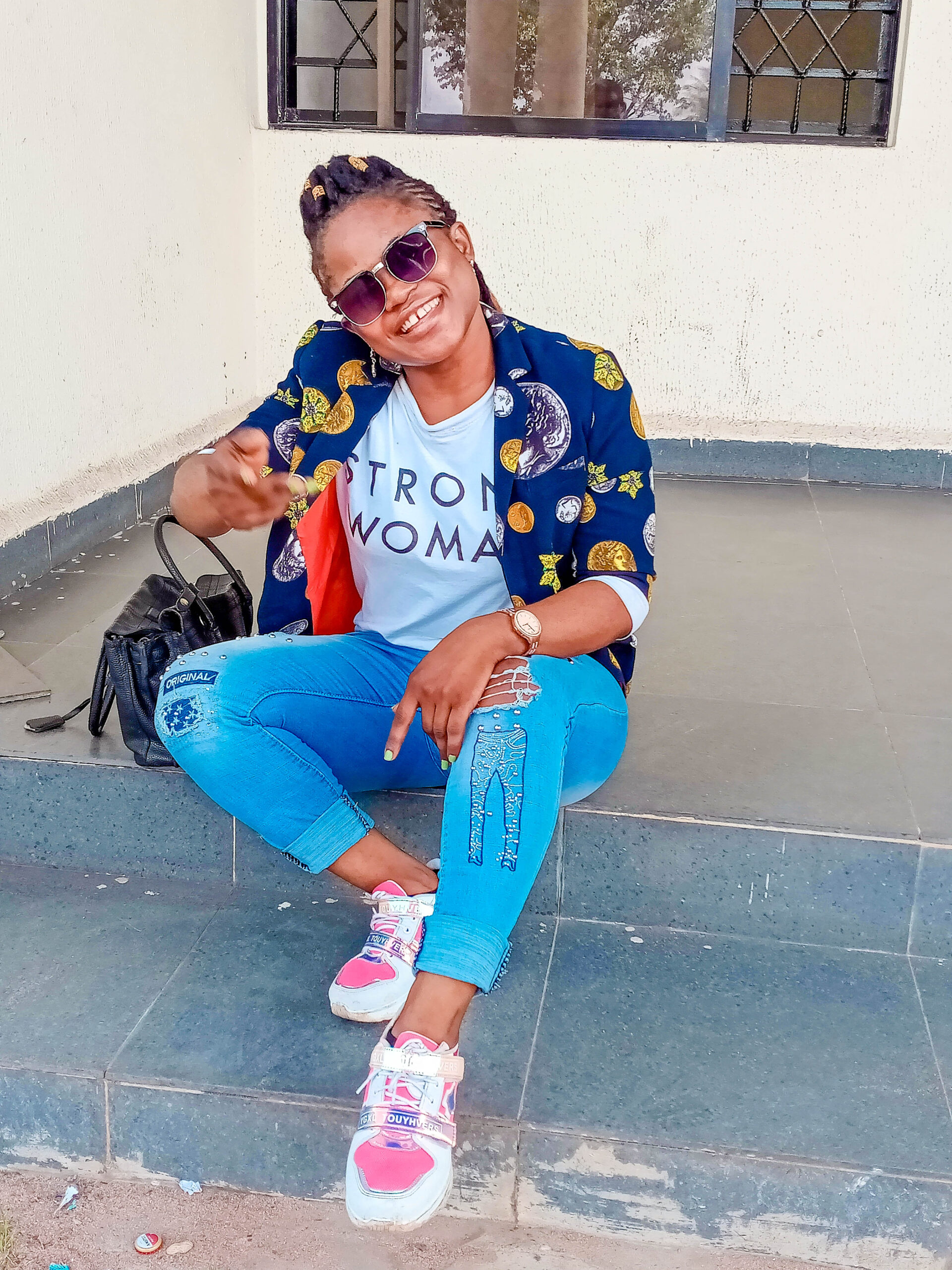 Thank you.
#RisingBeyondLimits #quingist #shortbillionaire #datmediagal #datmbanogal