Mascot Chukwunonye, Cuba & Acharaman pays a Courtesy Visits To SSA Hon. Chinonye.
Today the winner of the 2019 Edition of Mr Tourism Nigeria, Mascot Chukwunonye, paid a courtesy visit to the Senior Special Assistant to the Governor on Entertainment, Hon Chinonye Agogbuo.
Mascot came in company of one of Imo finest Musician Acharaman Jawel of the east and Cuba. Chukwunonye being a proud son of Imo, Owerri Municipal precisely edged out over 3000 contestants Nationwide to wear the coveted crown.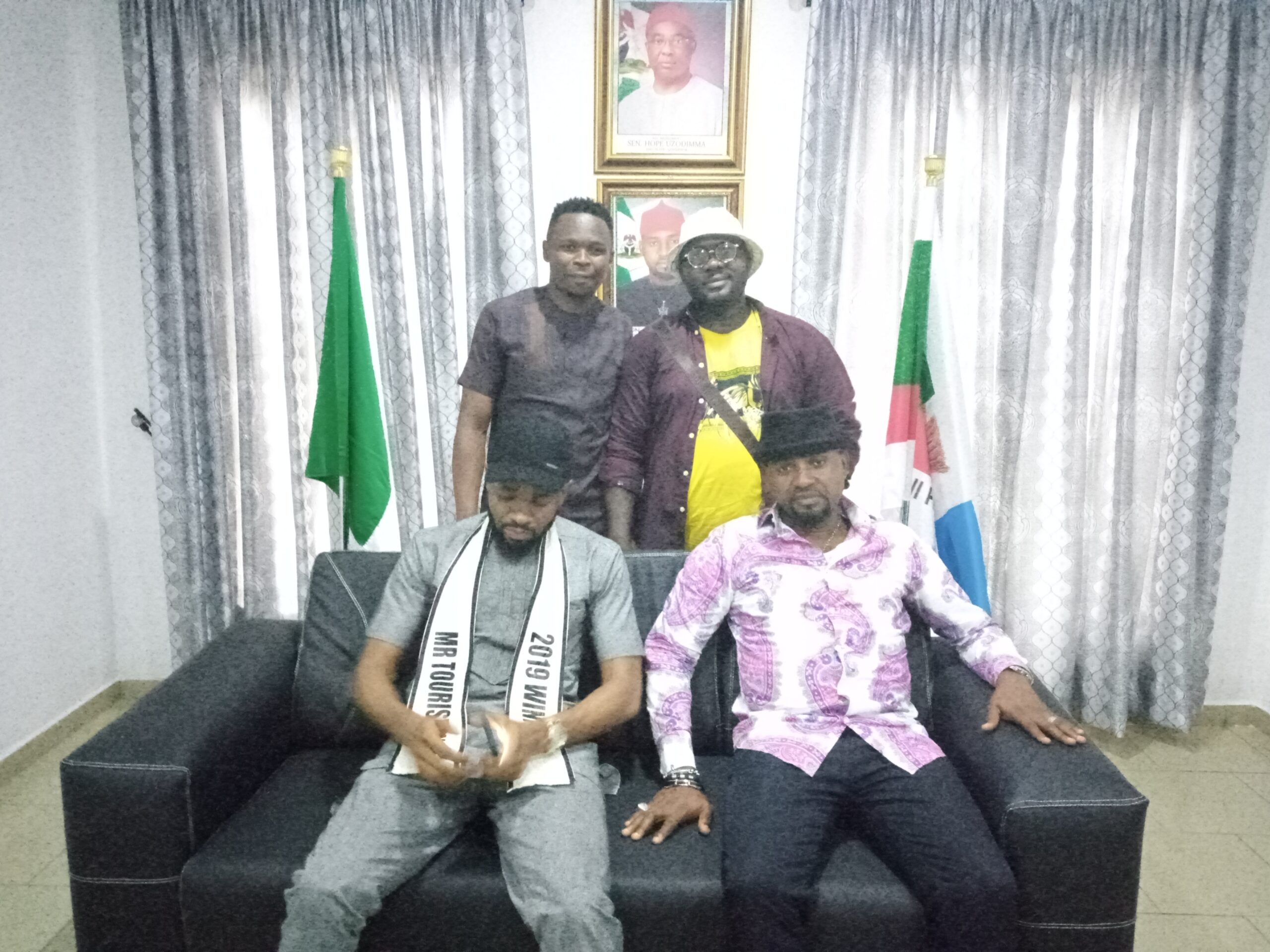 Currently, he is in the state to officially congrats the newly appointed SSA and also to officially present his project and flag it off with the consent of Hon. Chinonye Agogbuo his namesake and representative in the Imo State Entertainment Industry.
The men that came had good plans and ideas to sell and our principal who is humble and unique listened to them and welcomed their ideas.