SamKlef And Frank Edoho In War Of Words Over 10K Registration Fee For Chelsea WhatsApp Group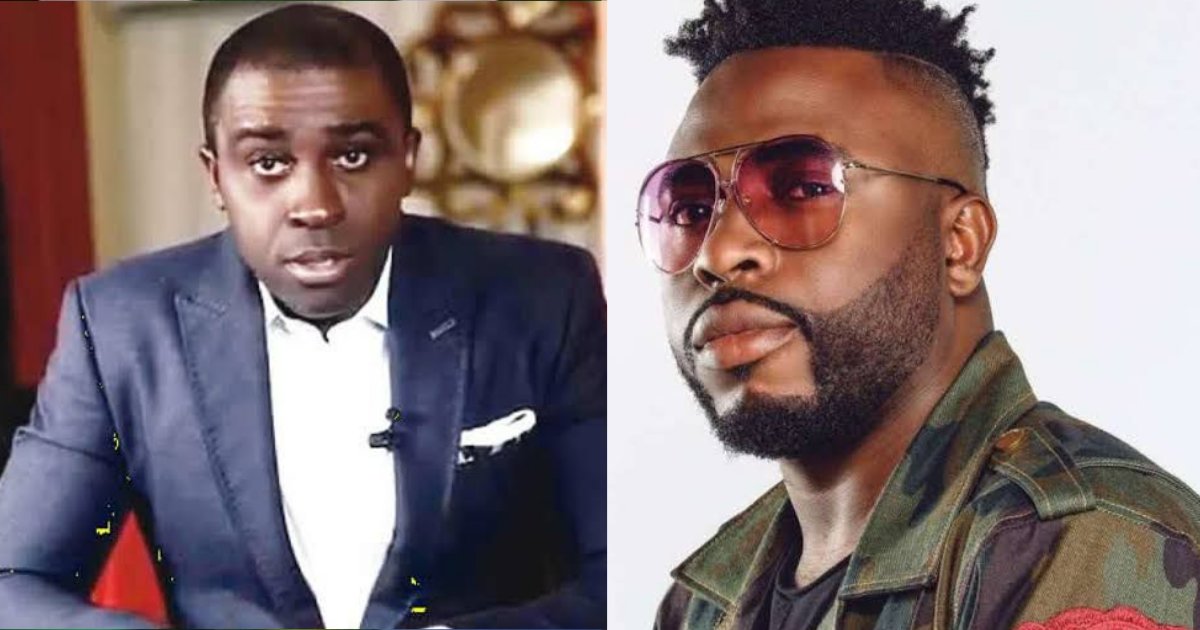 Music producer turned blogger, SamKlef, is presently embroiled in war of words with former host of MTN's "who want to be a Millionaire" TV show, Frank Edoho.
The fight started when SamKlef reported a story about how Frank Edoho allegedly asked his followers on Twitter to pay a registration fee of 10,000 naira to join a Chelsea football club WhatsApp group.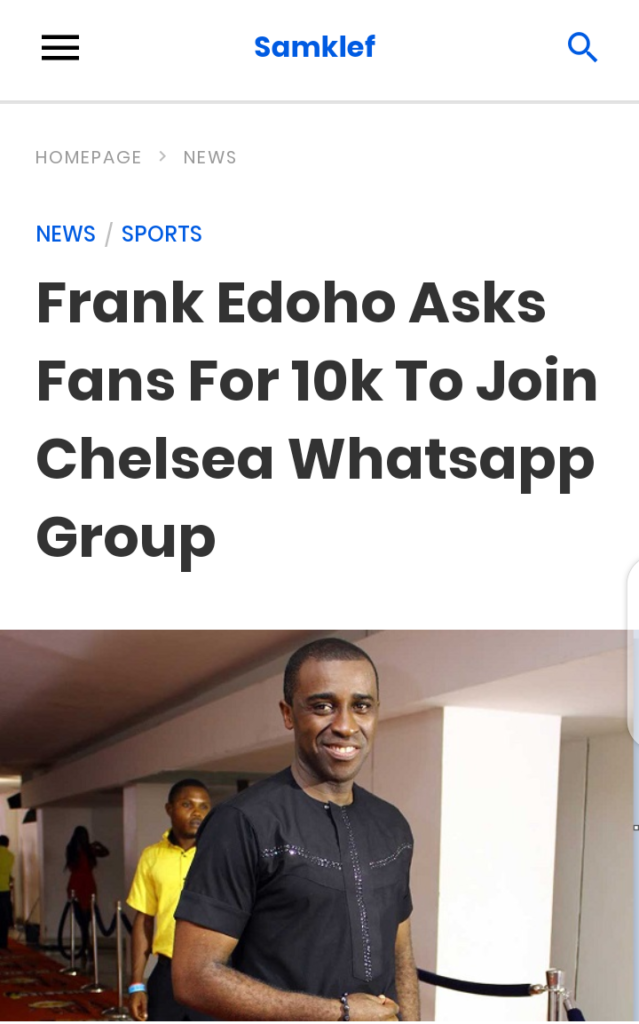 Quingistentertainment decided to find out what happened.
Our findings showed that Mr Edoho had on Saturday, August 2020, asked his followers to pay the sum of 10k annual fee to join the verified Chelsea Whatsapp group of Nigeria ahead of next season.
In a tweet the media personality gave out phone numbers that can be reached if anyone wanted to be a part of it but didnt specifically or give details on what the money will be used for.
He tweeted :
Good morning, Chelsea fans. You asked for a bonafide Chelsea Whatsapp group to join in Nigeria. Please note that you'd have to pay an annual fee of ₦10k to be part of it. Call these numbers first if you are interested Henry Okpala-09019407038 Conte-08035392927"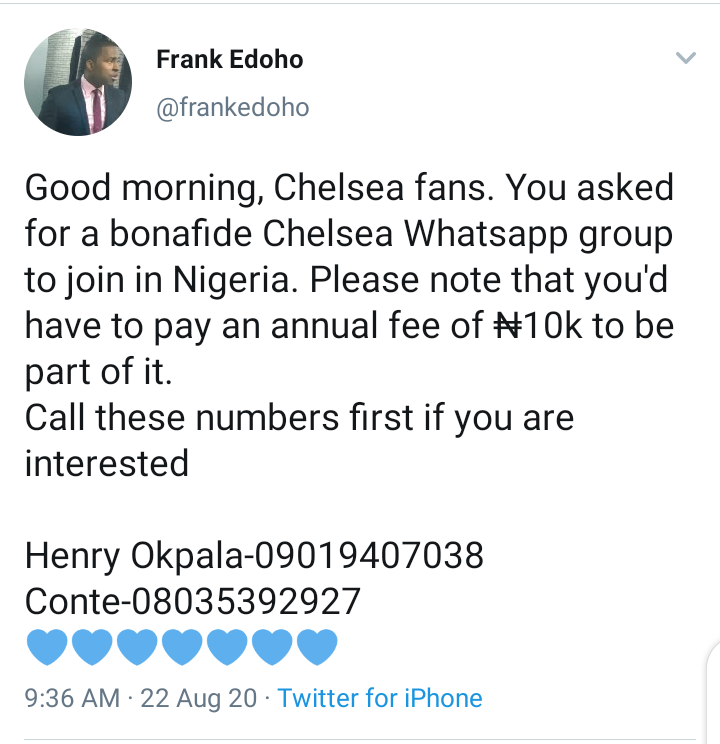 Frank Edoho, on seeing the report which had already gone viral, called out SamKlef for publishing a defamatory story.
According to Edoho, he was asked to recommend a Chelsea Whatsapp group, the group doesn't belong to him and the registration fee is on a yearly basis
He later tweeted:
I was asked to give my followers a Chelsea Whatsapp group & the group I recommended, is attached to a recognised Chelsea Fan Club registration costing 10k per annu.. It's not my personal group.
But a decomposing idiot is like you still wallow in the depth of innate stupidity.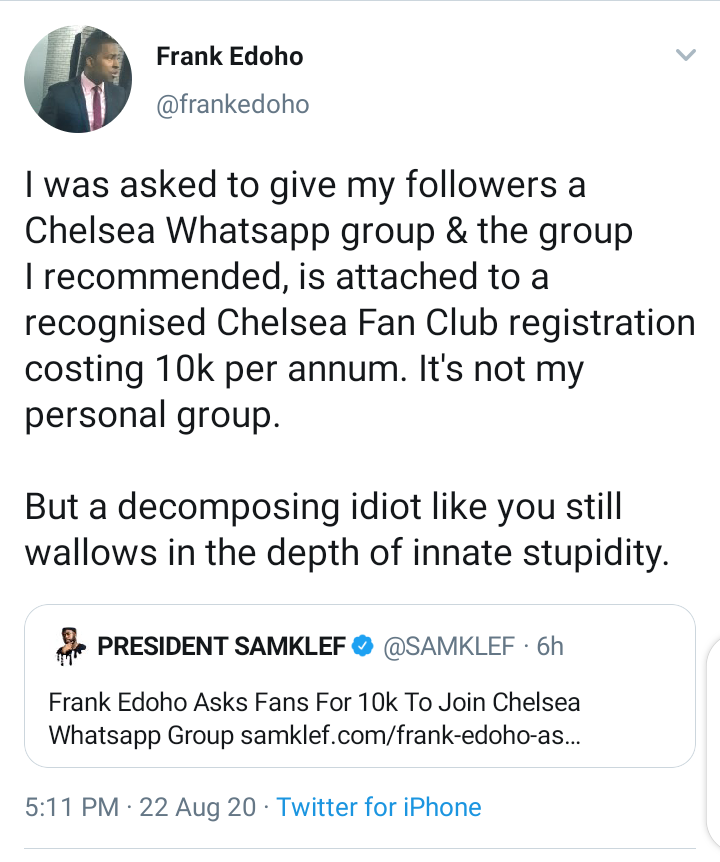 In SamKlef's response, he tweeted that the report was published by his content creator:
My content creator wrote the story did you read it? Come dey call me idiot u be fool u dey feed me? Ur papa.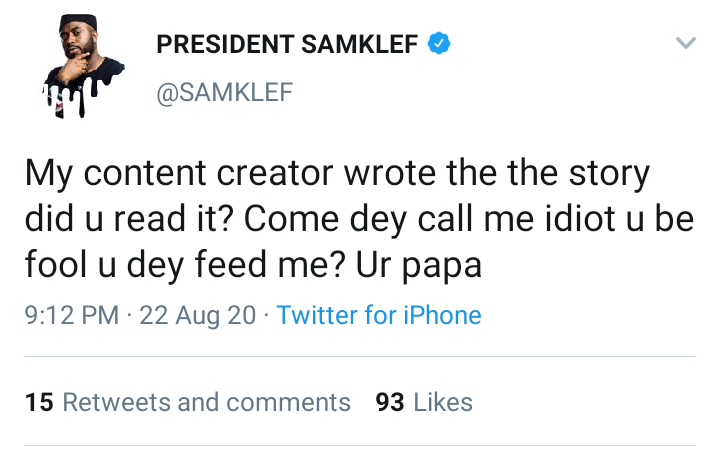 Followers had this to say: