Master KG Rejoices As Cristiano Ronaldo Post 'Jerusalema' On His Instagram Page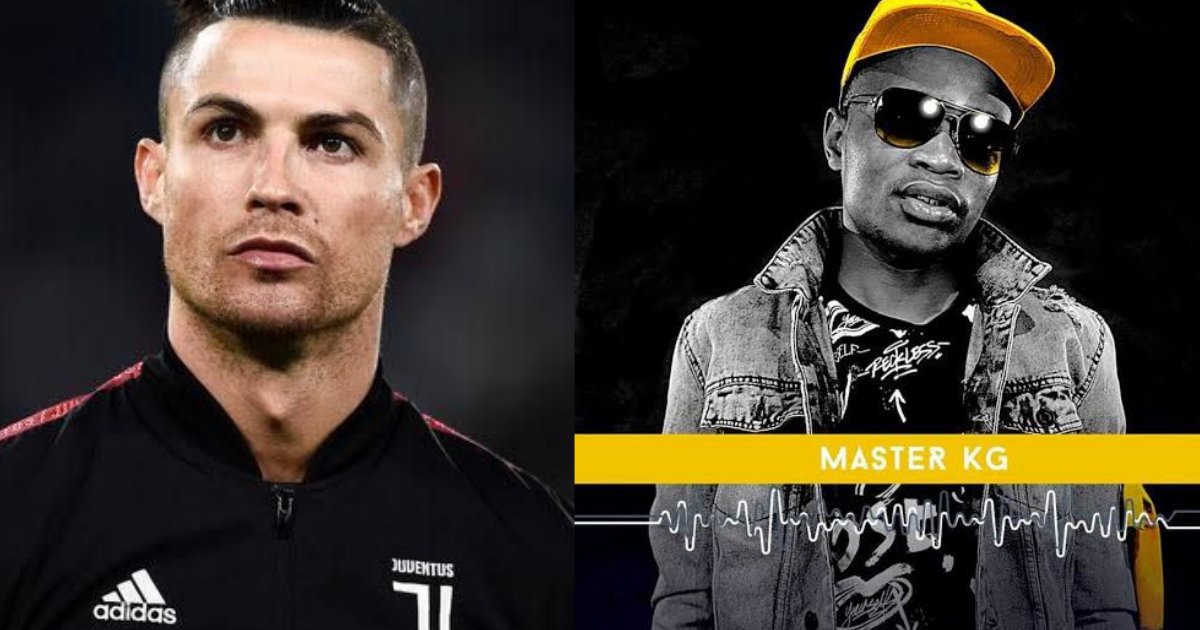 Master KG Rejoices As Cristiano Ronaldo post 'Jerusalema' On His Instagram page
Football superstar, Cristiano Ronaldo just made South African song, Jerusalema receive worldwide massive attention by posting a video on his Instagram page with the song playing in the background.
The Electrifying song which just gained 100 million streams on YouTube was produced by South African musician and producer, Kgaogelo Moagi known professionally as Master KG.
The sophomore album immediately gained massive attention in Africa when it was released last year November.
The musician couldn't hide his joy as he made a post on his Twitter page revealing the news:
"Cristiano Ronald just posted Jerusalema on his Instagram wall.. Wow" .
He exclaimed!!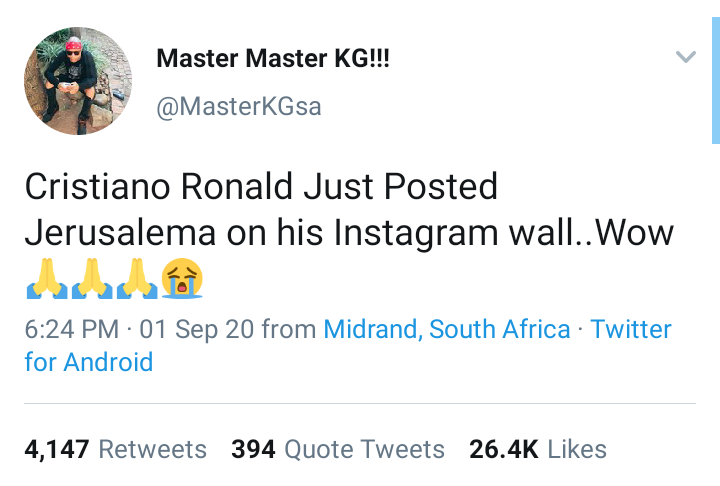 Ronaldo posted the video writing:
"Life is better with your loved ones. Enjoy all the moments with love and happiness! @georginagio"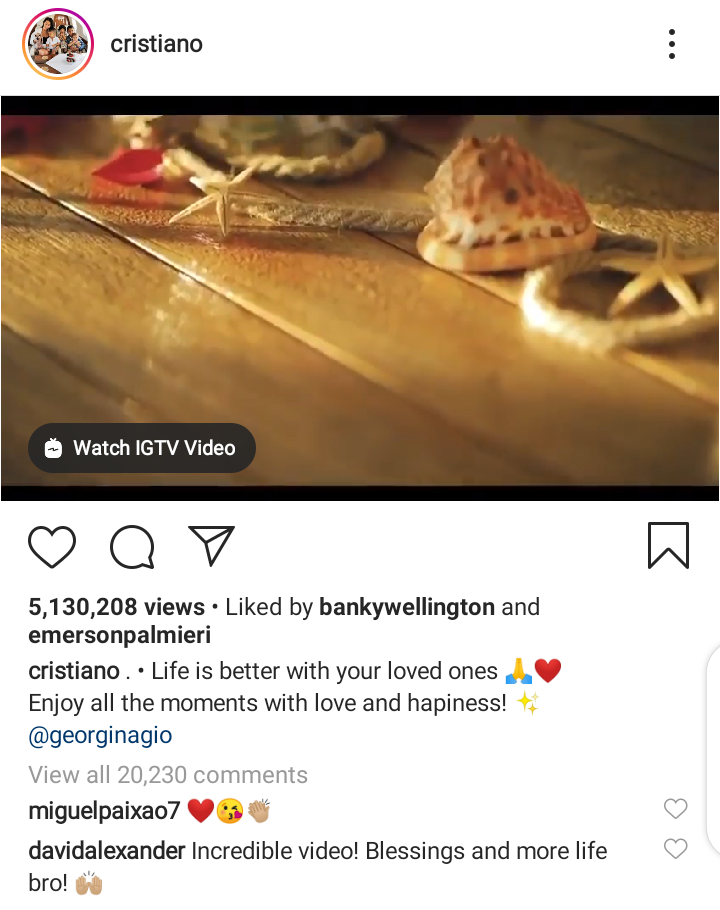 WATCH VIDEO HERE: