Imo State Born Ace Blogger IfeanyiCy & wife welcome daughter (Photos).
The man IfeanyiCy Njoku is one of the top bloggers, social media influencer and media guru is the southeast and the CEO of IfeanyiCy Media (www.ifeanyicy.com).
On Friday, 4th of September, 2020, the Vibrant CEO of IfeanyiCy Media, IfeanyiCy Media, and his gorgeous wife, Mrs. Vivian IfeanyiCy Njoku welcomed their first fruit, a beautiful baby girl into their home, born at exactly 6:47 am in Owerri Imo State. The mother and daughter are doing well.
According to a post made by Mr. IfeanyiCy Njoku, we believe that the coming of his daughter has made him the most happy father on earth.
"My most cherished treasure…
'Zikoranachidimma Pearl Ifeanyichukwu — Zikora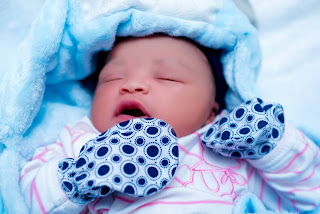 I am the most happy man on this planet earth.
My God keep blessing me with His love, favours, grace and good health. Now, he has added another one, an adorable, beautiful, amazing, precious baby girl, Zikora.
Who am I, please shift let me do shakara small.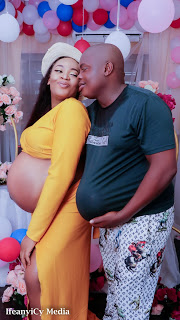 Thank you, my delectable wife, the definition of beauty and brain, Mrs Vivian IfeanyiCy Njoku. I love you scatter"
He went further to share different categories of the photoshoots ranging from pregnancy shots, baby shower, the baby herself, and many more…
From all of us at Quingist Entertainment Empire, we say a big congratulations to our friend and colleague IfeanyiCy Media, and his wife.
God bless your home more.