Uzodimma Deals With The Issue Non Payment Of Salaries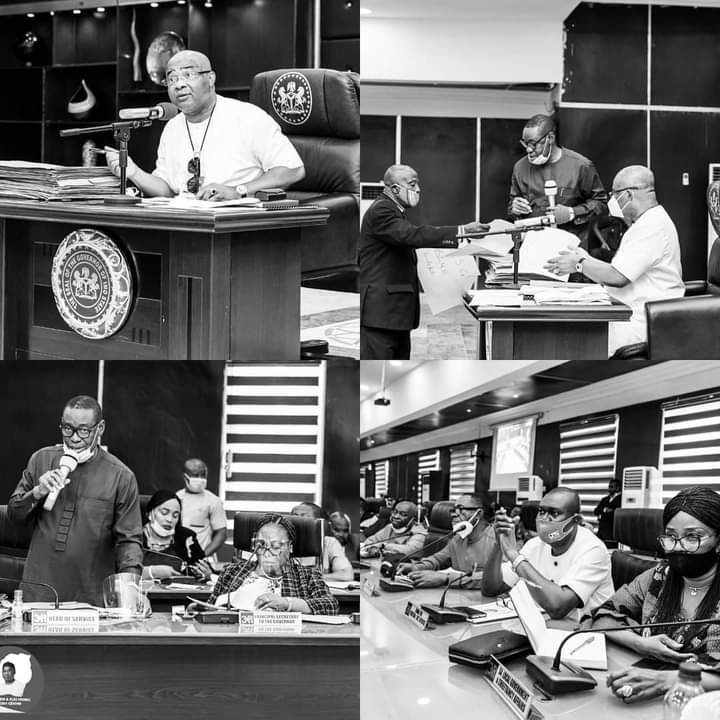 Uzodimma Deals With The Issue Non Payment Of Salaries.
In a bid to finalize the issue of non payment of Salaries of some Civil servants, His Excellency, Senator Hope Uzodimma met with MDAs to match the Government's record of all paid workers and non paid workers.
The Imo State Governor stated to the MDAs what the Shared Prosperity Government has done to filter the payroll to be more meaningful and more realistic as the Government was bleeding due to Ghost workers, manipulations, frauds using the Salary and pension payroll.
In his address, Distinguished Senator Hope Uzodimma stated that the Restoration of the Civil service was needful to create partnership with the Government and the Civil servants, having a win win situation and creating value for money for the Government through the services of the Imo workers.
"I was called to a situation where I will stand and take abuses from you and get a clean Salary payroll or continue in the mess and get praises from you; I decided to take abuses and get the clean payroll" Governor Uzodimma stated.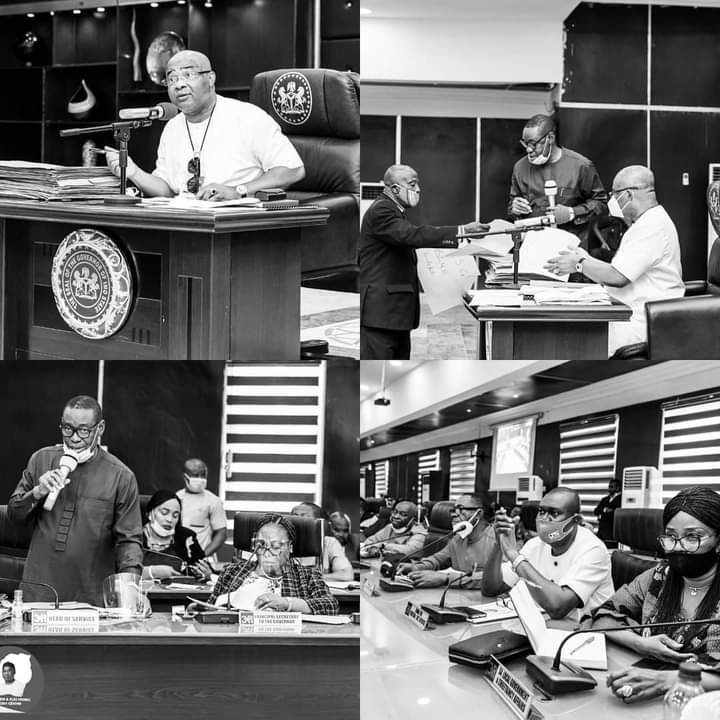 The Heads of the Department expressed joy and satisfaction to the efforts Gov. Uzodimma has put in to see to their prompt payment and Digitalization of the Imo Civil service as all payments and particulars is been automated.
Follow us on Instagram and Twitter
@datmediagal