Asorock Can Talk (Act Chapter 1vs4)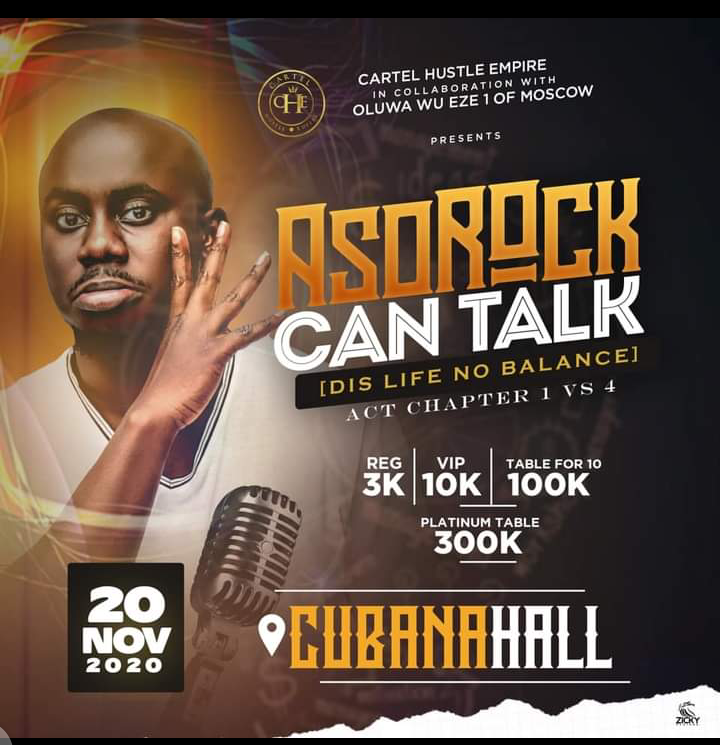 Asorock Can Talk (Act Chapter 1vs4)
Dis Life No Balance
Ikeduru born comedian Mc Asorock is here again with his award-winning show tagged: Asorock can talk
If you have been following the Mc Asorock comedy concert then you will know that the concert has always showcased fun, education, and raw talent.
This edition has promised to do and be better than the rest.
It has promised to highlight everything and Many things.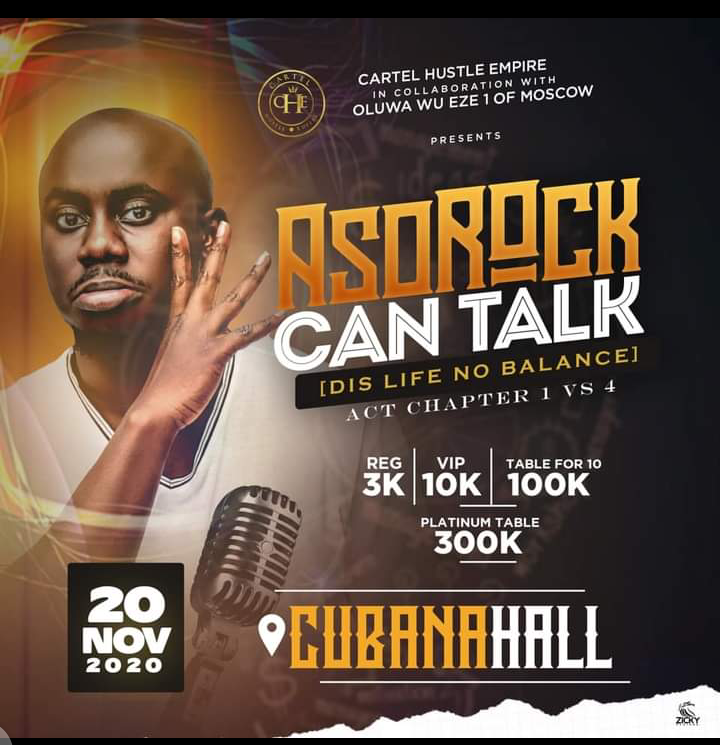 This is the edition (Acts Chapter 1vs4, this life no balance) promised to be far better compared to previous editions, sources close to the talented Imo Born Comedian has revealed that Asorock has invested much more energy than he has ever done, he has source for sponsors who are entertainment-oriented and success driven.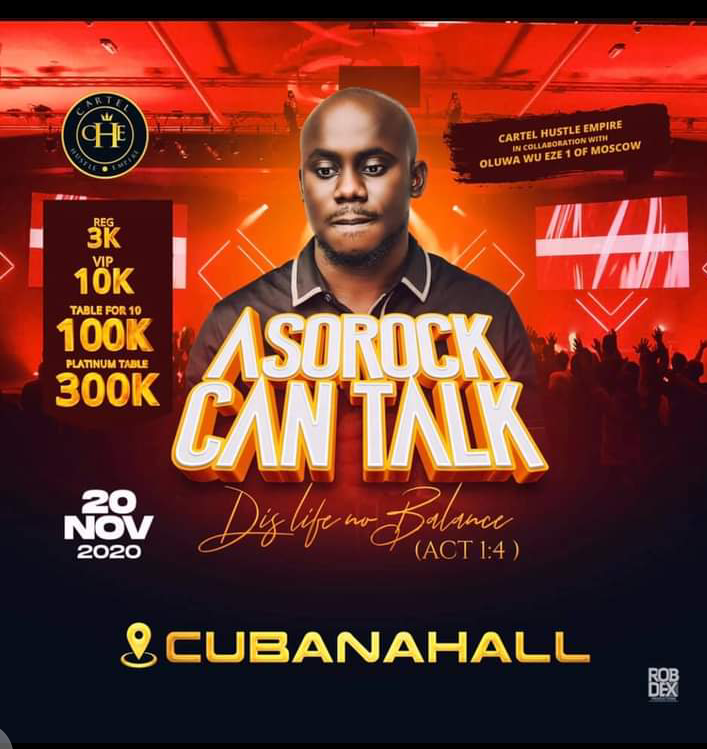 Date: Friday 20th November 2020
Venue: Cubana Hall
Time: 5:00 pm Red carpet Tickets are available… From 3k, 10k, 100k, 300k
For partnership and sponsorship call/WhatsApp us @ 08104813321
Copyright © Quingist Entertainment Empire. All right reserve
Advertise With Us
#datmediagal